Bitossi • RIMINI ROSSO
Tray
Pressed in white refractory clay. Decoration engraved by hand with various patterns stencilled on raw clay, under glossy red crystalline glaze. Designed by Aldo Londi for Bitossi.
Temporarily unavailable
Please leave your email if you wish to be notified when this item is available for order again.
An exclusive edition of the magnificent and iconic Rimini ceramic pieces.
In 2021, the year that marks the centenary of Bitossi Ceramiche, its Artistic Director Ginevra Bitossi Bocini developed in collaboration with Area a numbered limited edition of the magnificent and iconic Rimini ceramic pieces, faithful to the original production, in Tempesta and Rosso versions.
The artistic and stylistic value of Rimini ceramics and their historical importance make this collection a recurrent object of research. Each piece is patiently made by hand and the surface of the clay, deliberately irregular, is embossed with small geometric patterns, printed one by one by the extraordinarily gifted Bitossi craftsmen. These pieces take about two months to make, undergoing several firings in order to achieve its extraordinary colouring.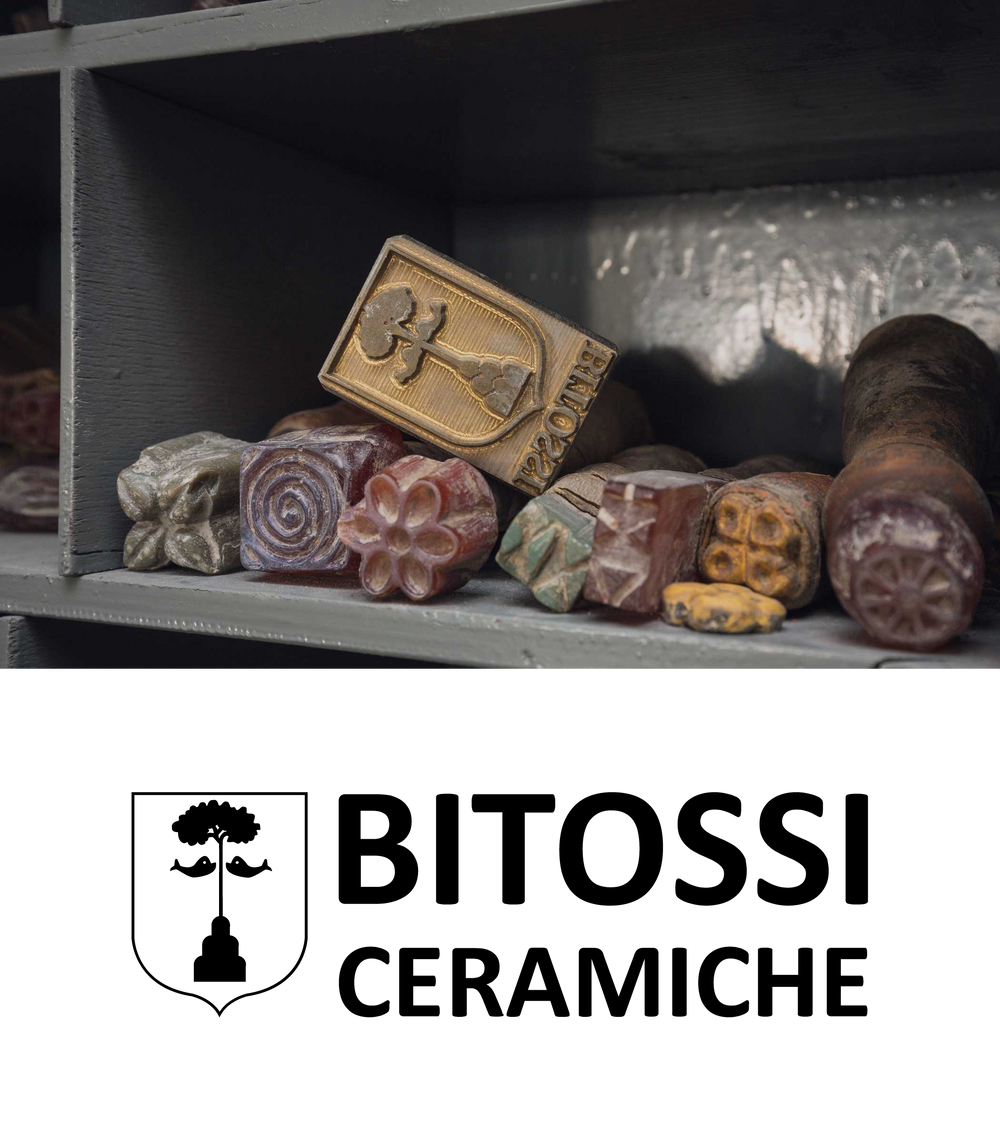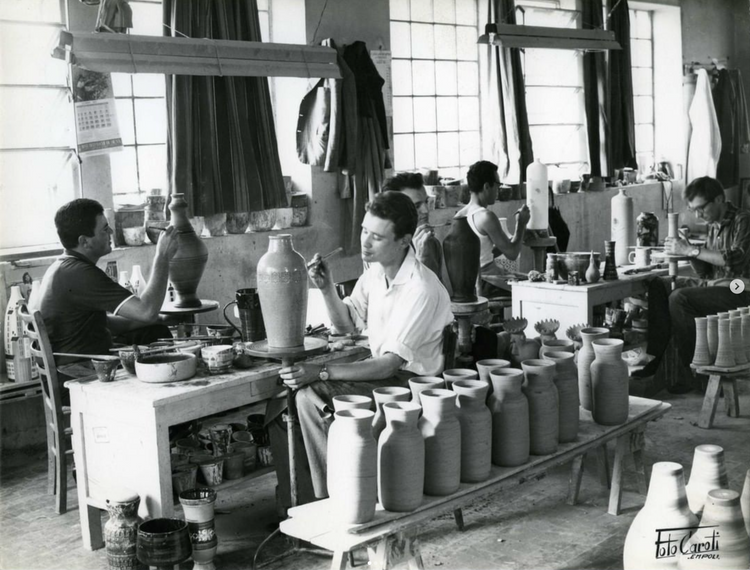 Bitossi Ceramiche, founded at the beginning of the 20th century, remains at its original location in Montelupo Fiorentino, near Florence. Starting by producing typical local handmade objects, this traditional production has been modernised thanks to the artistic direction of Aldo Londi, a man attentive to the evolution of taste and with an innate creative and aesthetic sense. Today is a favorite destination for leading names in the design world, fascinated by the company's historic value and the possibility of creating exclusive collections by the hands of its artisans.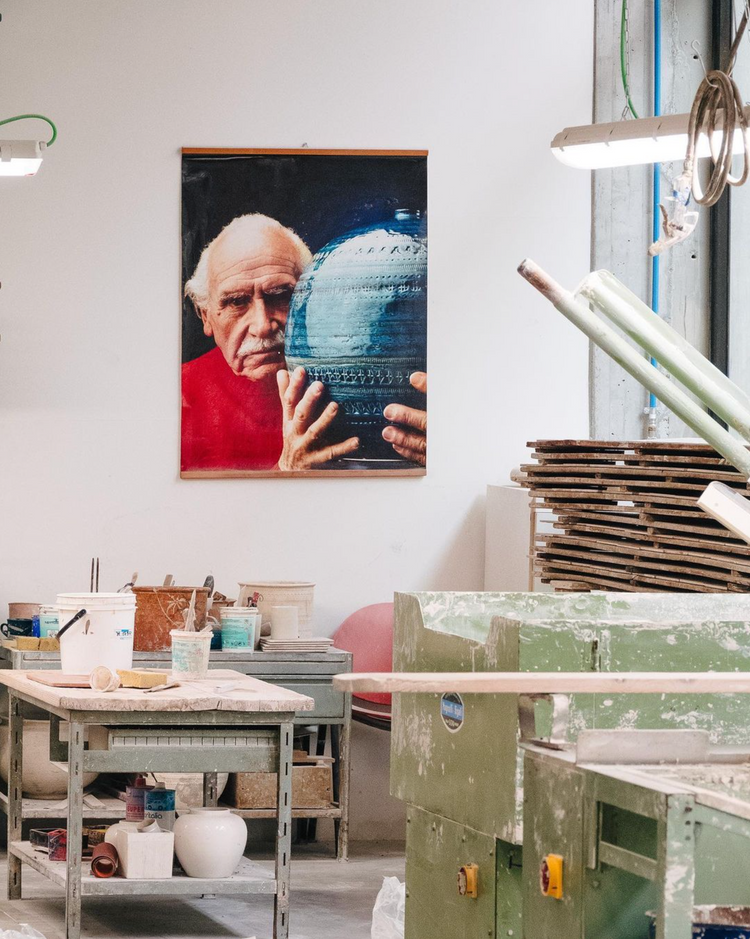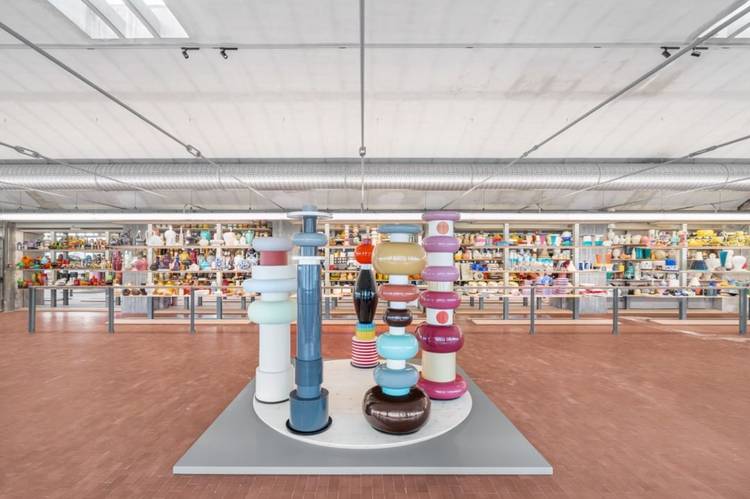 Celebrating its centenary in 2021, Bitossi inaugurates the Bitossi Archive Museum at its headquarters. The protagonist of the new museum is the historical archive made up of the ceramic fund of about seven thousand pieces, a selection of plaster models and forms, work tools, photographs and paper documents that can serve as a source of inspiration, testimony and consultation for all ceramic and design enthusiasts. An immersive experience in a structured but permeable space that can change over time.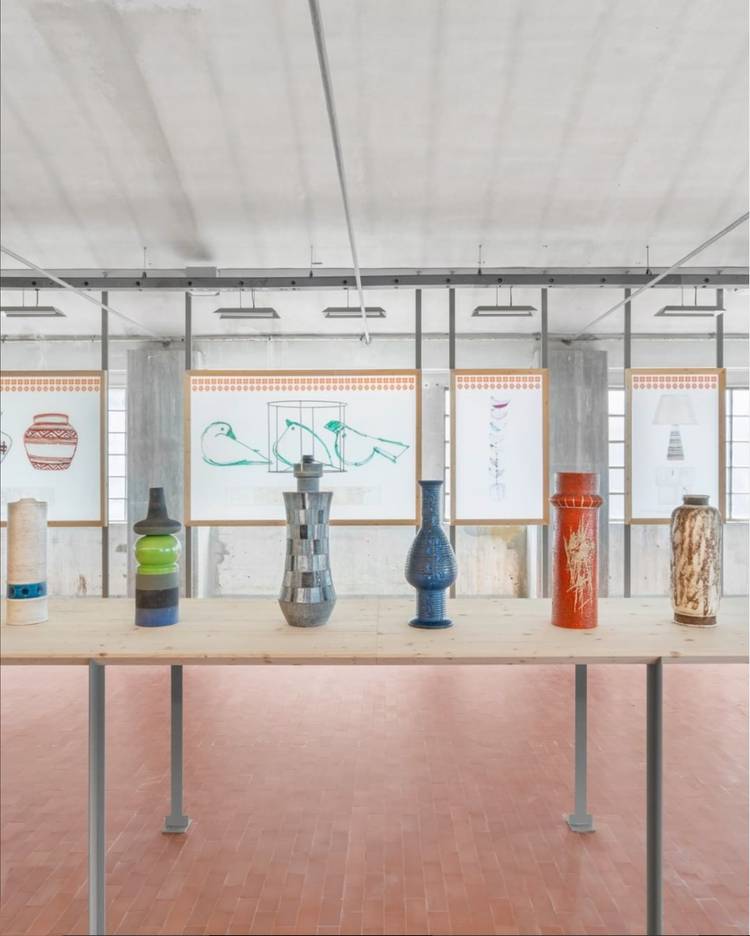 "The Bitossi Museum Archive represents the corporate identity, it is the custodian and disseminator of memory, the depository of industrial culture; it is entrusted with the task of telling the story and the transformation from the past to today, always looking to the future."
Ginevra Bocini, Bitossi Creative Director and fourth generation of the Bitossi family.