Nicolas Vahé • NV
Vinegar - Cucumber
60% Spirit vinegar, 30% cucumber puree, sugar, glucose syrup, modified starch.
This wonderful vinegar with a hint of cucumber is absolutely perfect for pickling vegetables, adding a fresh, summery flavor to your vegetable pickles.
This vinegar, mixed with oil, creates an original vinaigrette for salads with chicken, tomato, fresh fish or seafood.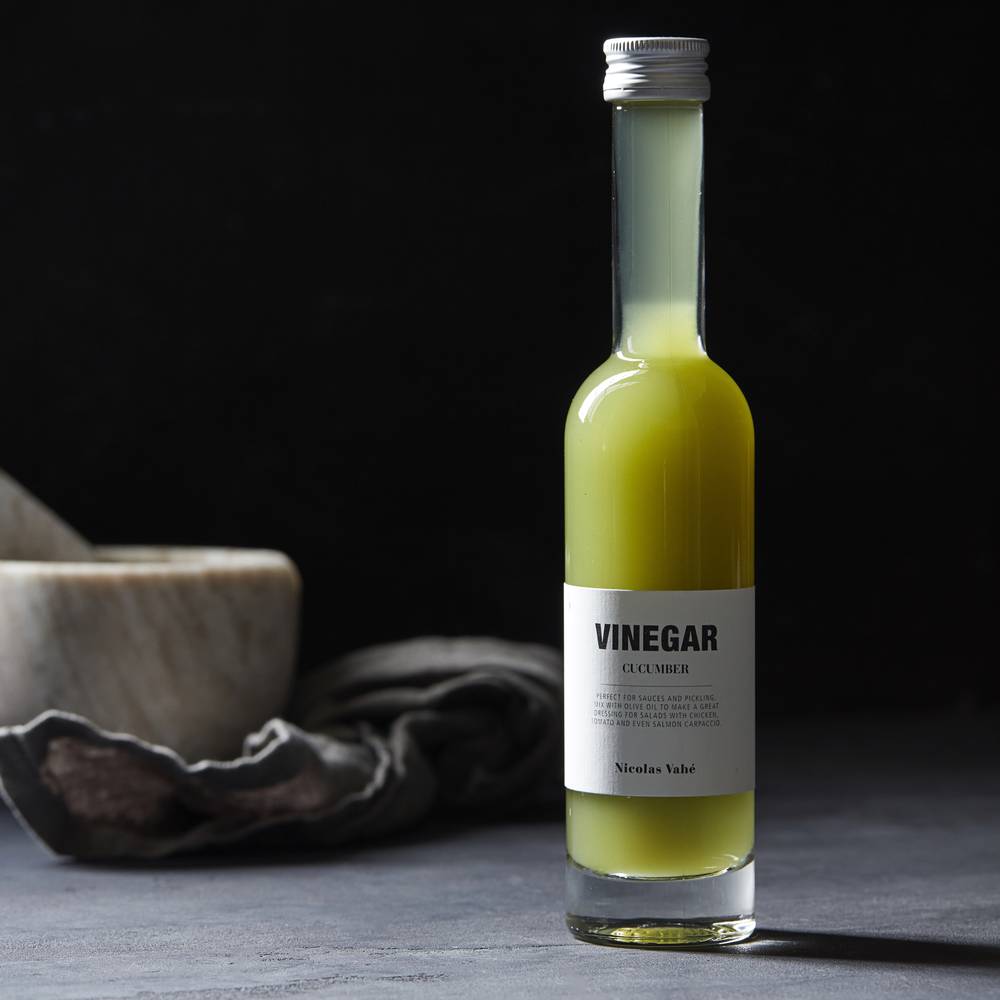 A Nicolas Vahé product provides an unusual experience when it comes to ingredients, packaging and flavor combinations. A surprising taste discovery, combining ingredients in an original and unprecedented way.
Ever since 2005, Nicolas Vahé's mission is to develop delicious products combining the highest quality ingredients, believing that it should be easy to eat tasty and healthy food every day. All food is sourced in Europe from the best local ingredients.
All items are developed in-house from its headquarters in Denmark, directly for kitchens around the world.