Transparent polycarbonate structure. Stackable up to 6 units. Designed by Philippe Starck for Kartell.

The entire Kartell collection can be ordered in our physical stores.
W.54 x H.94 x D.55cm
Seat H. 47cm
Arms H. (average) 66,5cm
Ready to deliver in 2 to 3 weeks
The world's bravest example of the injection of polycarbonate in a single mould, Louis Ghost is a chair inspired by the Louis XV chair, the baroque ideotype, reinterpreted by Philippe Starck to amaze, inspire and beguile.
Despite its evanescent and crystalline image, Louis Ghost is stable and strong, collision-proof and capable of withstanding the effects of the weather; and it can be stacked in piles of up to six.
A very charismatic product with enormous aesthetic appeal, perfect for every setting, be it domestic or professional.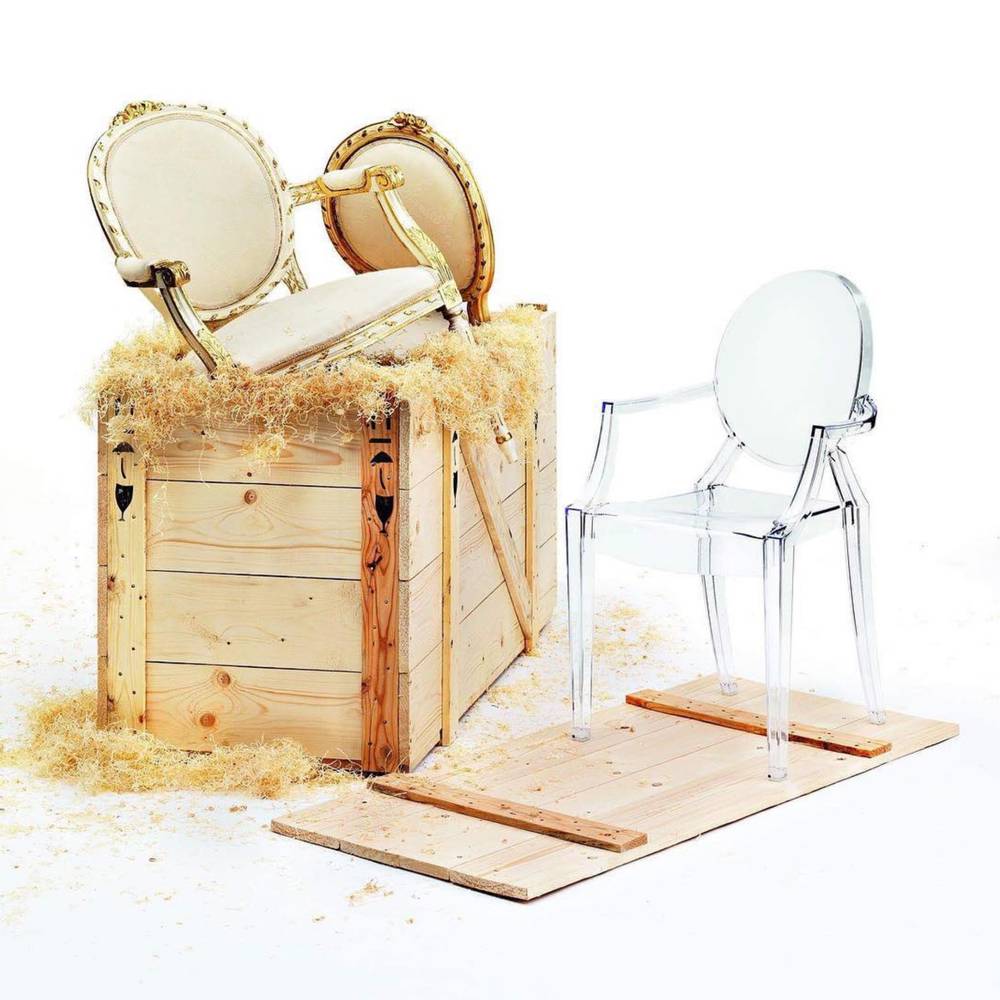 Born in 1949 in France, Philippe Starck, world famous creator with multifaceted inventiveness, is always focused on the essential: his vision that creation, whatever form it takes, must improve the lives of as many people as possible. This philosophy has made him one of the pioneers and central figures of the concept of democratic design.
He studied at the École Camondo, in Paris and immediately began to work, designing an inflatable structure, working for Pierre Cardin's publishing house or designing the night club La Main Bleue in Montreuil until he founded his own company, Starck Productions, in 1979.
In 1986 he became assistant lecturer at the Domus Academy in Milan. He collaborates with many companies including Kartell, Cassina, Flos, Driade, Alessi, Aprilla, Emeco, Fiam, Magis, Cerruti Baleri and many others.
By employing his prolific work across all domains, from everyday products, to architecture and naval and spatial engineering, he continually pushes the boundaries and requirements of design, becoming one of the most visionary and renowned creators of the international contemporary scene.
Founded by Giulio Castelli in 1949, in the early years Kartell took its first steps to produce the distinctive design that would come to epitomise the 'Made in Italy' label.
In 1988 the company was acquired by Claudio Luti, who sought collaborations with designers and architects like Philippe Starck, Ron Arad, Antonio Citterio, Ferruccio Laviani, Piero Lissoni, Patricia Urquiola, Mario Bellini, Alberto Meda and Vico Magistretti, who were responsible for those products that soon came to symbolise the brand.
The fresh approach to materials dictated the new direction and brought real turning points for Kartell: studying, manipulating and enriching materials resulted in an end product which offered unprecedented characteristics.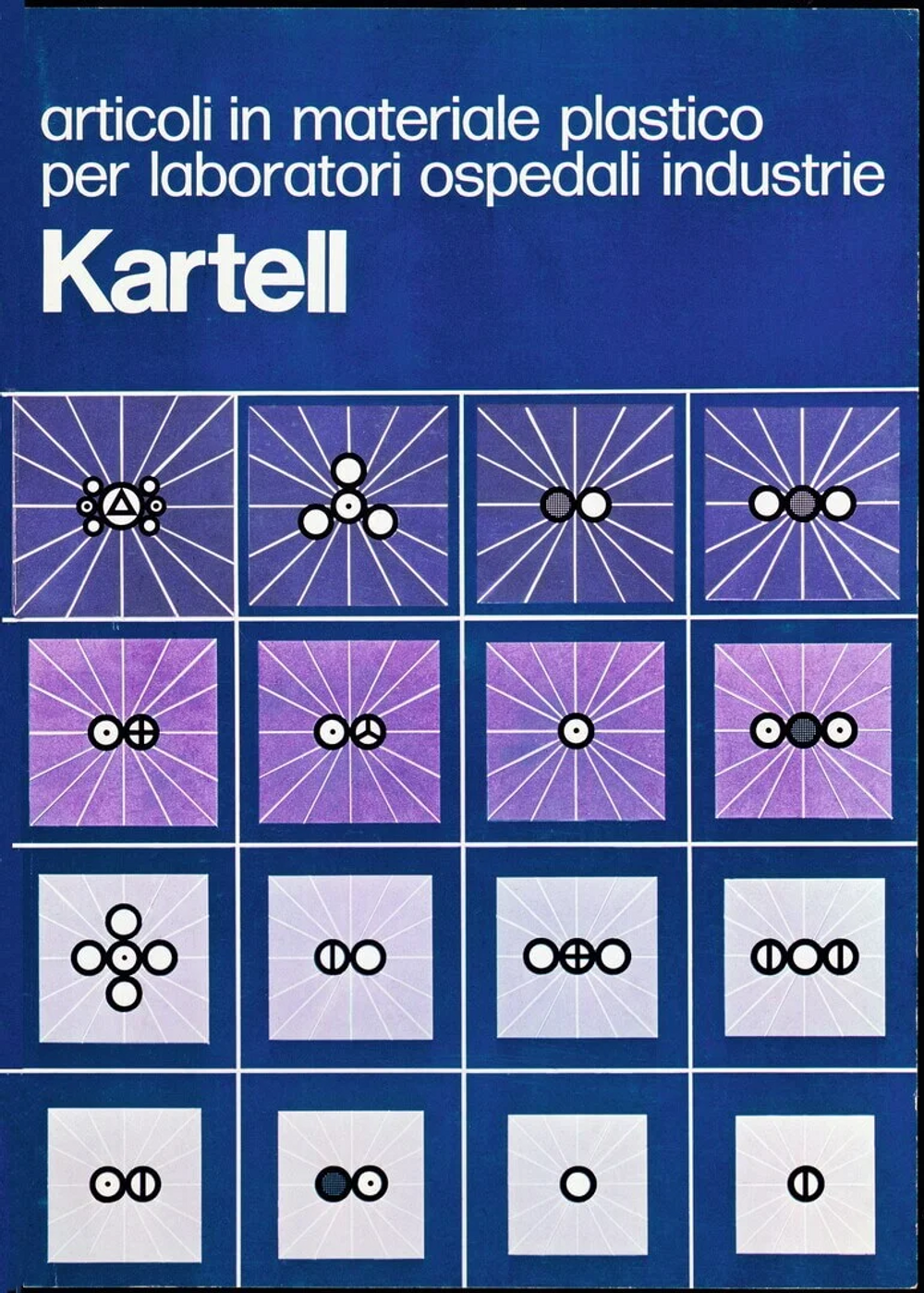 The turning point came when, after years of research and thanks to a revolutionary innovation, in 1999 Kartell became the first company in the world to use polycarbonate to produce furnishing items. From this moment on, the company developed and explored the theme of transparency that has made it unique and original.
The continuous research of new shapes and surfaces, sustained from the beginning by the use of new technologies and high-performance materials, have made it possible to create products like nothing ever created before.