Hand-turned in white clay. Two-tone matt black and white glaze. Designed by Ettore Sottsass for Bitossi.
Temporarily unavailable
Please leave your email if you wish to be notified when this item is available for order again.
By Ettorre Sottsass, the disruptive architect.
Striking pieces of contemporary decor, an exclusive collection designed by the Italian architect Ettore Sottsass for Bitossi. Made of porcelain with an exquisite white matte finish decorated with a geometric pattern in a contrasting black matte finish, this item fulfills the requirements of Sottsass' famous phrase: "a room should have a few objects in it, and those objects should be so intense they vibrate".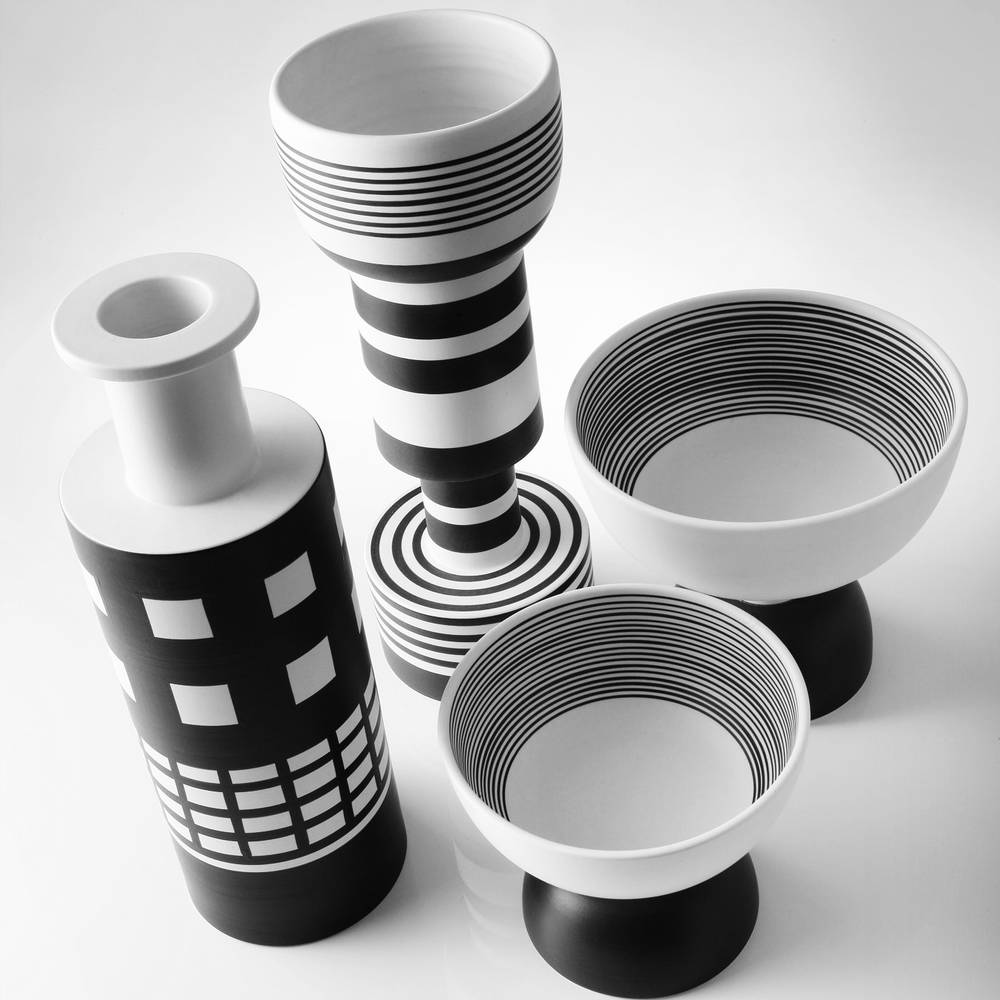 An architect and industrial designer, Ettore Sottsass has been one of the most influential and important figures of the 20th century design scene. In his own words, "When I was young, all we ever heard about was functionalism, functionalism, functionalism. It's not enough. Design should also be sensual and exciting." And that is exactly what he did, as a design consultant for Olivetti, and in a more profound way when he founded in the early 1980's the Memphis Milano movement, a combination of unusual and disruptive approach to design and the playful attitude of children's games driven by the dissatisfaction caused by previous design movements and consumerism.
After gaining international attention with the Memphis experience, Ettore Sottsass established his private design consultancy firm named Sottsass Associati. Although he worked with iconic brands, he preferred to work with small art galleries while focusing on his activity as an architect, until his death, in 2009.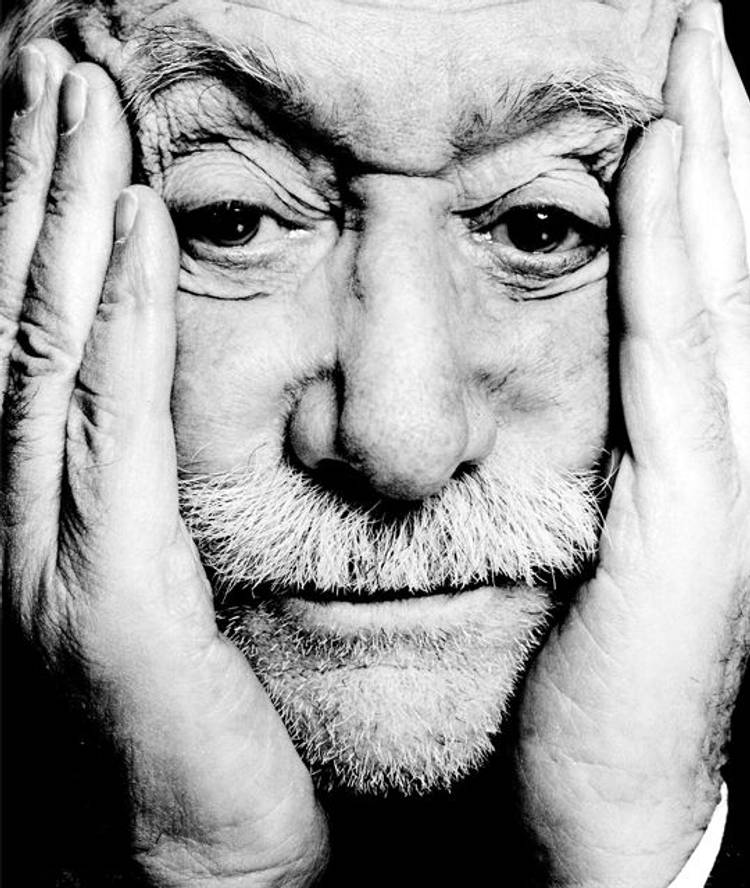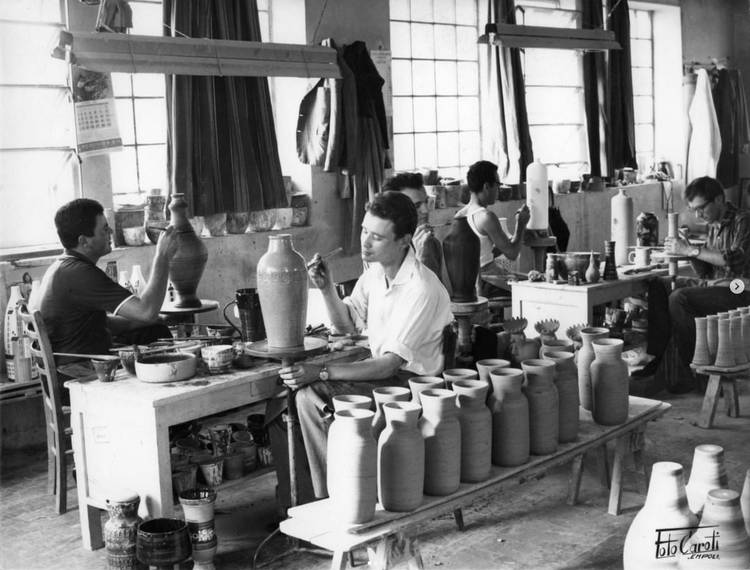 Bitossi Ceramiche, founded at the beginning of the 20th century, remains at its original location in Montelupo Fiorentino, near Florence. Starting by producing typical local handmade objects, this traditional production has been modernised thanks to the artistic direction of Aldo Londi, a man attentive to the evolution of taste and with an innate creative and aesthetic sense.
The association with the architect Ettore Sottsass was of prime importance and became a close collaboration with Londi for many years. Together, they have created successful product lines that combine skill and genius. Today Bitossi Ceramiche is a favorite destination for leading names in the design world, fascinated by the company's historic value and the possibility of creating exclusive collections by the hands of its artisans.