Compagnie de Provence • MARSEILLE
Líquid soap
"Verveine Fraîche" fragrance.
A sparkling, zesty fragrance that reveals notes of fresh verbena with its irresistibly lemony scent.
Made in a cauldron according to tradition, as does its ancestor, the authentic cube from Marseille, this liquid soap is elaborated with vegetable oils from Provence. This soap gently cleanses the skin.
Presented in a glass pump bottle with a sleek and colourful design, can be refilled with the corresponding refill bottle.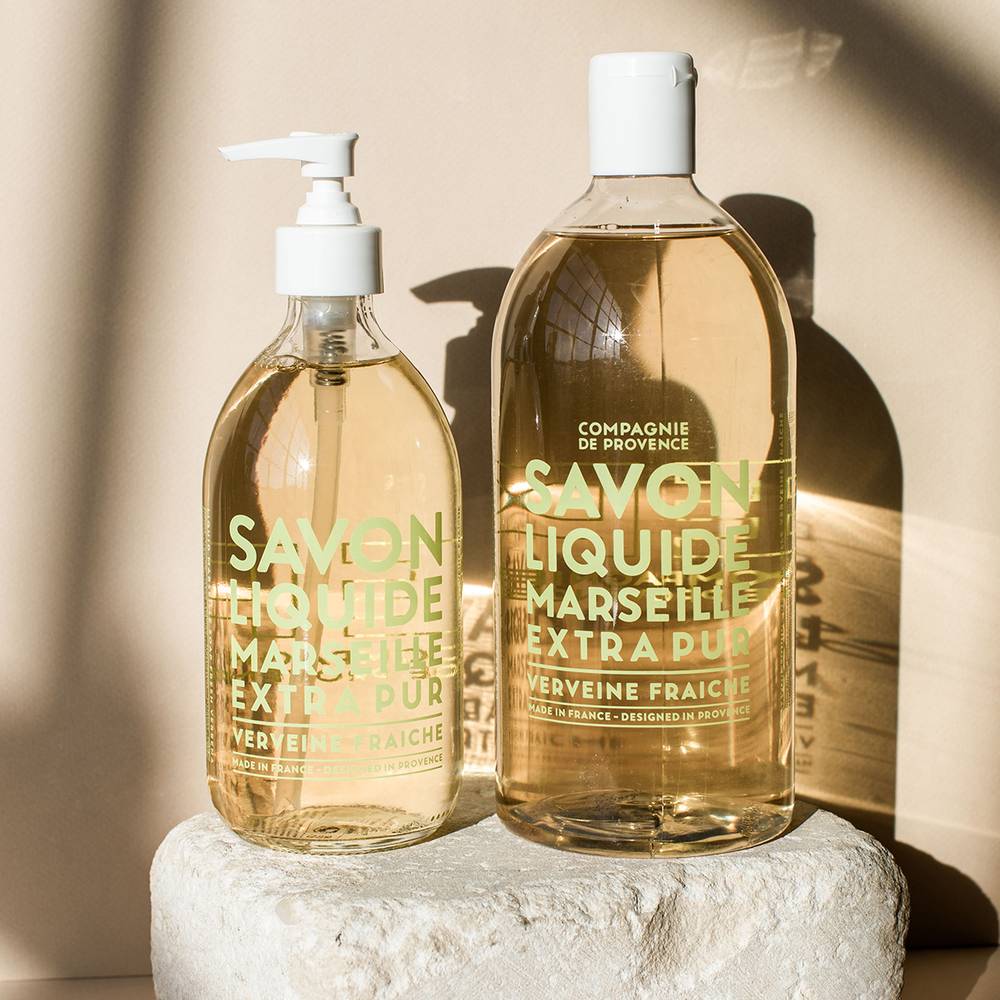 The year was 1990. Aware that the traditional Marseille soap cube held an important place in the cultural heritage of Provence, two friends decided to share this local treasure with people from all over the world. In 1999, La Compagnie de Provence made an innovative move and introduced the very first liquid version of the Marseille soap. Just like the cube of soap, it's made from vegetable oils in a cauldron, in accordance with the traditional method. It is held in an ultra-stylish glass pump bottle that can be refilled or recycled.
For almost 30 years, La Compagnie de Provence has been building up solid expertise in cosmetic products made with exceptional plant oils. It has forged close links with local producers to find high-quality ingredients that capture the essence of Provence in a bottle. Products are formulated with at least 95% naturally derived ingredients to provide the most natural formulas possible without compromising on sensorial qualities.
La Compagnie de Provence is more than a brand – it's a lifestyle inspired by the Provençal art de vivre.