Georg Jensen • BLOOM
Fruit bowl
Mirror polished stainless steel. Designed by Helle Damkjær for Georg Jensen.
Item unavailable Online
For more information, contact our stores or send an email to sav@areastore.com
Designer Helle Damkjær looked towards the Japanese cherry blossom trees when she designed the now classic Bloom mirror bowl.
The exquisite, almost sensual organic curves of the flowers in bloom are translated and crafted into a product of pure class.
A stylish way of presenting fruits, or used as a decoration piece on its own.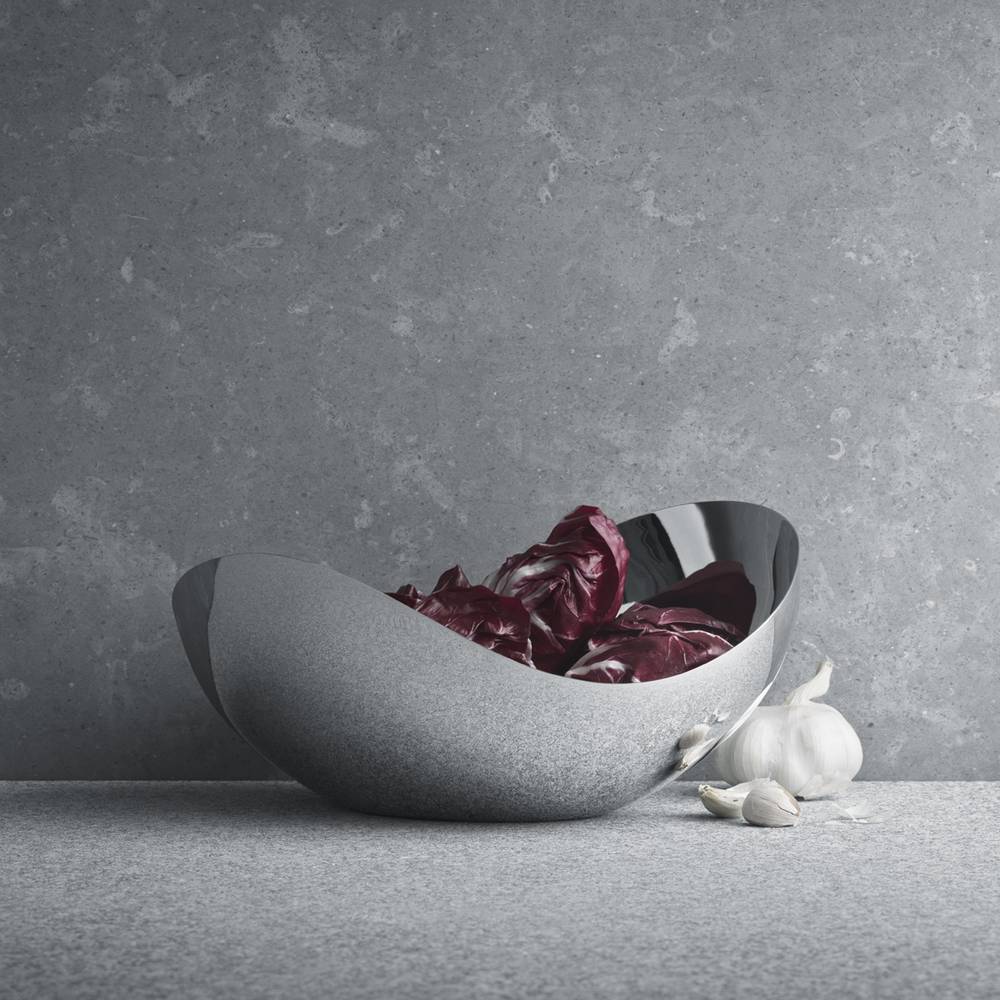 The Danish designer Helle Damkjær is a perfect example of how esteemed designers today work with many different categories of design. Her natural sense for trendsetting aesthetics has already resulted in successful collaborations with luxury brands in New York, Tokyo, Paris and Copenhagen. Helle Damkjær is based in the South of France from where she works internationally.
The minimalist functionality and beauty of form that characterizes Helle Damkjær's work places her firmly within the classic tradition of Danish design with a twist. In line with her minimalist predecessors, Helle has a unique feel for functional beauty and simple details while her designs convey an inner harmony.
Her Bloom Bowl for Georg Jensen can be seen in the Museum of Modern Art in New York and many of her designs have through time earned praise and prizes, including the Red Dot Design Award, Wallpaper Magazine Design Award, Design Plus Award and Danish Beauty Award.
With a history that spans more than 100 years, the Georg Jensen brand represents quality craftsmanship and timeless aesthetic design, producing lifestyle products ranging from flatware to watches, jewellery and home products.
The philosophy of Georg Jensen himself was to create democratic designs possessing both functionality and beauty. His artisanal skill and artistic talent combined with his continuous ability to identify and support design talent was the foundation on which he built Georg Jensen in Copenhagen in 1904.
Georg Jensen's style embraced the Art Nouveau lines of the day but injected them with a distinctive vigour that continues to resonate today. The brand's most important task is to leverage the ideas and principles of the master himself and translate these into the design of the present day.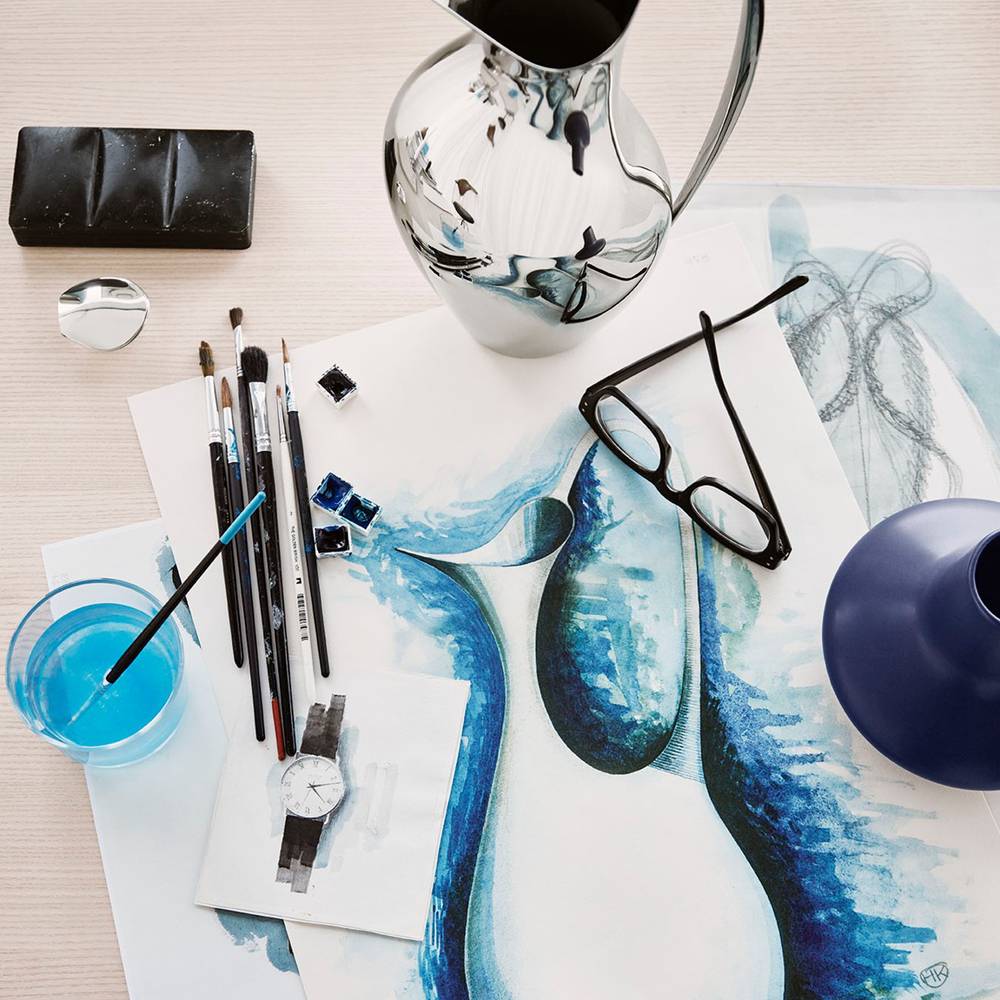 When the 37-year-old Georg Jensen, with both an apprenticeship as goldsmith and sculptor behind him, made silver his way of living by establishing his silver smithy in Copenhagen in 1904, it was with the fine craftsman's understanding and appreciation of the material combined with the accomplished artist's sense of form.
Through his childhood in the picturesque surroundings of Raadvad north of Copenhagen Georg Jensen was inspired to become an artist. He succeeded in becoming both sculptor and ceramist but it was by way of his talent as a silver smith that he achieved the most remarkable recognition. The Georg Jensen Silversmithy created some of the most original and epoch-defining jewellery, hollowware and cutlery patterns.
At Georg Jensen's death in 1935 the smithy was acknowledged as one of the most important silversmithies in the world. Georg Jensen was instrumental in defining the character of the twentieth century Scandinavian Design by drawing on Danish traditions and infusing them with a progressive design rationale. He rejected the popular taste of the time for romantic and historicist ornamentation and ostentation, instead embracing the avant-garde Art Nouveau style with its simple organic forms and craft-based approach to production.