Meraki • MERAKI
Hand lotion Linen Dew
Fragrance with aromatic notes of peppermint and patchouli.
Item unavailable Online
For more information, contact our stores or send an email to sav@areastore.com
Caring and moistening, this hand lotion contains organic aloe vera, avocado oil and cacao butter.
Fragrance with aromatic notes of peppermint and patchouli.
This product is suitable for everyday use and can be used by all skin types. This lotion can be used after washing hands with soap and protect hands from dryness.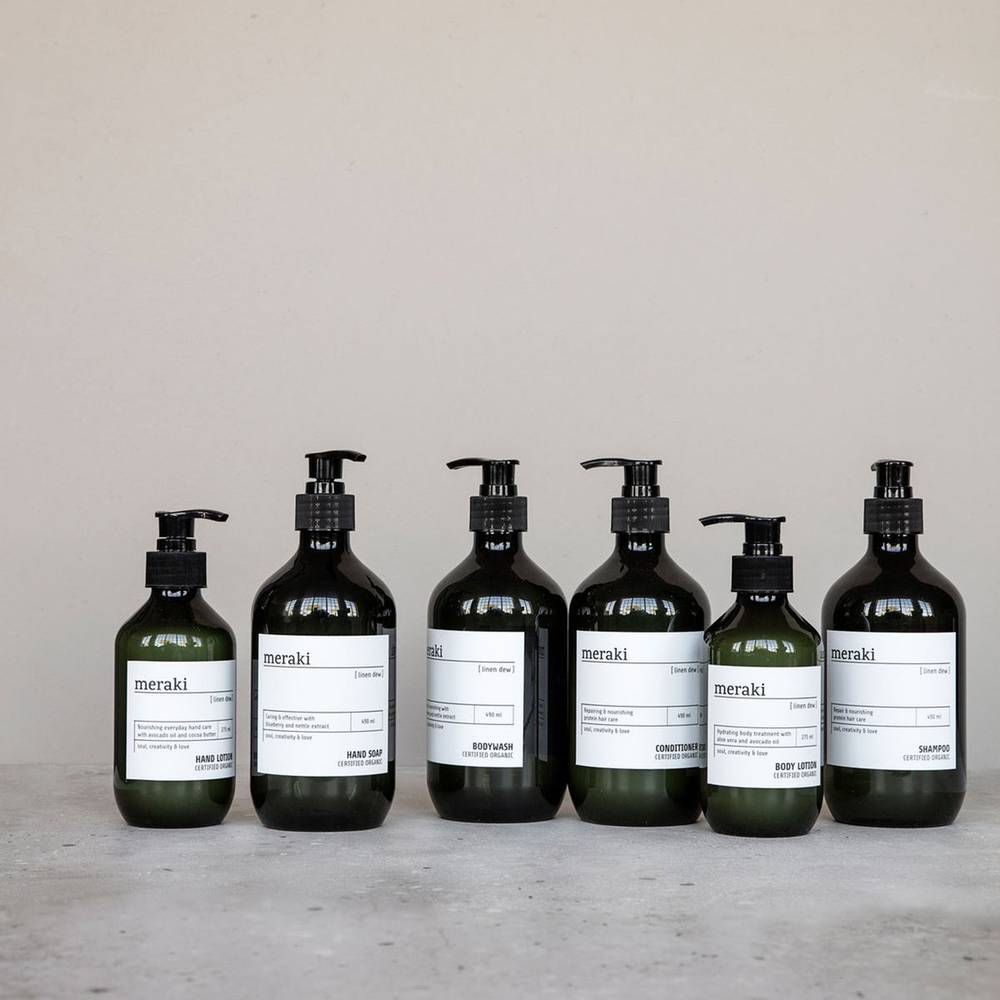 Meraki is a welcoming universe of comfort and wellness that is an invitation to turn daily self-care into moments of calm.
Meraki's products are designed and developed in Denmark – inspired by Scandinavian aesthetics and created with love and respect for nature's treasury.
This products fill daily care with gentle, nourishing ingredients, carefully selected for their positive qualities, documented effects, and natural fragrances.
The making of each Meraki product is expertly handled by a partner, a leading supplier of quality beauty products. There, specialised and dedicated employees perform tests to determine the very best solution of ingredients for each product. A lot of the work is done by hand, ensuring quality results every time.