Volta • OSLO
Mobile W.200cm
Item unavailable Online
For more information, contact our stores or send an email to sav@areastore.com
A light, ample and elegant suspended sculpture takes up the codes of organic design in a resolutely modern spirit, an invitation to travel and contemplate.
Mounted on hand-bent steel rods, the blades are made from a high-quality aluminium alloy. Like leaves, they twirl and float in the wind and air.
In order to hang the kinetic sculpture, a two-meter spool of nylon thread, as well as a hook and pin, are included.
This mobile is delicately packaged in a luxurious blue box, set with the brand logo marked with gold leaf.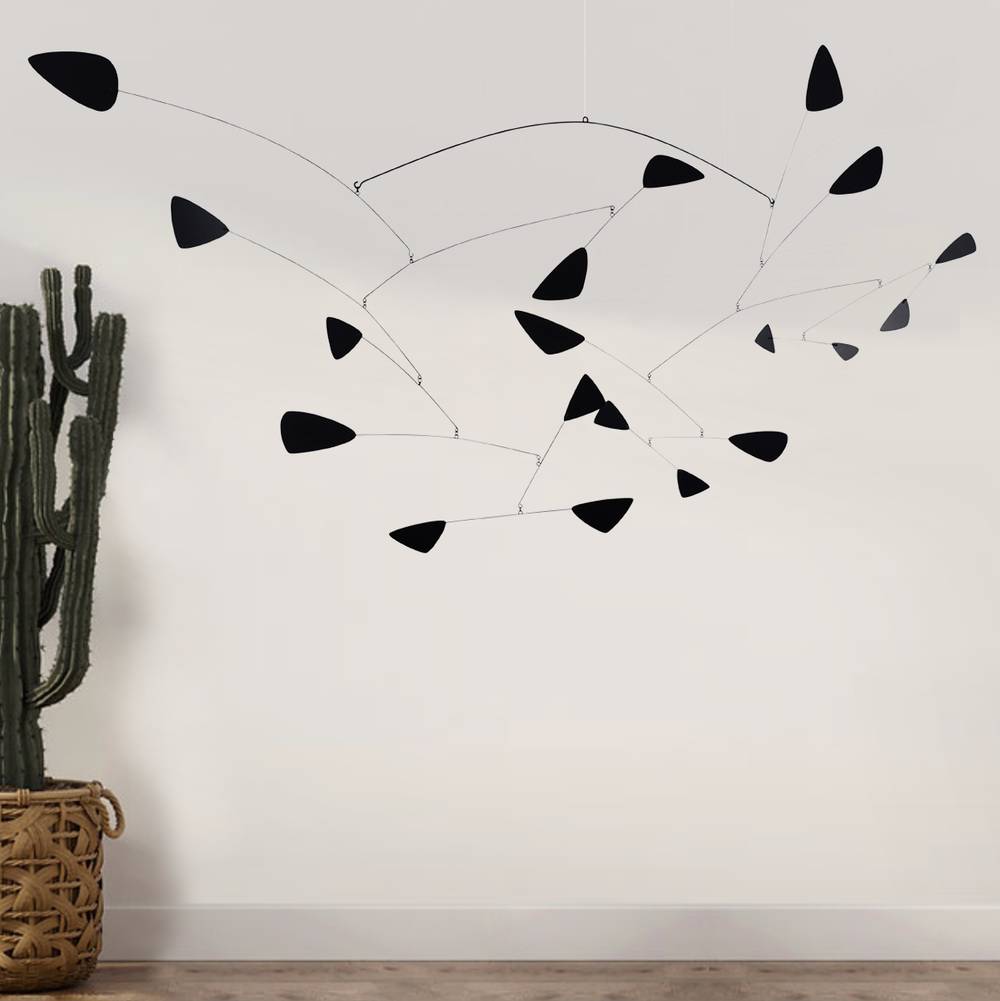 Established in 2015 in Paris by brothers Otxo and Mario Conti, Volta Mobiles creates small kinetic sculptures, accessible works of art that explore movement and colour, inspired by the work of sculptor Alexander Calder and the colour studies of the De Stijl art movement.
In 2017, Volta Mobiles' workshop moves to the south of Barcelona, where each sculpture is made by hand, in reused metal, and is manufactured in a sustainable way.
Part of the creative process of each sculptural model is the attribution of a name. Each sculptural model has its own story, which gives it a distinctive character.