Ginori 1735 • AMBER LAGOON
Incense
80 incense sticks. Collection 'La Compagnia di Caterina', designed by Luca Nichetto.
The scent of a walk in lost time. The citrus blossom of grapefruit combines with the sweetness of fig leaves, amid gardens and fountains where the purity of fantasy dwells. A gentle breeze caresses the reflections of a palace mirrored in the Venetian lagoon, while notes of lavender, musk and vetiver lead to an idyll of happiness. It is the precise moment of infinite possibilities before us.
La Compagnia Di Caterina fragrances have been developed by Jean Niel, the oldest perfume house in France founded in 1779 in Grasse, designed to create a symbolic sensory journey from Florence to Paris, in search of a modern Renaissance, not only to delight the eyes, but also the nose. Unique and timeless, capable of re-evoking emotions, reawakening sensations and naturally disseminating a long-lasting scent.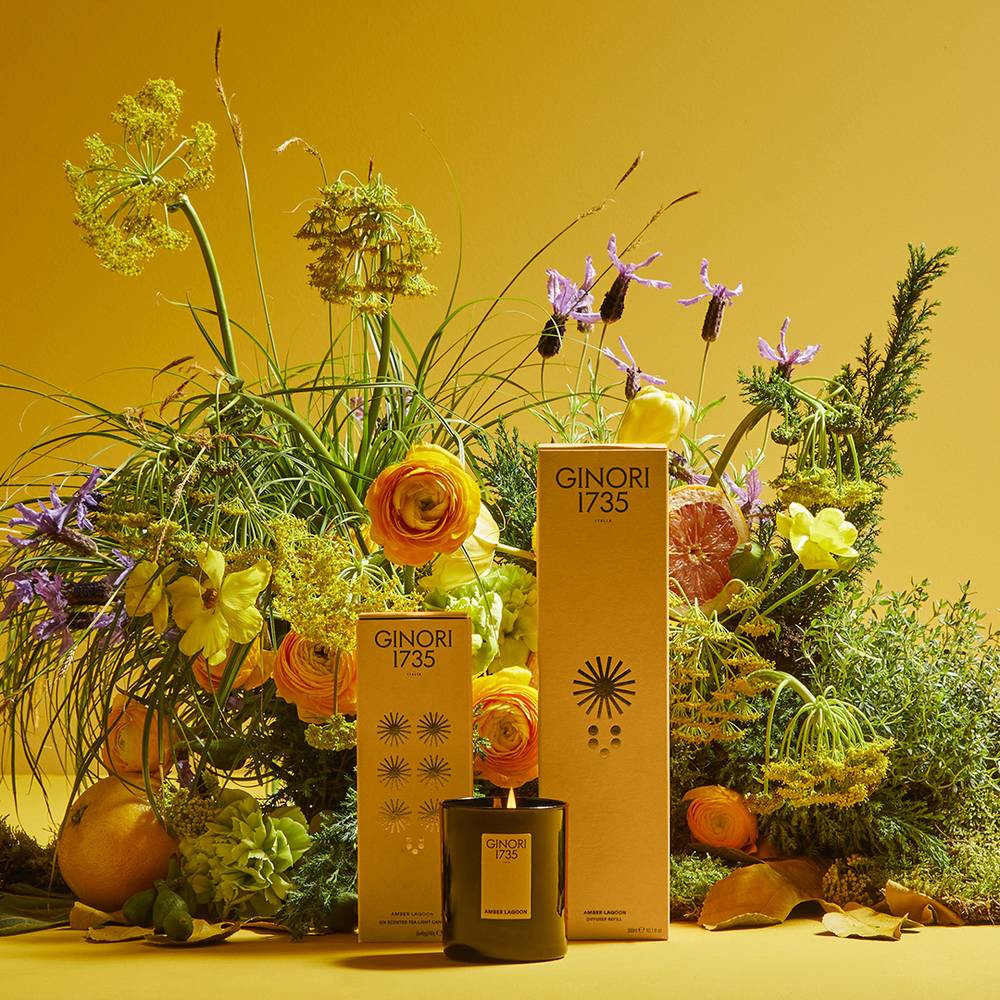 For almost three hundred years, Ginori 1735 has been positioned as one of the world's leading brands in the luxury goods sector, associated with big names in fashion, art, design, architecture, cinema and home furnishings, an expression of Italian excellence in pure porcelain and in design of the highest quality.
Overtime, the manufacture developed its own production processes, bringing together age-old techniques with an ever-contemporary aesthetic, to create products which are the fruit of leading visionaries, bringing art into daily life and daily life into art.