The Wrong Shop • DRAWING 18
Poster with frame 62x79cm
Produced in Italy, using offset lithographic printing onto 250gsm Fedrigoni Splendorlux gloss paper, and embossed text. Solid oak frame with natural wax finish. By Ronan Bouroullec for The Wrong Shop.
Item unavailable Online
For more information, contact our stores or send an email to sav@areastore.com
This exceptional-quality poster from Ronan Bouroullec is an unique, affordable work of art.
Ronan considerately balances strong lines and intuitive form to bring out the bright colour.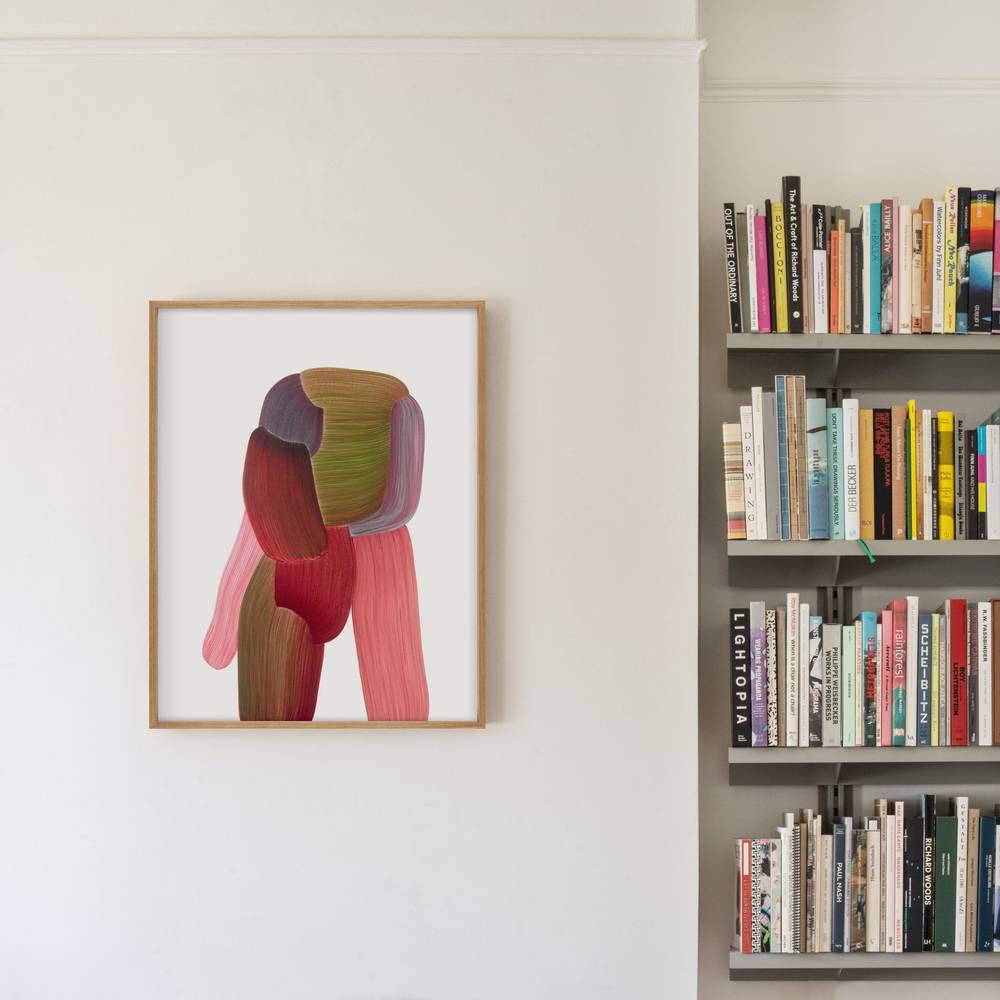 Ronan Bouroullec (born 1971) and Erwan Bouroullec (born 1976) have been working together for almost 15 years. Their collaboration is a permanent dialogue nourished by their distinct personalities and a shared notion of diligence with the intention to reach more balance and fineness.
The Paris-based brothers design for numerous international manufacturers, namely Vitra, Kvadrat, Magis, Kartell, Established and Sons, Ligne Roset, Axor, Alessi, Cappellini, Mattiazzi and more recently Flos and Mutina. At the same time, they maintain an experimental activity which is essential to the development of their work at Galerie kreo, where they often exhibit their designs and drawings. Several exhibitions have been devoted to their work from the Design Museum in London in 2012, to the Museum of Contemporary Art MOCA in Los Angeles in 2004 to the Centre Pompidou Metz and the Vitra Design Museum in 2012.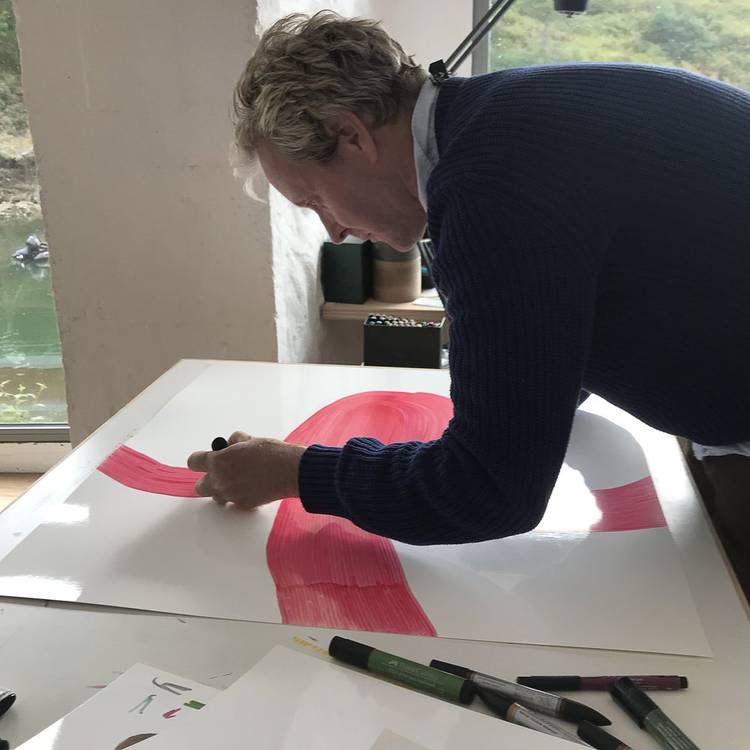 Established by Sebastian Wrong in 2011, The Wrong Shop started out as a collection of unique furniture designs. It was founded to allow independent and multidisciplinary makers to interrogate and expand the boundaries of their practices.
The Wrong Shop grew to include stamped and numbered limited-edition prints, art objects and, more recently, a collection of posters – a contemporary, considered take on a powerful and democratic medium.
Now, the collection presents unique and affordable artworks by an expanding directory of some of the world's most respected contemporary designers and artists.