The Wrong Shop • FREDDO
Poster 47x67cm
Produced in the UK using Offset lithographic printing onto 150gsm Pergraphica Natural Smooth uncoated paper, with embossed text. By Nathalie du Pasquier for The Wrong Shop.
It can be said that constructing is the clue to Nathalie du Pasquier's whole work.
The unusual elements found in her paintings, drawings and collages construct landscapes and architectural objects that do not let her forget her past with the Memphis collective.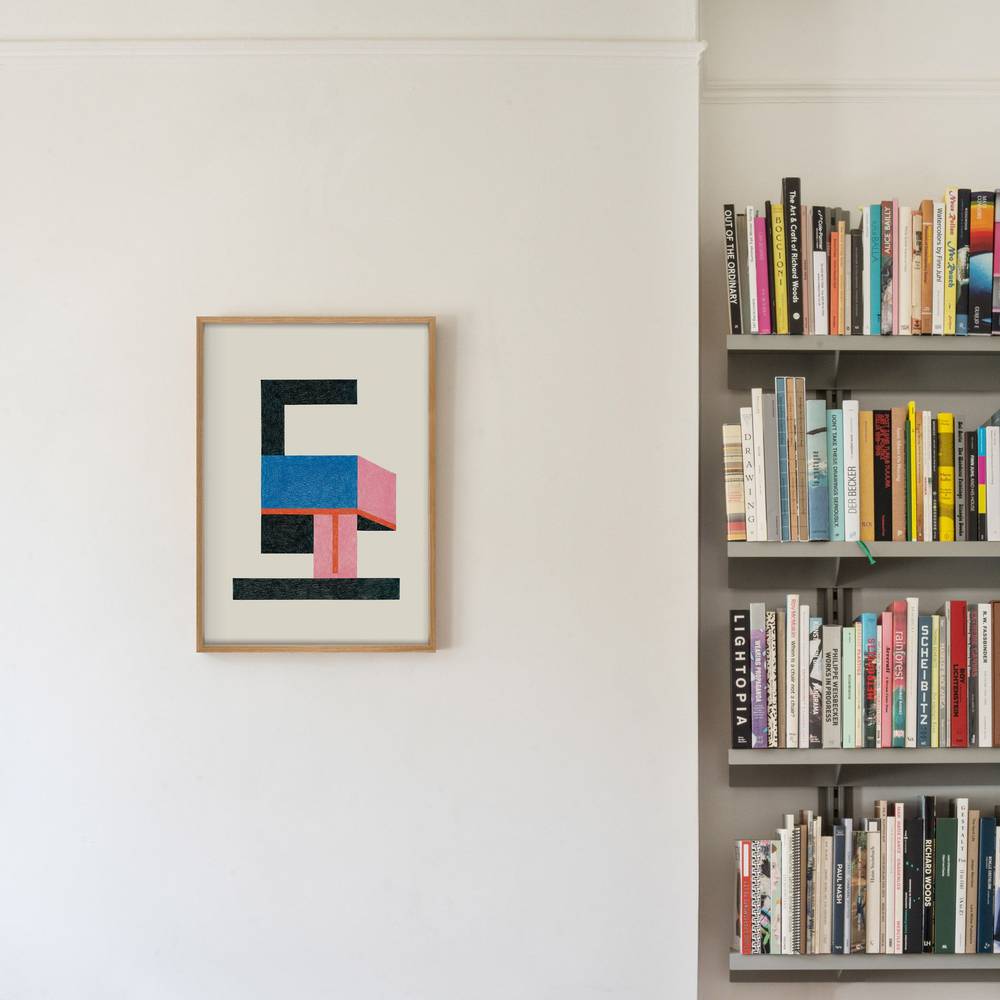 Nathalie Du Pasquier is neither an architect nor a designer. She arrived in Milan during 1979 and she started working designing textiles. Founder member of the Memphis group, she abandoned design in 1987 to dedicate herself to painting. Her themes are mainly objects or landscapes of objects and more recently her paintings represent constructions which she builds from abstract elements.
In the last few years her abstract constructions are built directly on paper giving way to impossible structures, which in fact could not exist in 3 dimensions.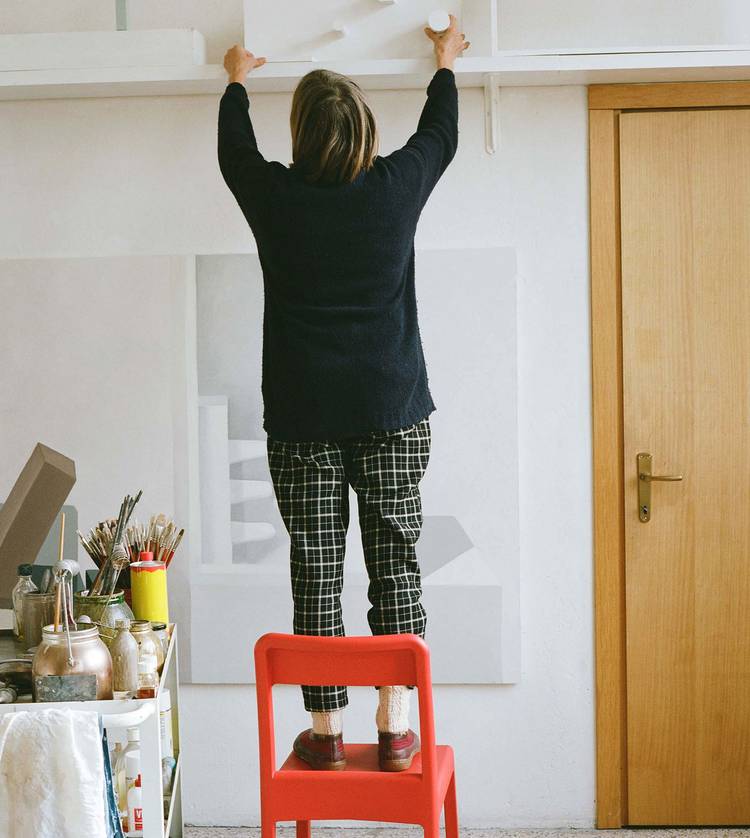 Established by Sebastian Wrong in 2011, The Wrong Shop started out as a collection of unique furniture designs. It was founded to allow independent and multidisciplinary makers to interrogate and expand the boundaries of their practices.
The Wrong Shop grew to include stamped and numbered limited-edition prints, art objects and, more recently, a collection of posters – a contemporary, considered take on a powerful and democratic medium.
Now, the collection presents unique and affordable artworks by an expanding directory of some of the world's most respected contemporary designers and artists.