Umbra • FLEX2
Toilet brush
Plastic. Non-damaging waterproof adhesive.
Umbra Flex Toilet Brush makes cleaning your toilet a less unpleasant task. With rubberized bristles that are both soft and durable, this toilet brush prevents odor-causing bacteria, mold or mildew for a sanitary and long-lasting brush.
Flex Toilet Brush's canister neatly stores the brush when not in use and can be secured to the floor or to any smooth surface.
Its lid stays open when the brush is removed and automatically closes when putting back in place, all without having to touch anything but the handle.
Easy to install, it includes non-damaging, waterproof adhesive strips that can be applied on various surfaces such as tiles, concrete, etc. (does not work on porous surfaces).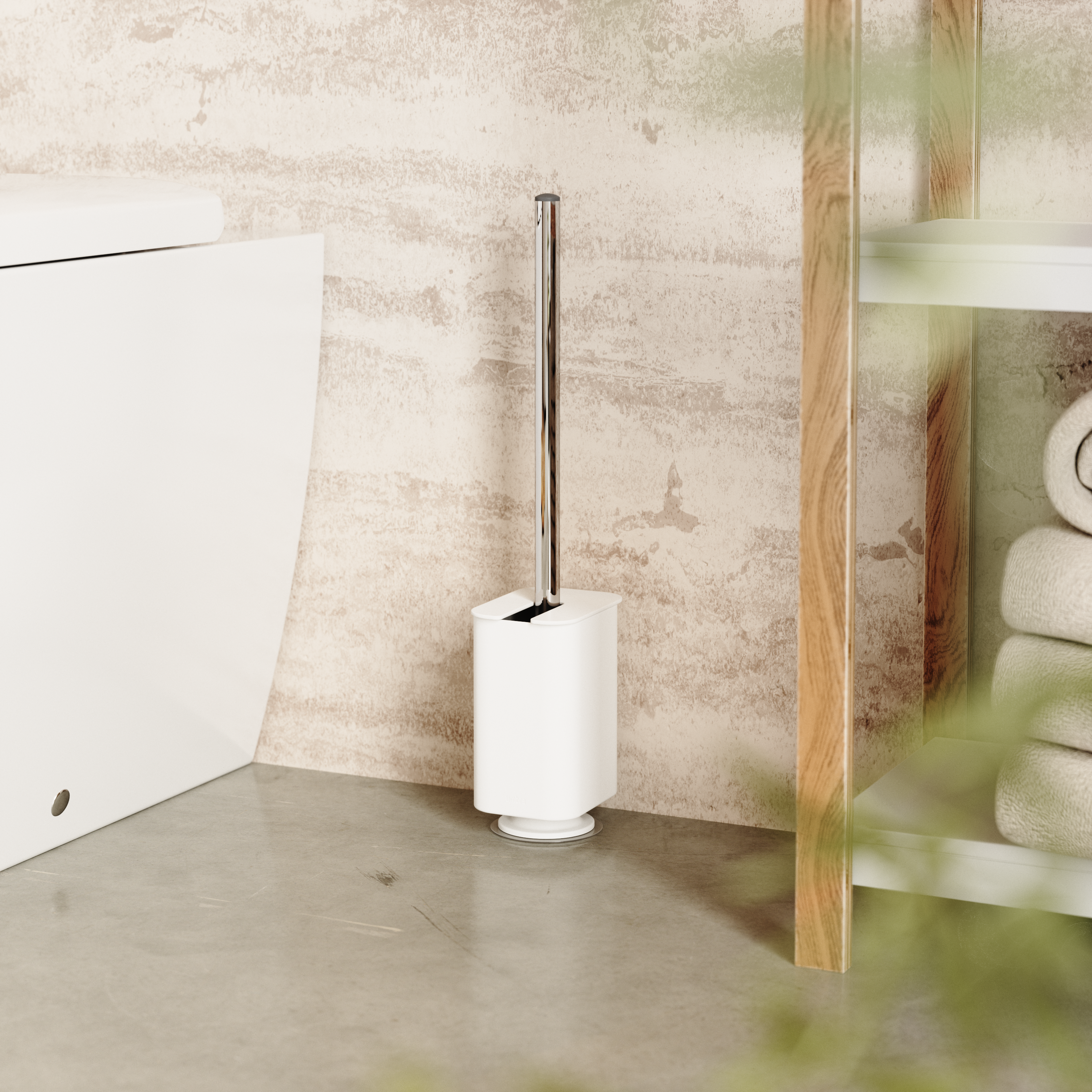 The Umbra story started in 1979 with the launch of a single window shade. Co-founders Les Mandelbaum and Paul Rowan recognized that there was a need to create modern designs that would be accessible in both price and attitude.
Based in Toronto, Canada, Umbra (Latin for "shade"), has become a global leader in product design and currently distributes in over 120 countries across the world with offices in Europe, Canada, the United States, Brazil, and China.
Umbra was born out of passion for original design and the desire to create products for every home. At Umbra, its team of international designers brings thought and creativity into everyday items. Driven by innovation, they pull inspiration from the global marketplace, in order to push boundaries in its approach to original design.