Audo • HASHIRA
Table lamp
"
Welded steel frame with a hand-made linen shade and sandblasted ash wood base. Dimmer included. Designed by Norm Architects. Audo Copenhagen edition. E27 bulb max. 40W not included.
"
This lamp draws inspiration from the fundamental geometric shapes found in architecture.
Its slender cylindrical design is reminiscent of translucent fabric used in Japanese lanterns and window blinds, creating a gentle diffusion of light in multiple directions.
The lamp rests on an ash base, adding to its minimalist aesthetic.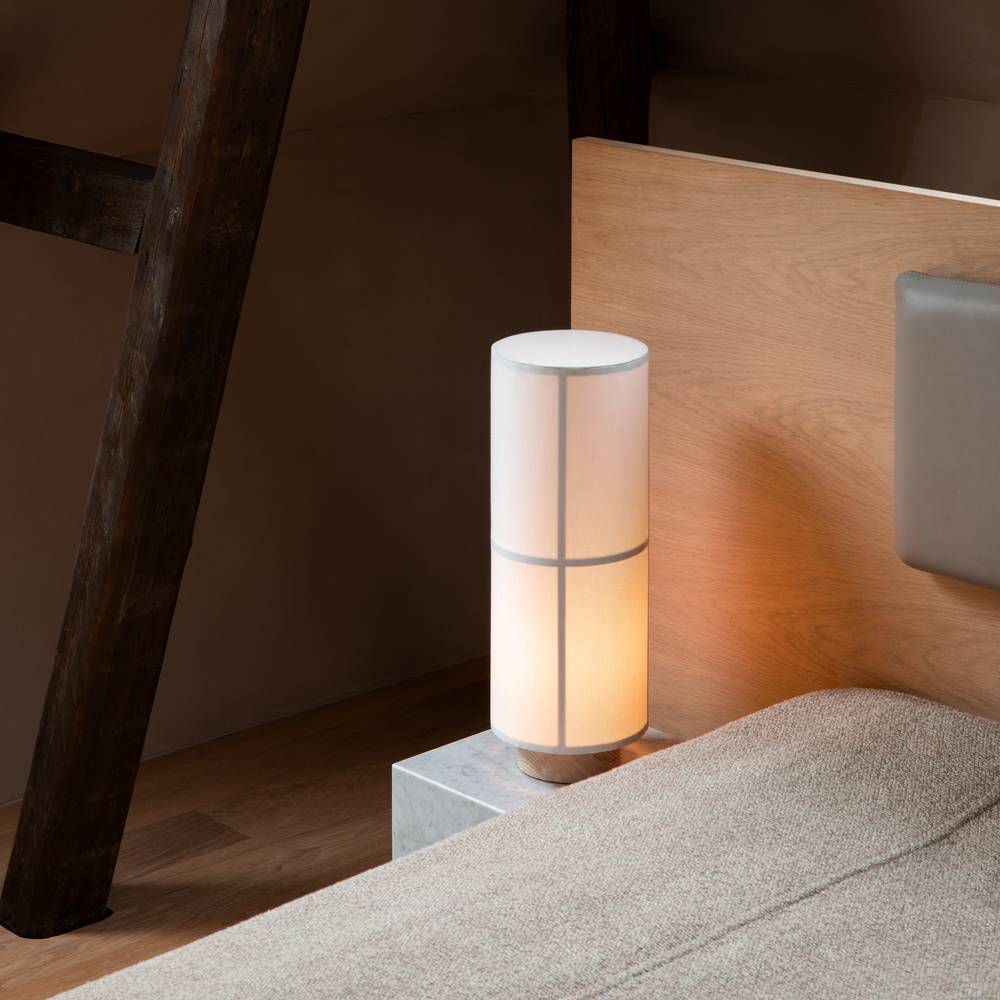 Founded in Copenhagen in 2008 by Jonas Bjerre-Poulsen and Kasper Rønn, Norm Architects specialise in residential architecture, commercial interiors, industrial design, photography and art direction.
The name, Norm Architects, reflects the group's emphasis on the importance of drawing inspiration from norms and traditions within architecture and design – particularly the Scandinavian design principles of timeless aesthetics and natural materials, and the modernist values of restraint and refinement.
Guided by these principles, Norm Architects produce a design that unites materials and craftsmanship, while embodying beauty, history and, most importantly, timeless simplicity, where there is nothing more to add or take away.
Today, the group regularly collaborates with Audo, helping to drive the evolution of the brand and its product offerings. Lead by the body and mind rather than by trends or technology, their projects explore ideas that not only look good but that also feel good: architecture becomes thoughtful, minimalism acquires softness and visual matter assumes haptic qualities.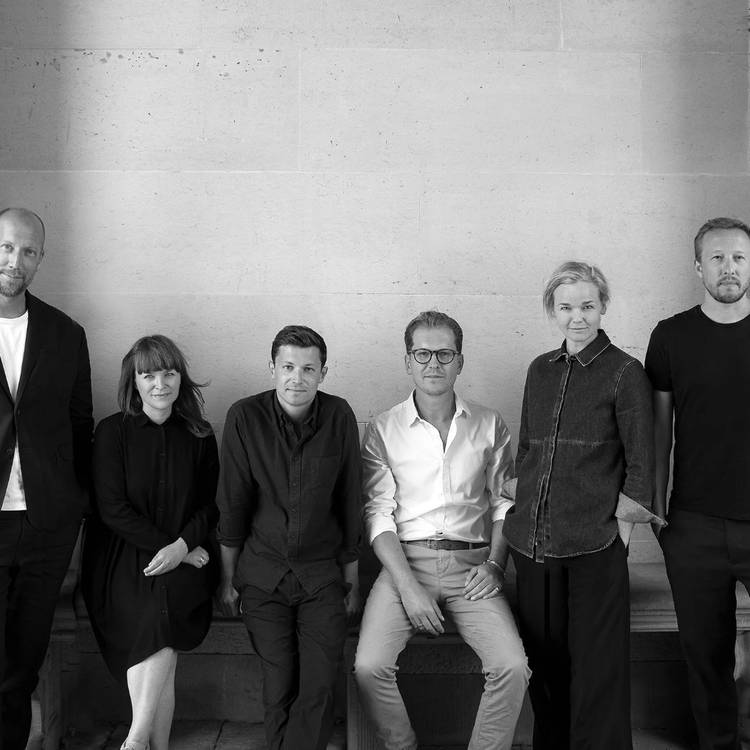 Audo Copenhagen is born of collaborative spirit. Developed from uniting MENU, The Audo and by Lassen, Audo Copenhagen reflects both a century of Danish design tradition and a modern, global outlook that is continually expanding and evolving. The furniture, lighting and interior accessories are shaped by purposeful details, high-quality materials and human needs.
Audo Copenhagen's aesthetic philosophy has been coined soft minimalism, characterised by clean lines, calm, subtle strength, earth tones and nature's materials crafted with utmost respect. Soft minimalism promotes creative contemplation and harmony. It adapts to diverse architectural styles and is appropriate for both residential and commercial use, and it's timeless meaning Audo pieces can be used for decades to come and move to new homes and into new, creative chapters of life.