Top and structure in cork.
Ready to deliver in 3 to 4 weeks
Cork is the ultimate traditional material fit for the future.
A tactile material which has been used for millennia in nautical, construction, apparel and food applications.
By repurposing this wonder material for the range of extremely fat edged and chubby silhouette tables, Tom Dixon has taken full advantage of the elasticity, the sound absorption and water proof nature of cork, which combined with its natural beauty makes a unique set of seriously sculptural furniture with expressive minimalist attributes and superior functionality.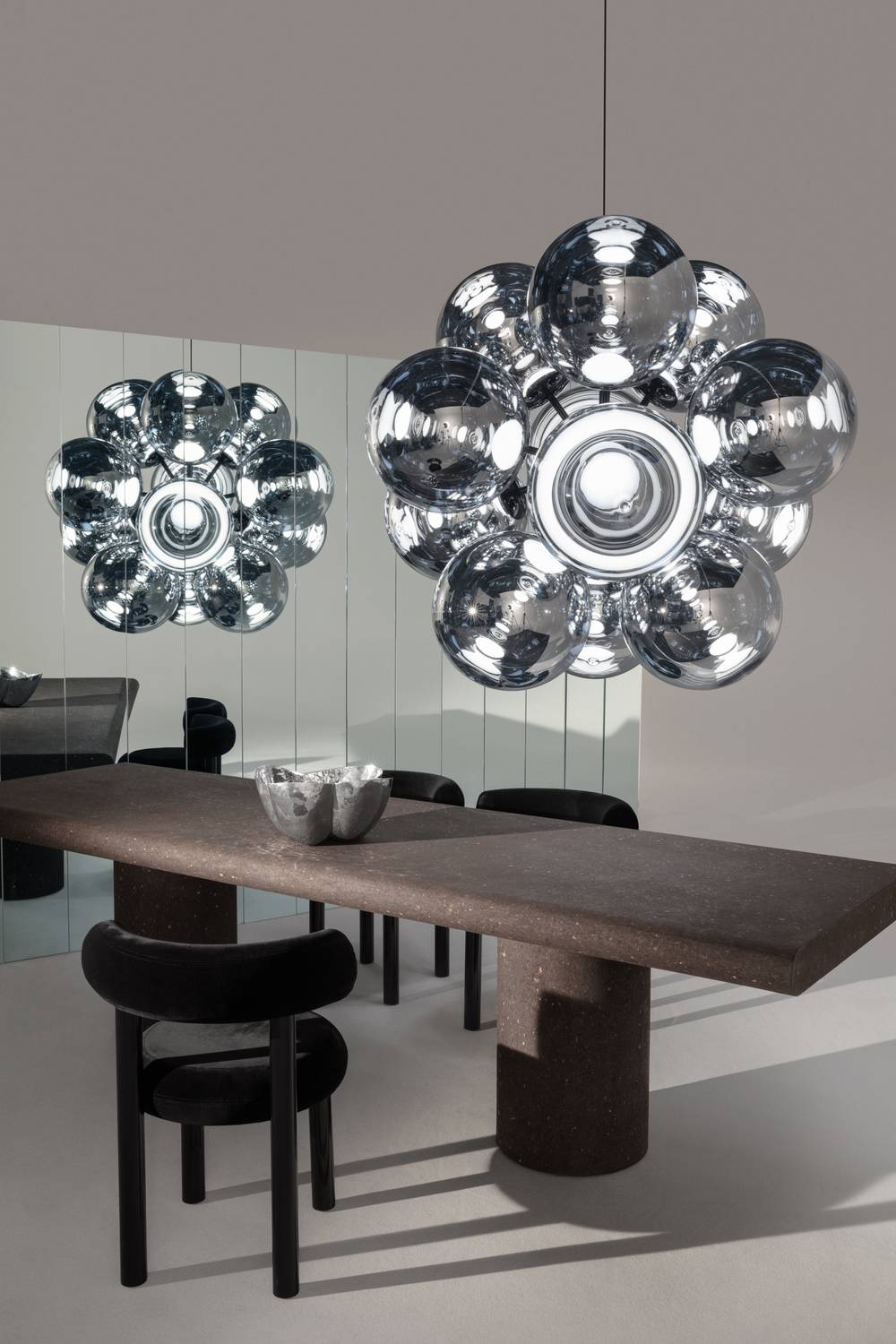 Tom Dixon, even without a formal education, is definitely one of the most important names in British design.
Whether as the owner of a store that sold not only emerging and experimental brand objects such as Droog and Inflate but also his own production, or later as Head of the Design Department and later Creative Director of Habitat, Tom Dixon demonstrates not only a keen talent and aesthetic sense but also a strong commercial instinct, a rare mixture in the world of design, and which inevitably leads to the foundation in 2002 of the brand with its name, and which created instant classics such as the Mirror Ball and Beat Light lamps.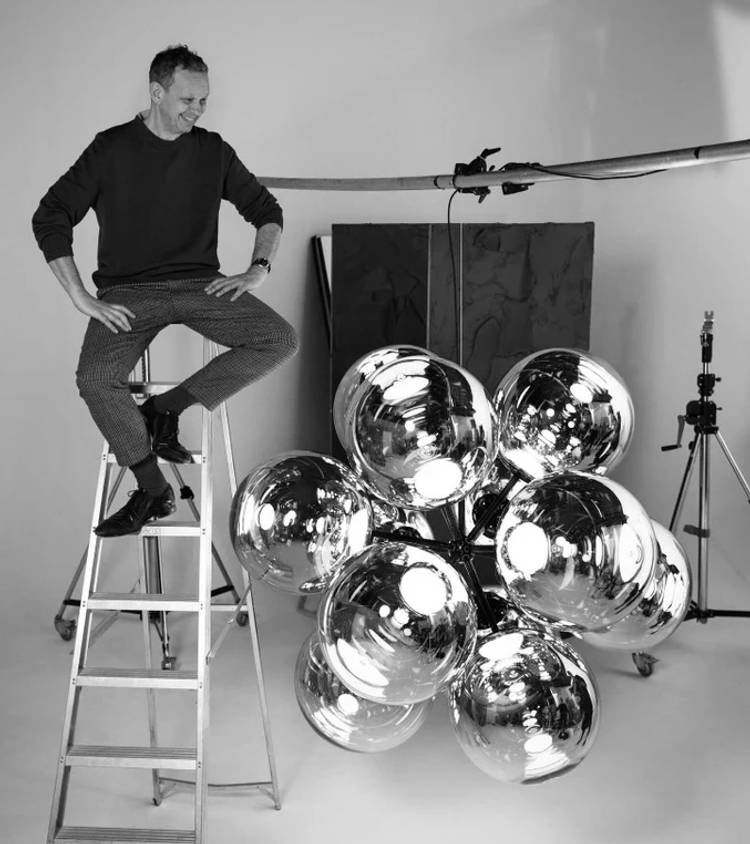 With an exclusively British soul and never forgetting its values and traditions, Tom Dixon and its Design Research Studio are committed to innovation, through the production of extraordinary objects for everyday use.
These masterfully designed and produced objects populate some of the best known hotels and restaurants, but also shops and private residences.