Printworks • A DOG'S LIFE
Photo Album
Cover: 100% Cotton fabric + recycled greyboard. Pages FSC, acid free black card. Black metal binder.
Item unavailable Online
For more information, contact our stores or send an email to sav@areastore.com
Discover Printworks's first photo album dedicated to the cherished life of your four-legged best friend.
"A Dog's Life" features a beautiful beige cloth cover with white text. Inside, you'll find 30 pages of high-quality white photo paper, allowing you to attach your photos easily using our stickers or photo corners, which are bought separately. It accommodates two 10x15 cm photographs on each page, with space for personal notes below. If you need additional pages, you can order extra photo paper (large). However, please note that the album can accommodate a maximum of 40 pages. The photo paper size is 28x21 cm.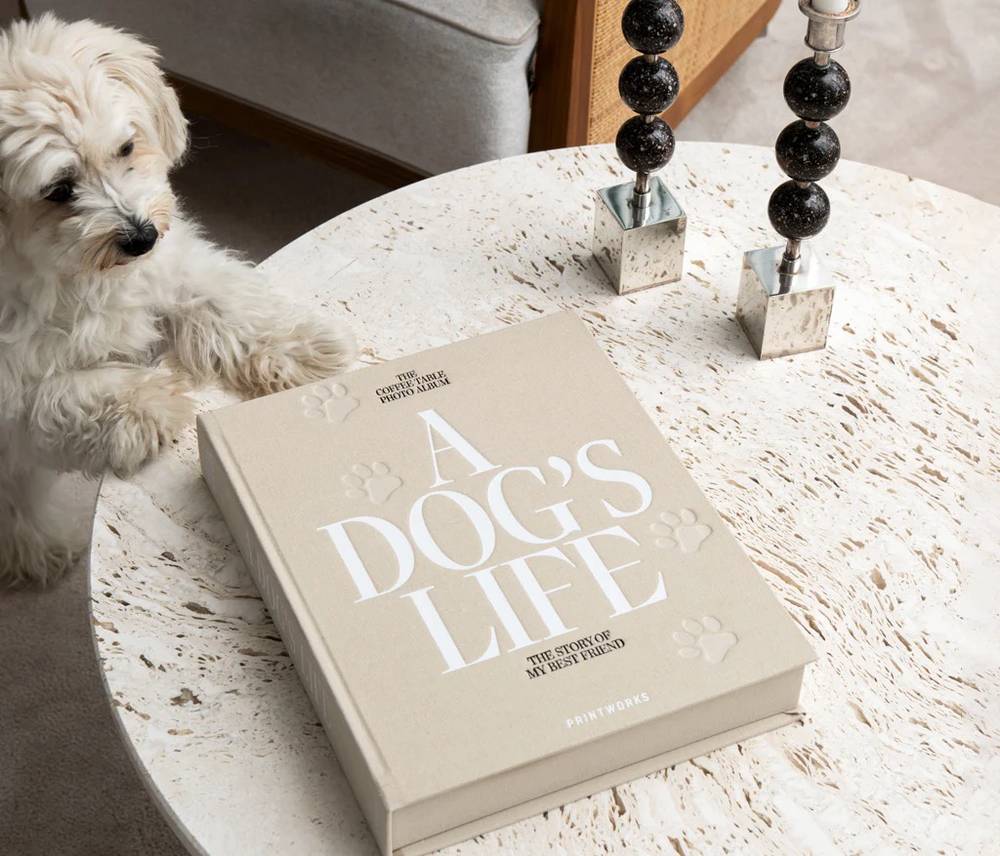 Printworks was founded in Sweden with the simple ambition of creating functional everyday products with a new aesthetic twist to make them better suited for our modern life.
People of this time are striving to bring individuality and authenticity into their homes. Printworks thoughtful choice of colors, material, and typography make their products relevant for this new way of living.
Its goal is that functional products such as board games, photo albums, puzzles, etc. – objects which have previously been hidden away when not in use – should be so aesthetically pleasing that people want to have them out in their home all the time. Even when a Printworks product is not used, it can remain on display in and add a special touch to any interior.
The nostalgia of solving a puzzle together with the spouse, play a classic board game with the kids or gather around one of Printworks's popular culture memory games as an after-dinner activity with friends.