Brite • STARTER PACK
Pack of 6 nootropic drinks
Lightly sparkling spring water, fruit juice concentrates, guarana extract, green tea extract, organic matcha tea, natural flavourings, natural caffeine.
Item unavailable Online
For more information, contact our stores or send an email to sav@areastore.com
For those that can't decide, a starter pack with two cans of each flavour.
Brite is a nootropic focus beverage that combines caffeine and L-theanine, a unique blend that enhances alertness, concentration, and mental clarity while promoting relaxation and reducing anxiety.
100% natural, slightly carbonated drink made from plants, with no added sugar, no sweeteners or preservatives. Its natural ingredients are GMO-free and sourced locally in Europe or from carefully selected organic producers.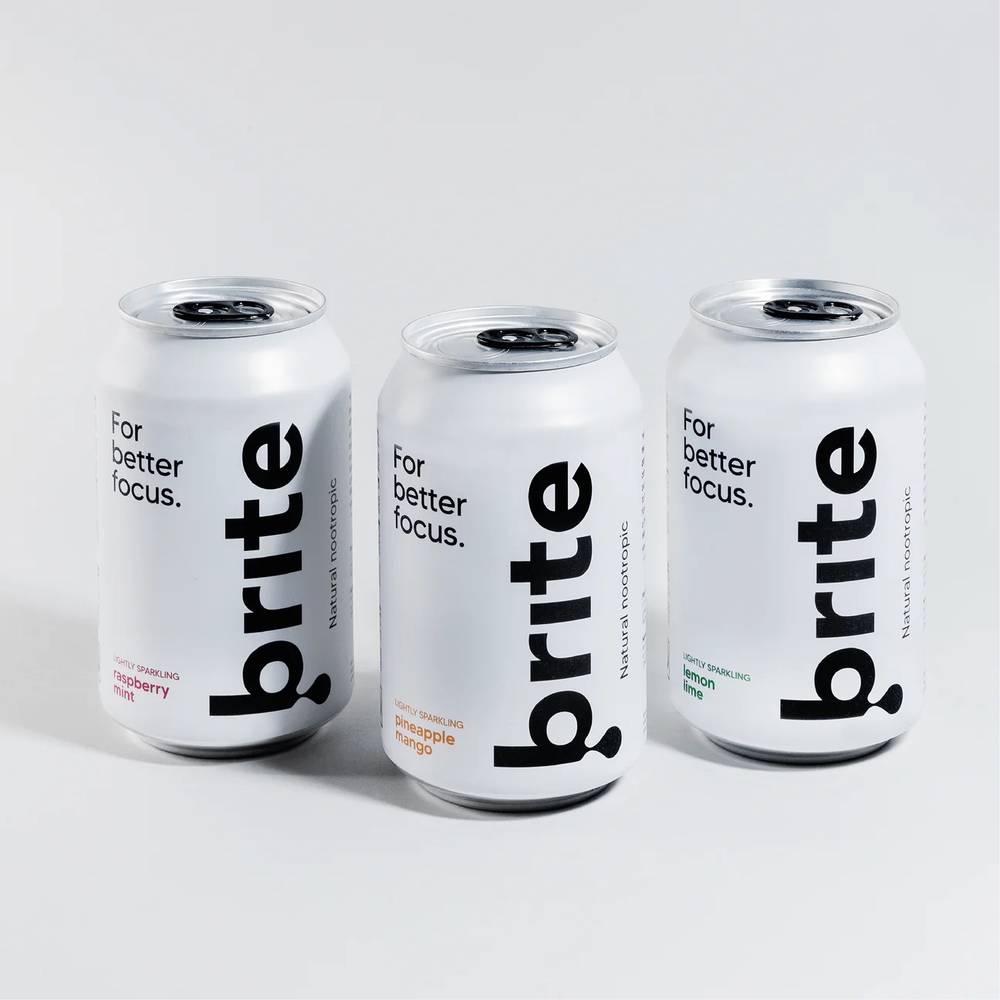 Andrius Ratkevicius worked in a dynamic chemical engineering role and Simas Jarasunas excelled as a swimming champion and coach. Their professional responsibilities demanded acute concentration and mental acuity, yet they struggled to locate a wholesome alternative to coffee and energy drinks. The consumption of coffee and energy drinks led to restlessness and heightened anxiety, providing little relief from work-related stress.
This motivated them to explore solutions beyond caffeine-based drinks. Drawing from the insights of leading neuroscientists and collaborating with a nutritionist from University College London, they examined numerous possibilities. Through a rigorous process involving more than 50 iterations, they ultimately developed Brite. This innovative beverage stands as a superior and nourishing aid for enhancing focus. Leveraging the potential of nootropics, Brite delivers potent outcomes by enhancing cognitive functions.