Nicolas Vahé • NV
Pepper Mix
80 % black pepper corn, 20 % pink peppercorn.
An essential ingredient for enhancing the flavor of stews, stews, curries, sauces and marinades.
A versatile pepper mix with black and pink peppercorns. The rounded heat of pink peppercorns is closer to that of chili, compared to black peppercorns that are a bit more pungent.
In a gin and tonic, a few pink peppercorns as garnish add a sweet flavour with a subtle heat.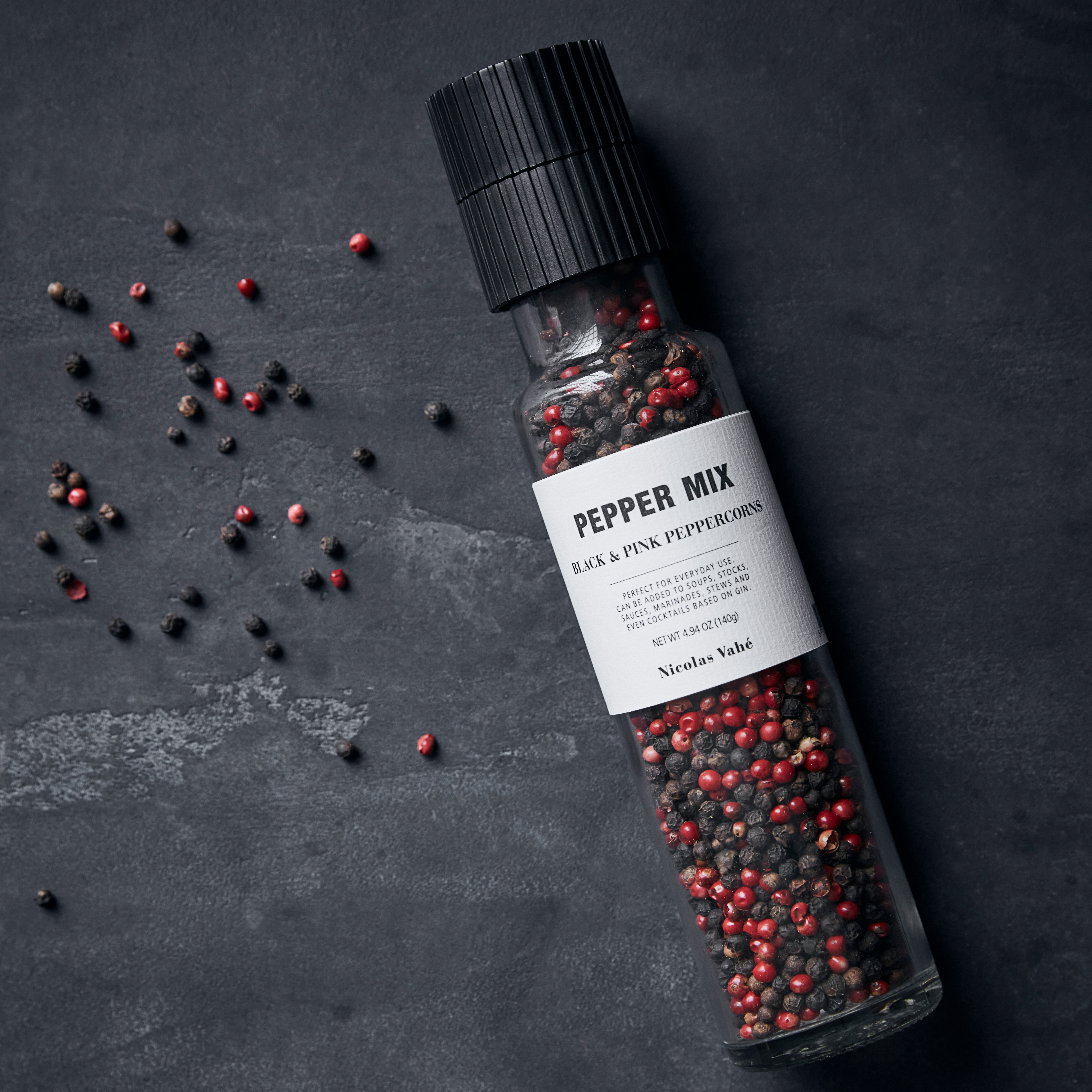 A Nicolas Vahé product provides an unusual experience when it comes to ingredients, packaging and flavor combinations. A surprising taste discovery, combining ingredients in an original and unprecedented way.
Ever since 2005, Nicolas Vahé's mission is to develop delicious products combining the highest quality ingredients, believing that it should be easy to eat tasty and healthy food every day. All food is sourced in Europe from the best local ingredients.
All items are developed in-house from its headquarters in Denmark, directly for kitchens around the world.