Nicolas Vahé • NV
Aceto Balsamico Di Modena PGI
Concentrated grape must, wine vinegar (contains sulphites).
An aromatic Italian vinegar which is made of concentrated must of grapes.
This vinegar has a thicker consistency and a sweeter taste than other vinegars.
The Balsamico vinegar is perfect as a salad dressing, flavour enhancer in sauces or to bowl down and use as a delicious syrup for desserts or cheese.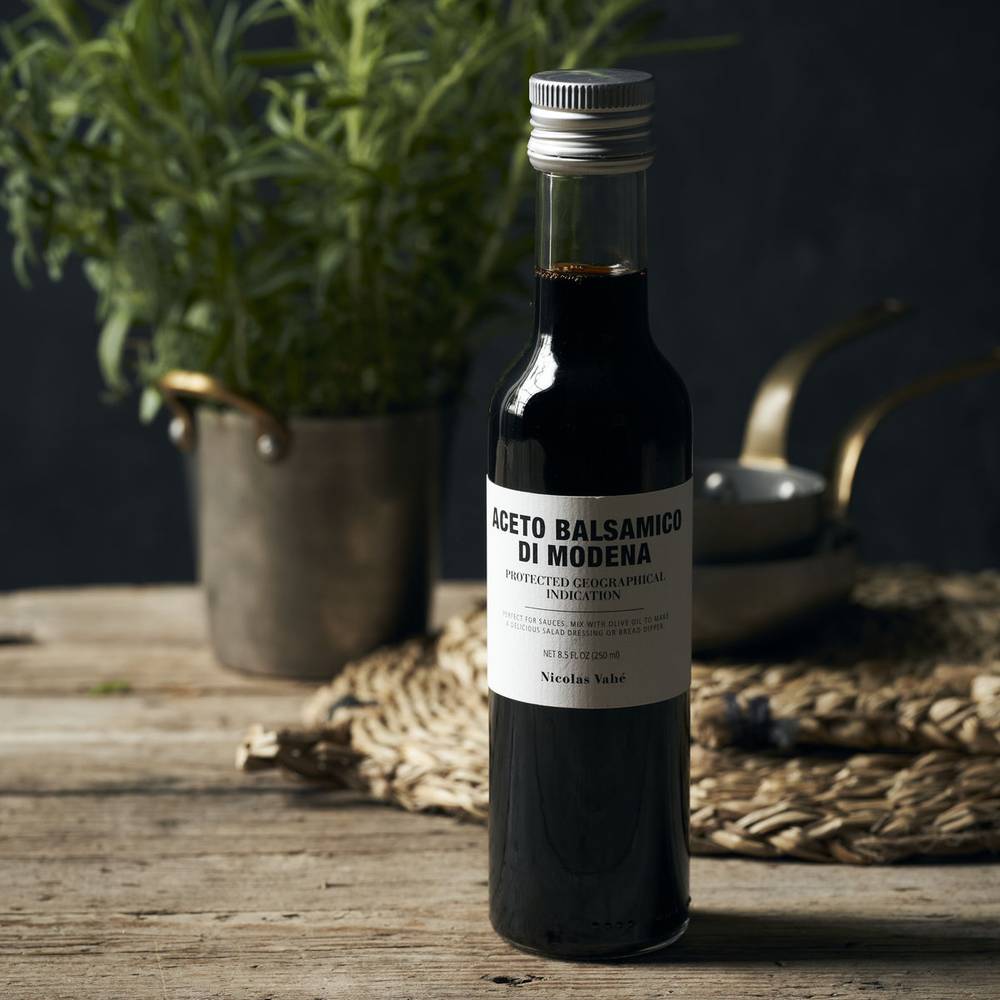 A Nicolas Vahé product provides an unusual experience when it comes to ingredients, packaging and flavor combinations. A surprising taste discovery, combining ingredients in an original and unprecedented way.
Ever since 2005, Nicolas Vahé's mission is to develop delicious products combining the highest quality ingredients, believing that it should be easy to eat tasty and healthy food every day. All food is sourced in Europe from the best local ingredients.
All items are developed in-house from its headquarters in Denmark, directly for kitchens around the world.