Umbra • JOEY
Liquid detergent dispenser
Temporarily unavailable
Please leave your email if you wish to be notified when this item is available for order again.
The sleek and modern-looking design of Joey Soap Pump will be a great addition to any countertop either in the kitchen or bathroom. Joey's built-in caddy keeps kitchen essentials like a scrubby (included) neatly organized, while at the same time offering easy single-handed pump operation due to its sturdy and heavy ceramic material.
Joey is loved for its versatility as its built-in caddy offers neat storage space for your bathroom essentials such as hair elastics, bobby pins, hair clips or dental floss – it's great for all the little essentials cluttering up your countertop that make it so much more annoying to clean. It has a generous fill capacity of 591 ml.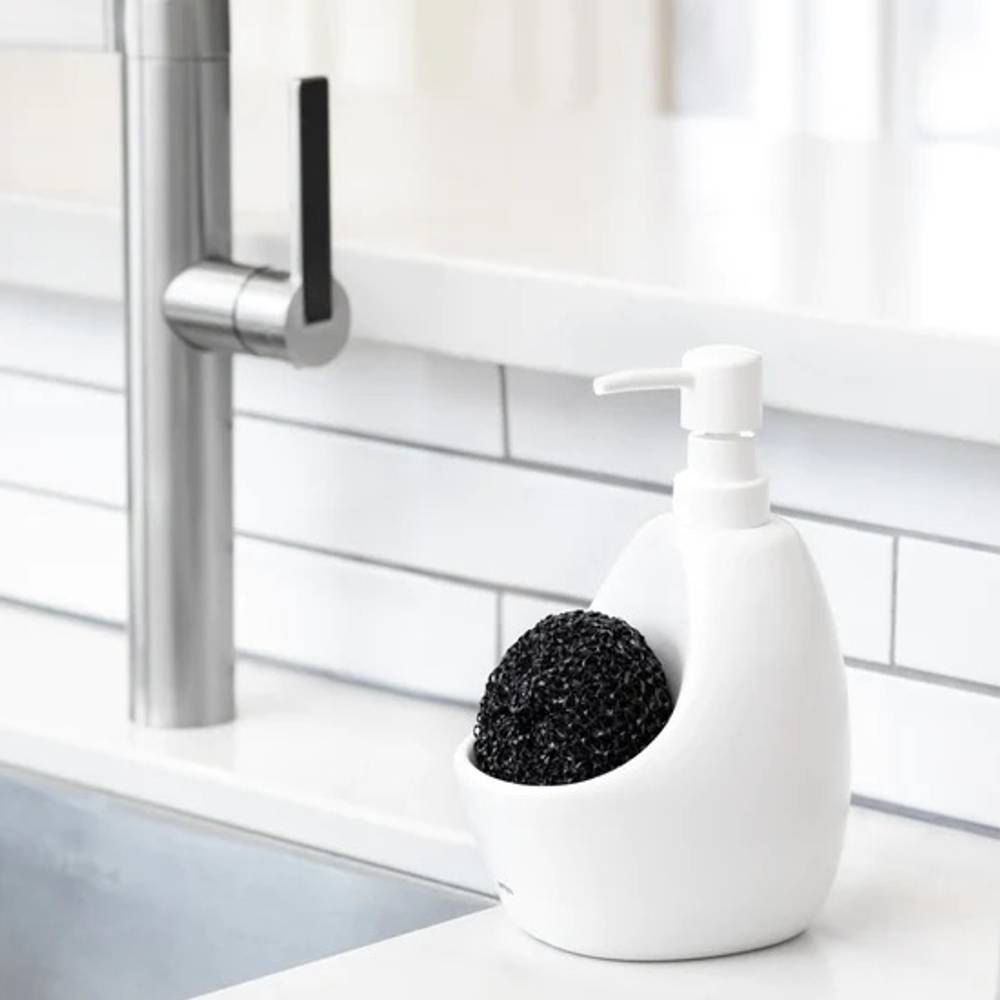 The Umbra story started in 1979 with the launch of a single window shade. Co-founders Les Mandelbaum and Paul Rowan recognized that there was a need to create modern designs that would be accessible in both price and attitude.
Based in Toronto, Canada, Umbra (Latin for "shade"), has become a global leader in product design and currently distributes in over 120 countries across the world with offices in Europe, Canada, the United States, Brazil, and China.
Umbra was born out of passion for original design and the desire to create products for every home. At Umbra, its team of international designers brings thought and creativity into everyday items. Driven by innovation, they pull inspiration from the global marketplace, in order to push boundaries in its approach to original design.