Item unavailable Online
For more information, contact our stores or send an email to sav@areastore.com
Tub Dish Rack pops with its versatility and straight-forwardness.
With easy-grip handles, self-draining spout and built-in utensil holder, it holds various dish sizes and can sit in, or out, of the sink.
Tub is an easy to use, easy to clean, all-in-one dish drying kitchen solution that you're going to love. Tub is easily transferred while fully-loaded from sink to counter and back again.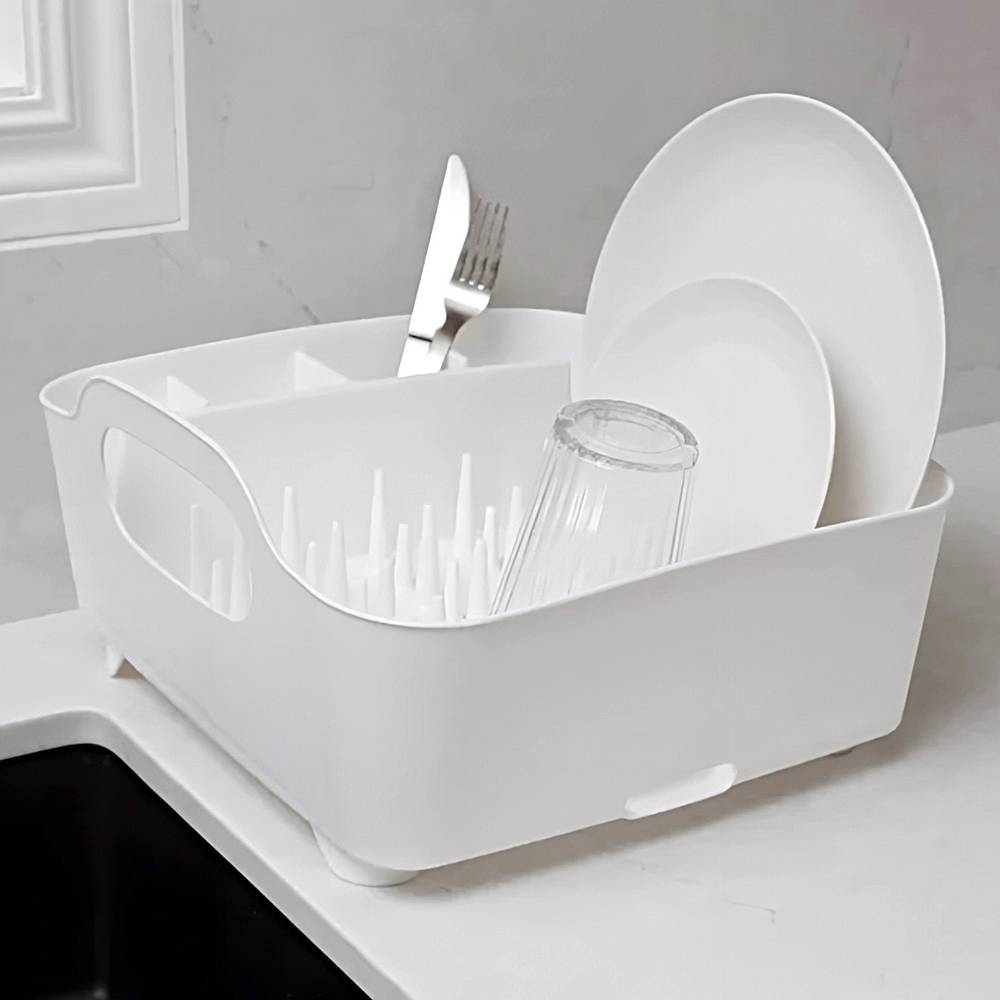 The Umbra story started in 1979 with the launch of a single window shade. Co-founders Les Mandelbaum and Paul Rowan recognized that there was a need to create modern designs that would be accessible in both price and attitude.
Based in Toronto, Canada, Umbra (Latin for "shade"), has become a global leader in product design and currently distributes in over 120 countries across the world with offices in Europe, Canada, the United States, Brazil, and China.
Umbra was born out of passion for original design and the desire to create products for every home. At Umbra, its team of international designers brings thought and creativity into everyday items. Driven by innovation, they pull inspiration from the global marketplace, in order to push boundaries in its approach to original design.