Wedgwood • INTAGLIO
Plate 23cm
Fine Bone China. Dishwasher and microwave safe.
Contemporary meets classical with the Intaglio pattern, which combines the embossed textures so popular during the Georgian era with a clean, white glaze finish that is unmistakably modern.
Beautiful white, fine bone china embossed with patterns inspired by knurling and engine turning - results in a aesthetically delightful, tactile finish.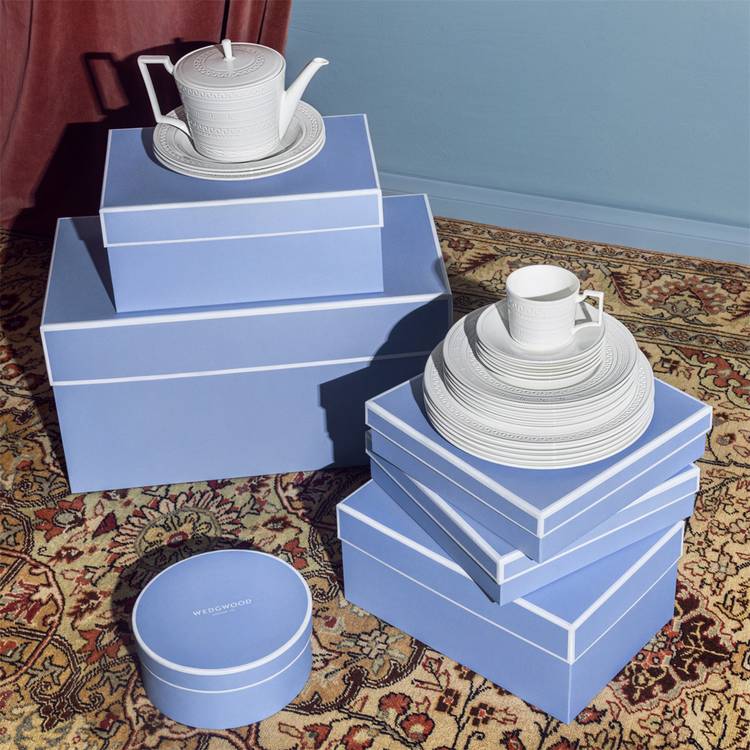 Over 250 years of history make Wedgwood one of Britain's most iconic brands. A favored supplier to several Royal Houses, Heads of State and celebrities, Wedgwood has the knowledge, design and experienced craftsmen who create some of the most stunning and exquisite tableware in the world.
Wedgwood's relationship with the British Royal Household began with Queen Carlota, renowned patron of the arts and music, who after commissioning a cream-colored earthenware service was so pleased that she allowed Josiah Wedgwood to call himself a supplier to the Royal Household, at the same time obtaining permission to christen this type of ceramic as "Queen's Ware". A few years later it was the Empress of Russia Catherine the Great who commissioned an extraordinary service of 952 hand-painted pieces, now on display in the Hermitage Museum in St Petersburg.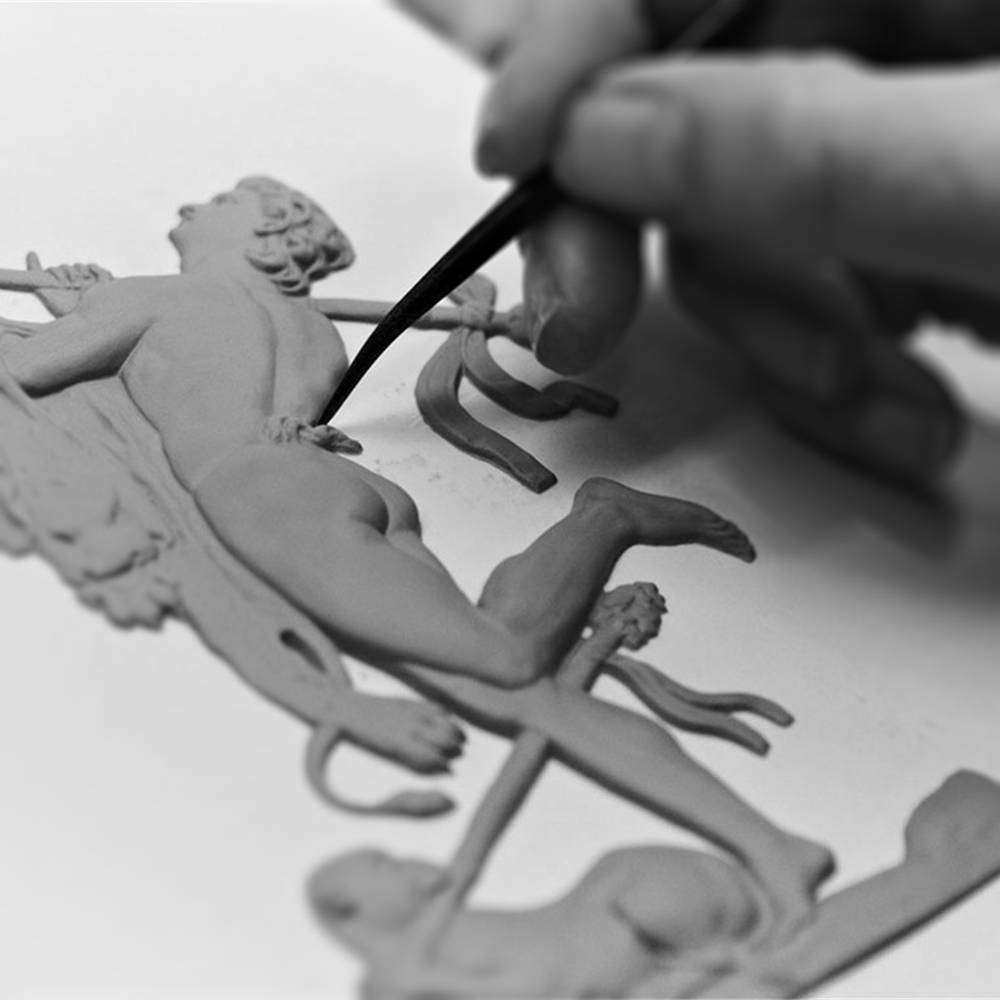 Today, Wedgwood services can be found not only on the tables of the British Royal Family, but also in the Vatican, the Kremlin, or the White House, to name but a few.
Throughout its history, Wedgwood has collaborated with the best artists and craftsmen of different periods, bringing that tradition to the present day.