100% linen. Filling 60% feathers, 10% down and 30% polyester. Made in Belgium.
An ode to linen.
The indisputable nobility and timelessness of linen comes not only from the natural beauty of its fibres, but also from its excellent physical properties of resistance, durability and thermal comfort, featuring a unique texture, with characteristic unevenness.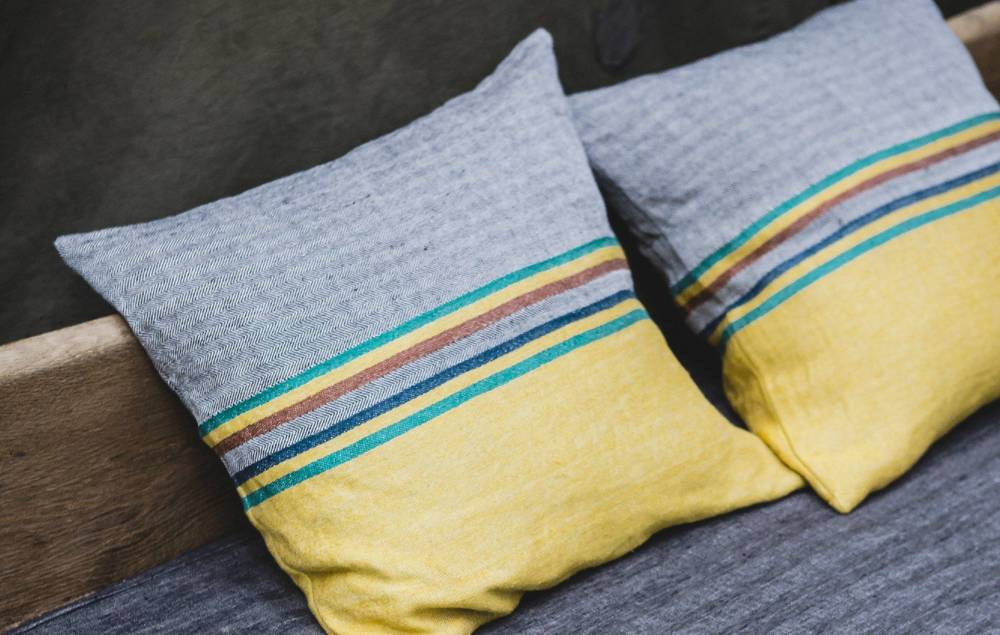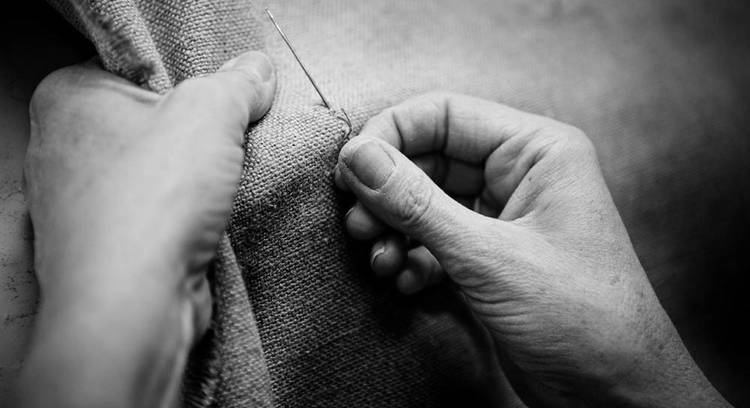 Libeco has been passionate about linen since the XIX century.
Libeert & Compagnie, established in 1858, sold linen to traders from all over the world, who came to buy the much sought-after Flemish flax. Around the same time, Flanders joined the Industrial Revolution. The first mechanical, steam-powered weaving mills popped up in the countryside and around the turn of the century, Libeco built its own weaving mill in Meulebeke. The factory still operates at this same site today, more than 150 years later. Meanwhile, the fifth generation of the Libeert family is still managing the company. Together with some 200 workers, they continue to weave their own story.
All of Libeco's linen is woven in Belgium. The fabric is inspected yard by yard and mended by hand where necessary. It is Libeco's mission to work with flax farmers, spinners and finishers to create the highest possible added value with the smallest possible ecological footprint. The most sustainable methods are always chosen out of respect for the raw material.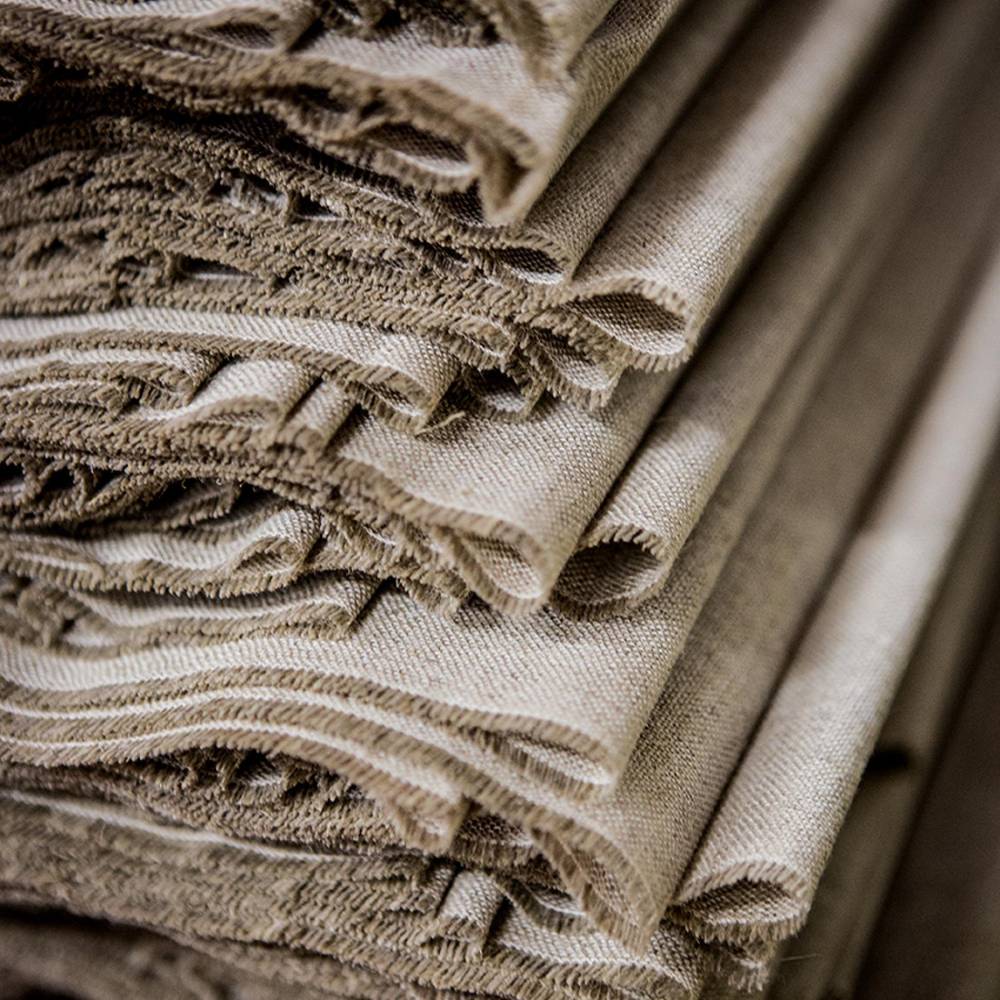 Over the last few years, Libeco has again made significant steps by becoming a CO2 neutral company and by launching a 100% organic linen collection.
Belgian Linen is an internationally registered label which guarantees that linen is woven in Belgium and consists of European flax fibers. Only six weavers in the world may use this label. All Libeco Home products carry the Belgian Linen label.
Masters of Linen is the internationally registered label guarantees that linen is made entirely in Europe, from flax to fabric. Only 19 European weavers meet the stringent conditions. This label is supervised by the European Confederation of Linen and Hemp (CELC) and is awarded annually after an audit.