Tom Dixon • MELT LED
Suspension lamp
Polycarbonate diffuser with smoke finish. Designed by Tom Dixon, in 2014. LED 6W, included. Energy efficiency class A++.

The entire Tom Dixon collection can be ordered in our physical stores.
Diam. 50cm
Electric wire 250cm
The obsession of creating an imperfect, organic and naturalistic lighting object.
Evocative of molten glass, the interior of a melting glacier, or images of deep space.
A collaboration with FRONT – a Swedish design collective. Made in Germany using a high tech manufacturing technique to achieve the perfect melted orb.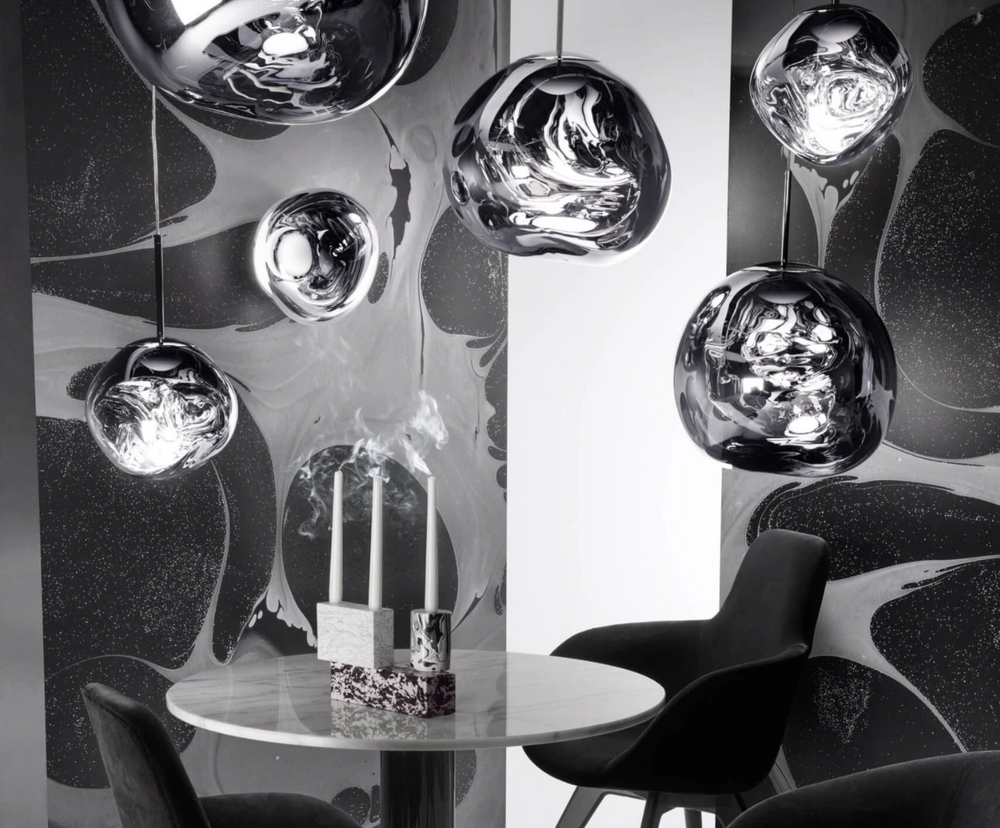 Tom Dixon, even without a formal education, is definitely one of the most important names in British design.
Whether as the owner of a store that sold not only emerging and experimental brand objects such as Droog and Inflate but also his own production, or later as Head of the Design Department and later Creative Director of Habitat, Tom Dixon demonstrates not only a keen talent and aesthetic sense but also a strong commercial instinct, a rare mixture in the world of design, and which inevitably leads to the foundation in 2002 of the brand with its name, and which created instant classics such as the Mirror Ball and Beat Light lamps.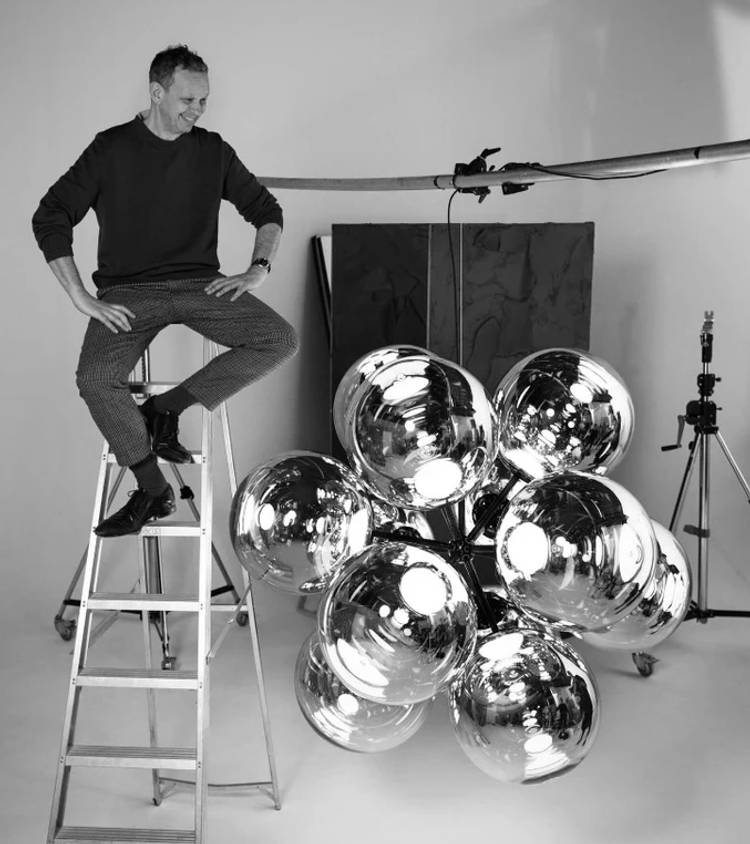 With an exclusively British soul and never forgetting its values and traditions, Tom Dixon and its Design Research Studio are committed to innovation, through the production of extraordinary objects for everyday use.
These masterfully designed and produced objects populate some of the best known hotels and restaurants, but also shops and private residences.