Stilnovo • LAMPIATTA
Table lamp
Body in glossy polycarbonate. Parabola in white painted aluminium. Base in metal and removable (for wall installation). Designed by Jonathan De Pas, Donato D'Urbino and Paolo Lomazzi. Stilnovo edition. Silver-domed 7W 2700K E27 LED bulb included. Energy efficiency class A+.

The entire Stilnovo collection can be ordered in our physical stores.
Kinematic joints. This lamp can be easily repositioned without the use of joints or mechanisms.
Indeed, the lampshade is designed to be inserted as desired in one of the four slots of the base, allowing the light to be inclined and directed as desired.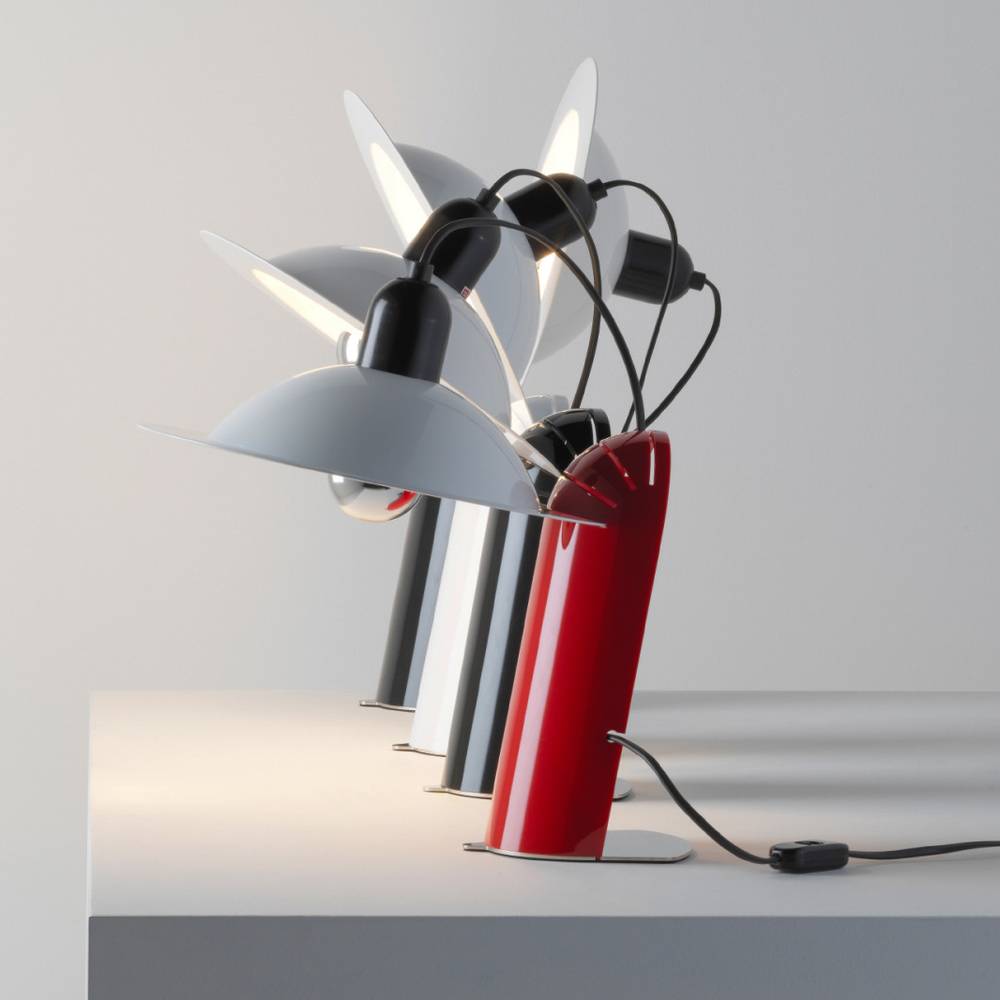 Jonathan De Pas (1932-1991), Donato D'Urbino (1935) and Paolo Lomazzi (1936) began working together in 1966. Their interests were in industrial design, interior design, exhibition design, urban planning and architecture.
As exponents of pop design, they reached the peak of their career in the 1960s, when they designed the famous "Blow", an inflatable armchair. In the 1970s they were the authors of great Italian design icons such as The Joe Sofa (1970), the Duecavalli chair (1970) and the Sciangai coat hanger (1973).
In addition to design, they also developed theoretical work with the Association for Industrial Design (ADI) the Politecnico of Milan and the IUAV of Venice. They received The Compasso d'Oro award (Milan, 1979), among numerous other awards and their work is now in the permanent collections of many museums, including the MOMA in New York, the V&A in London, the Centre Pompidou in Paris and the Milan Triennale.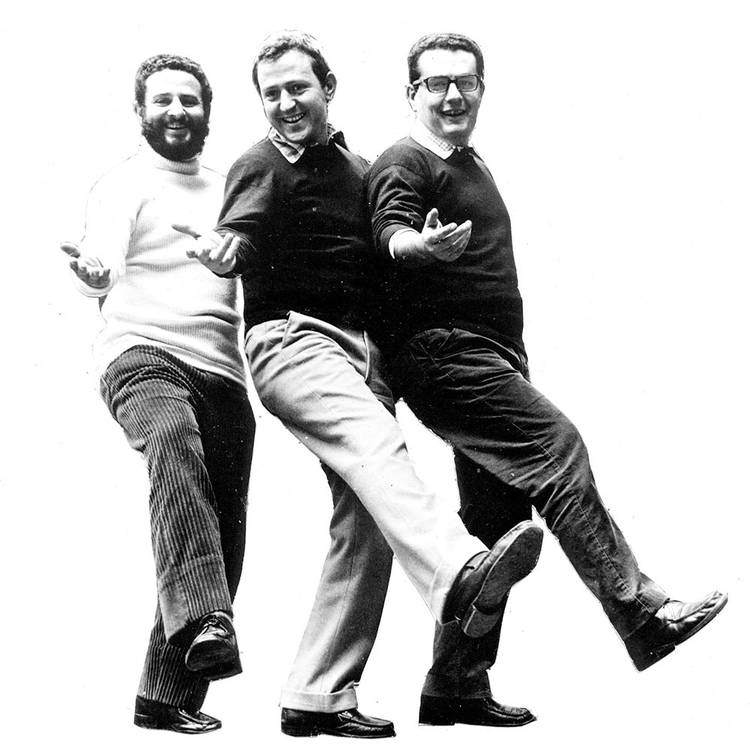 Stilnovo is a brand that, since its foundation in 1946 by Bruno Gatta, has never ceased to fascinate, earning the admiration of historians, collectors and lovers of design thanks to its iconic collections and collaborations with the masters of design from the 1900s, such as BBPR, Joe Colombo, Angelo Mangiarotti, Ettore Sottsass, Marcello Pietrantoni, Roberto Lucci, Danilo and Corrado Aroldi.
In 1988, after decades of success, confirmed by the many lights displayed in the world's most important design museums, Stilnovo went on a hiatus.
In 2019, the Linea Light Group – a global leader in LED lighting – acquires Stilnovo, with an ambitious goal: to revive one of the most important realities in the world of lighting, through a cultural process of re-issuing historical products and a coherent interpretation of its values – from the design of new collections to the renewal of the brand identity.
A legendary brand to which the most important names in design have contributed, today meets the cutting-edge technology and solidity of Linea Light Group.