Stilnovo • MINIBOX
Table lamp
Glossy painted metal box. PMMA diffuser. Designed by Gae Aulenti and Piero Castiglioni. Stilnovo edition. 1 topLED 8,5W light source. Energy efficiency class F.

The entire Stilnovo collection can be ordered in our physical stores.
W.19,5 x H.18,8 x D.10,3cm
Somewhat reminiscent of a miner's lamp, developed in the 1980s from the combined ingenuity of two great maestros, the Minibox is one of the first examples of lighting and engineering research of its time.
The table-top Minibox is comprised of a metal body, a comfortable handle and an irreverent luminous eye. The magnetic attachment of the head allows the light to be directed, rendering it suitable for any location, even the most unexpected.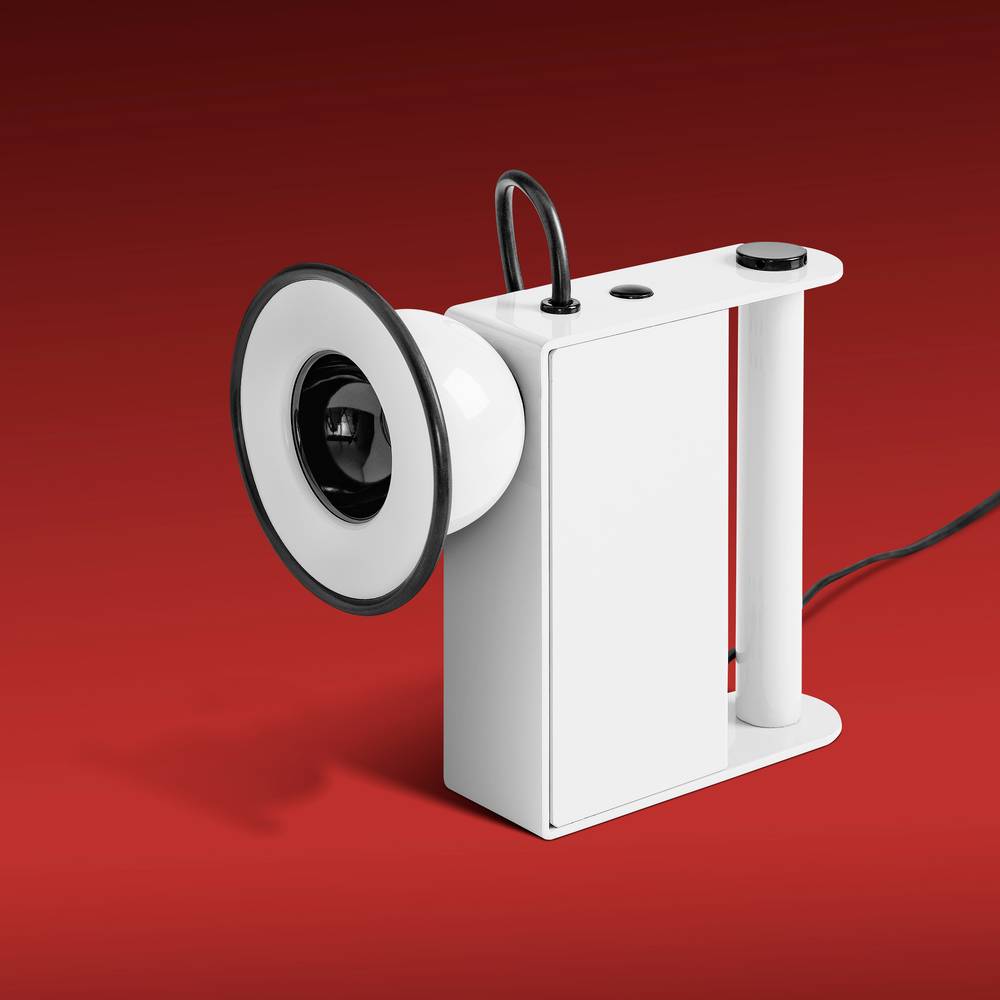 Gae Aulenti (1927-2012) is one of the few women architects involved in the important Italian post-war art movement, with a prolific portfolio comprising over 200 built works. Working in various fields, whether in architecture, exhibition and interior design, or scenography, from the beginning of her career her desire to unite the multiple aspects of the architectural discipline was always notable. Her numerous industrial design products were created to complement her architectural projects.
Piero Castiglioni (1944) began his career in the 1970s, working with his father Livio, specializing in the development of new lighting systems and luminaires and lighting projects for important museums, historic city centers, new urban developments, monuments, parks and gardens. Known as the "architect of light", he defines himself as an "electrician", thanks to his unique design process that combines experimentation and research with manufacturing.
These two architects teamed up on several projects throughout their professional lives, uniting Aulenti's unique aesthetic and functional vision with Castiglioni's exceptional technical expertise.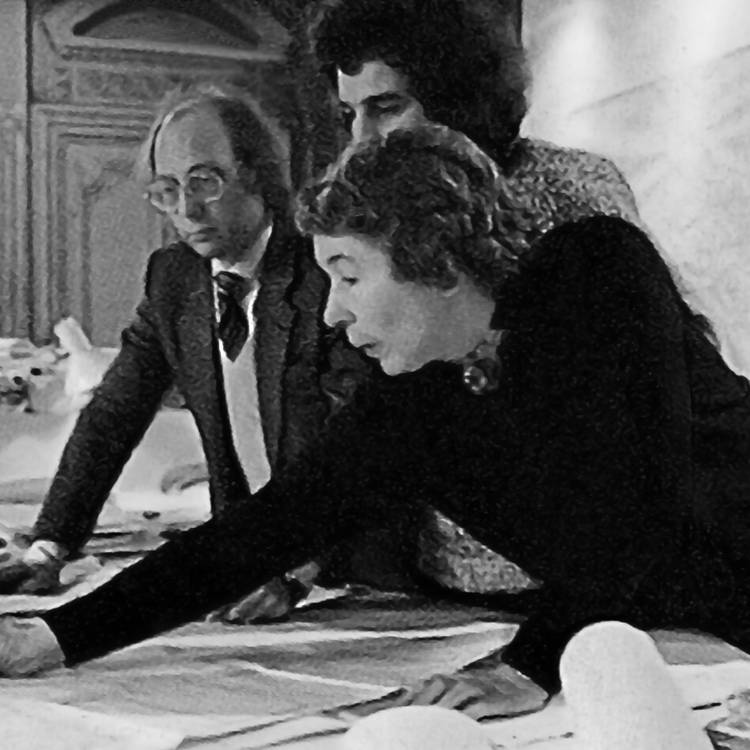 Stilnovo is a brand that, since its foundation in 1946 by Bruno Gatta, has never ceased to fascinate, earning the admiration of historians, collectors and lovers of design thanks to its iconic collections and collaborations with the masters of design from the 1900s, such as BBPR, Joe Colombo, Angelo Mangiarotti, Ettore Sottsass, Marcello Pietrantoni, Roberto Lucci, Danilo and Corrado Aroldi.
In 1988, after decades of success, confirmed by the many lights displayed in the world's most important design museums, Stilnovo went on a hiatus.
In 2019, the Linea Light Group – a global leader in LED lighting – acquires Stilnovo, with an ambitious goal: to revive one of the most important realities in the world of lighting, through a cultural process of re-issuing historical products and a coherent interpretation of its values – from the design of new collections to the renewal of the brand identity.
A legendary brand to which the most important names in design have contributed, today meets the cutting-edge technology and solidity of Linea Light Group.