Sambonet • PENELOPE
Decorative bowl
Stainless steel. Resin spheres. Made in Italy.
Item unavailable Online
For more information, contact our stores or send an email to sav@areastore.com
Penelope collection rediscovers and reinterprets the grace, design philosophy and positive vibes typical of Italian objects and architecture of the 1950s.
Objects inspired by the character and personality of an imaginary female figure that is decisive yet gentle at the same time, modern and emancipated yet sophisticated in beauty and carriage, like an old-fashioned mannequin.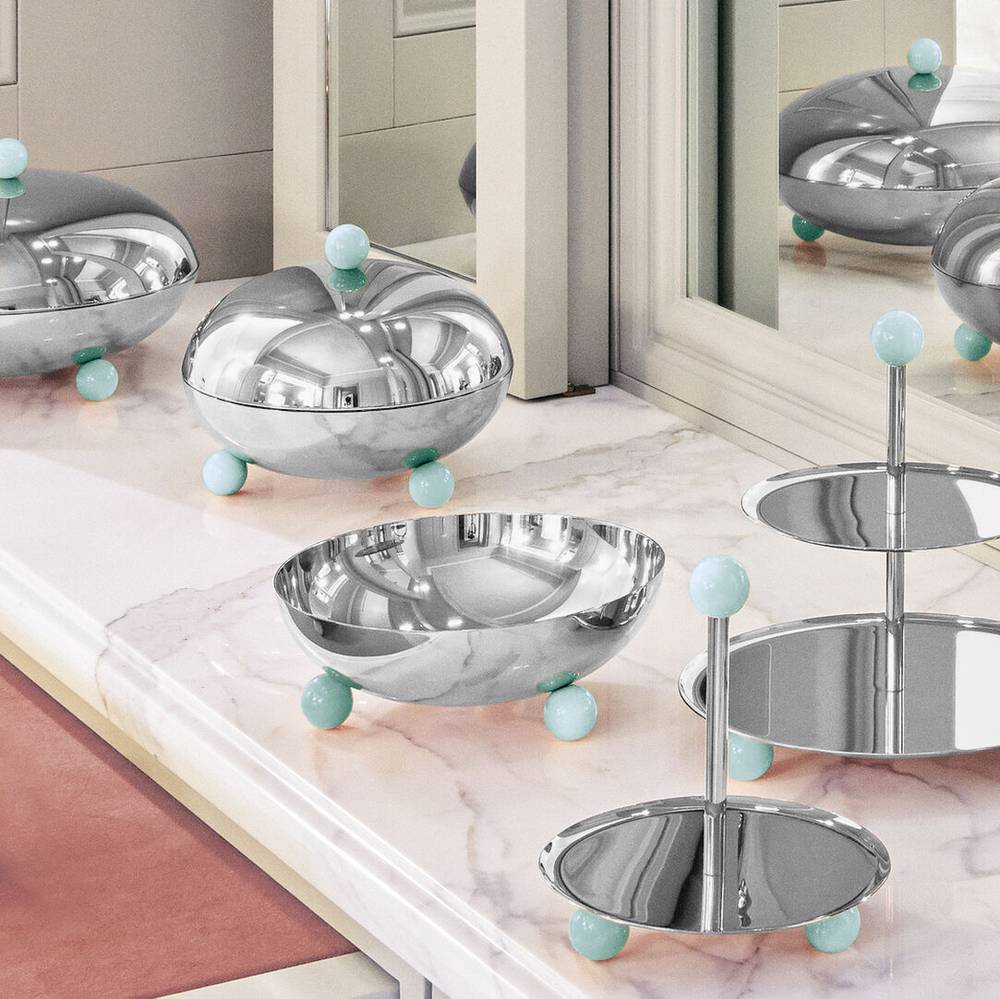 In 1856, Giuseppe Sambonet, the son of a nobleman from Vercelli and a Fine Arts graduate, obtained the patent of Master Goldsmith and set up the company Giuseppe Sambonet, depositing the punch with the initials 'GS' at the Turin mint. At the beginning of the 20th century, the company he founded was official supplier to many noble families, including the Duchess of Genoa and the Count of Turin.
In 1932 Sambonet, the first in Italy, set up an industrial-scale production plant capable of both solid and galvanic silverware production. In 1938, it developed an innovative process for the production of stainless steel cutlery, fine-tuning the technique for silverplating. In 1947 it started the production of stainless steel knives and blades with his own technology.
Made with distinguished artisan care, quality of materials, latest generation production techniques and secrets passed down from the company's silversmith tradition, today Sambonet's collections represent the perfect combination of Italian excellence, craftsmanship and good taste.