Jonathan Adler • PLEAT
Vase H.25,4cm
High-fired black and white porcelain relief with a glazed finish, glazed interior. Designed by Jonathan Adler.
Inspired by the clean geometry of Wiener Werkstätte design, the porcelain Pleat vases feature angular silhouettes decorated in alternating panels of black and white. With a nod to Japanese architecture and a dash of Op Art grooviness, this vase is eye-catching from every angle.
Rough, smooth, glossy or mottled, each piece of Jonathan Adler's pottery still starts its journey in his Soho pottery studio where he and his team sculpt the original model in clay.
Jonathan Adler is without a doubt one of the most recognisable names in interior design today. His unique philosophy aims to distribute happiness and luxury in equal measure. Inventor of "Happy Chic", his projects are maximalist, exuberant, colourful and with a keen sense of humour, which are fundamental characteristics of his style.
It was through pottery that Jonathan Adler distinguished himself, seizing it as an ideal form of individual expression, drawing inspiration from pop culture, modernism and art. His first collection was immediately bought by the well-known department store Barneys in New York, and the urgent need to increase production leads him to Peru, through the non-profit organisation "Aid to Artisans", where he finds not only a team of experienced artisans who multiply their work, but also a new source of inspiration.
The first of his shops opened in 1998 in Soho, New York, and two years later he launched his first interior design collection. In 2004 he took over the decoration of the Parker Hotel in Palm Springs, a milestone in his career, where he established his "Happy Chic" concept.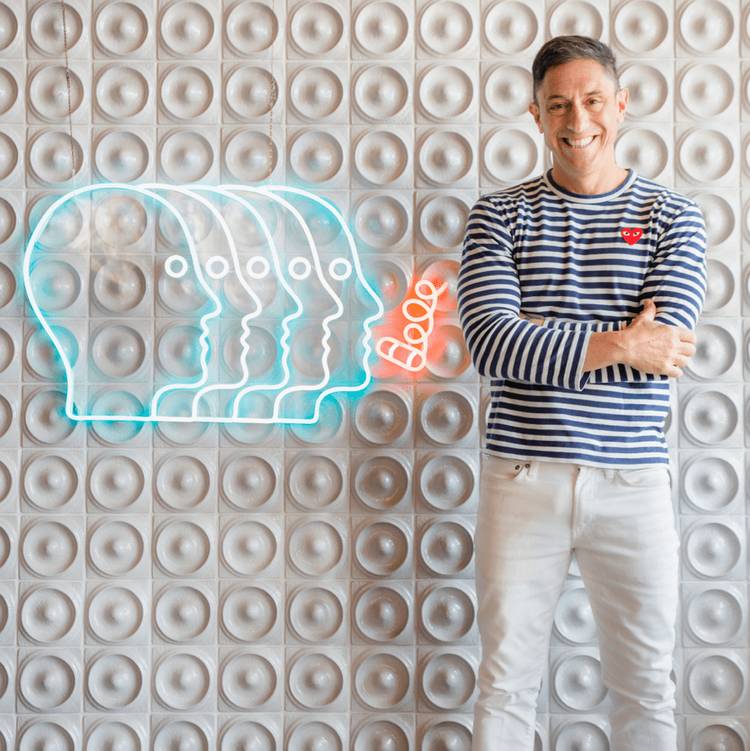 Jonathan Adler's increasingly complete universe encompasses not only the already iconic ceramic pieces but also textiles, fragrances and furniture.
His design company has retail locations worldwide, a thriving e-commerce site, a full slate of residential and commercial projects, and a global wholesale business.
Jonathan Adler strives to create luxe and livable interiors that are seriously designed, but don't take themselves too seriously.