Printworks • METALLIC
Set of 12 pencils
56% FSC certified linden wood, 44% metallic color lead.
These 3.0 mm metallic pencils are made out of high-quality linden wood and carefully selected to suit all colouring enthusiasts and self-made artists.
Its soft and extra thick core creates the perfect drawings and increases the pens life. This coloring set includes all 12 metallic colors and can also be used for writing in Printworks photo albums.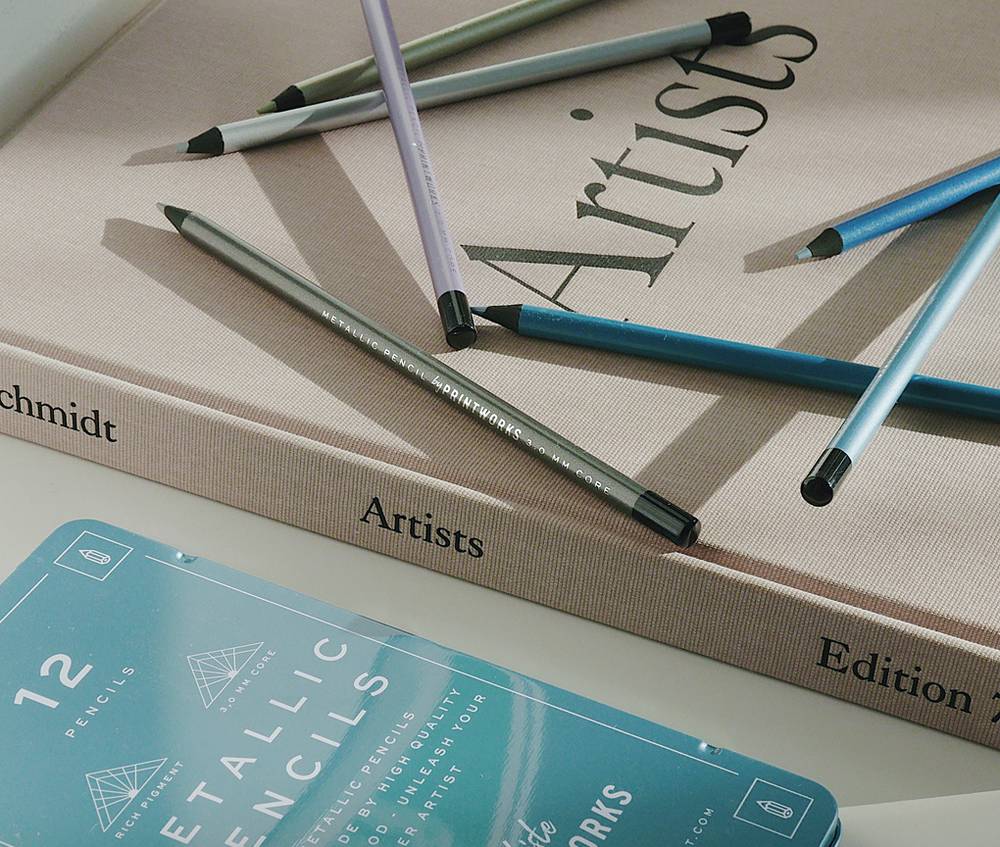 Printworks was founded in Sweden with the simple ambition of creating functional everyday products with a new aesthetic twist to make them better suited for our modern life.
People of this time are striving to bring individuality and authenticity into their homes. Printworks thoughtful choice of colors, material, and typography make their products relevant for this new way of living.
Its goal is that functional products such as board games, photo albums, puzzles, etc. – objects which have previously been hidden away when not in use – should be so aesthetically pleasing that people want to have them out in their home all the time. Even when a Printworks product is not used, it can remain on display in and add a special touch to any interior.
The nostalgia of solving a puzzle together with the spouse, play a classic board game with the kids or gather around one of Printworks's popular culture memory games as an after-dinner activity with friends.