Paul Smith • Bookworm
Diffuser refill
Alcohol-free diffusing liquid, 6 diffusing reeds.
Item unavailable Online
For more information, contact our stores or send an email to sav@areastore.com
Introducing the first ever home fragrance collection by Paul Smith. Designed to be reused, each two-tone vessel is filled with a scent that recalls some of Paul's most cherished memories.
Formulated with raw natural ingredients, sourced from around the globe from some of the world's finest suppliers, they are layered, complex and enticing scents created when Paul enlisted the help of some exceptionally talented perfumiers.
"The journey I've been on to create the fragrances for my first ever candle and diffuser collection has been a fascinating one, guided by some incredible perfumiers," explains Paul. "It gave me the chance to reflect on some of my favourite memories, moments and places in a new way."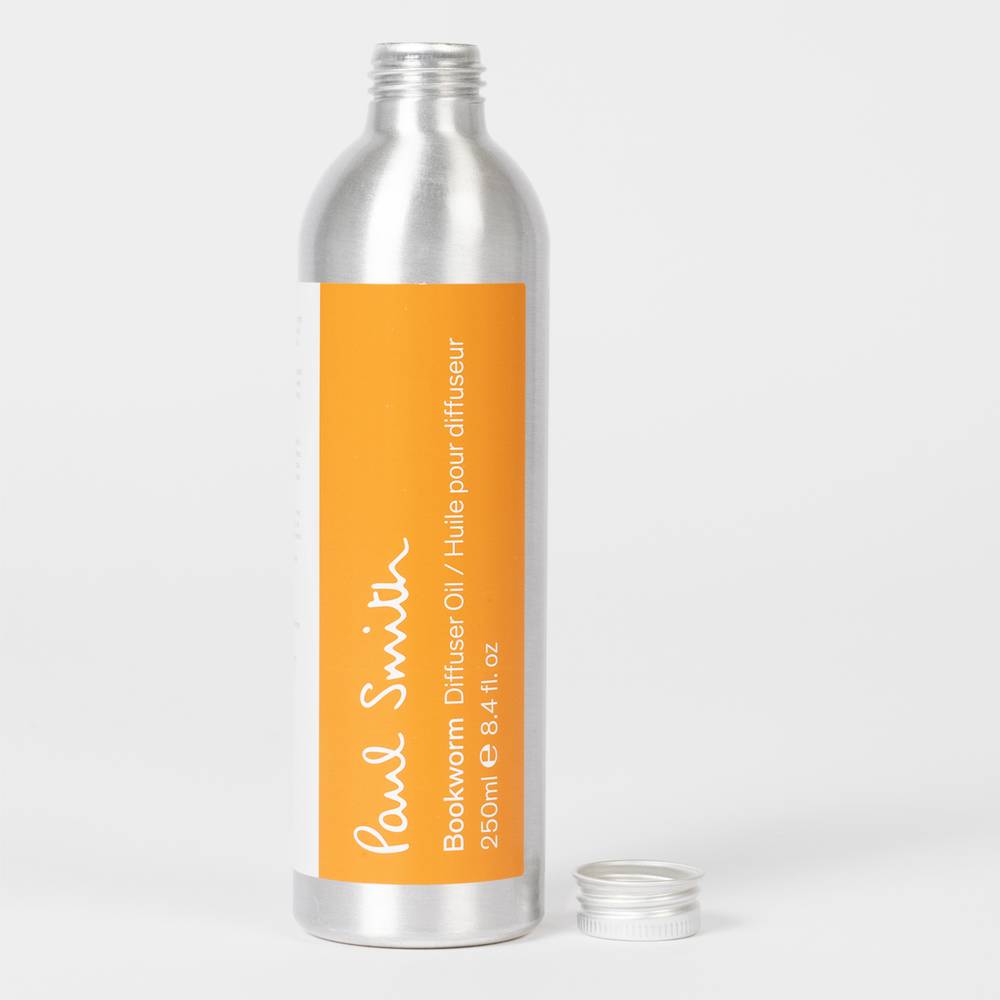 A memory of the endless stacks of books in Paul Smith's office. Smells like reams of paper and parchment, library shelves and warming amber.
The starting point for Bookworm was Paul's Covent Garden office, which is filled with endless shelves of books, stacks of magazines and precariously balanced piles of records. The fragrance of a personal library, a crackling fire in a wood-panelled room with a comfy leather sofa.
Notes: Jamaican pimento berry, grapefruit and cedarwood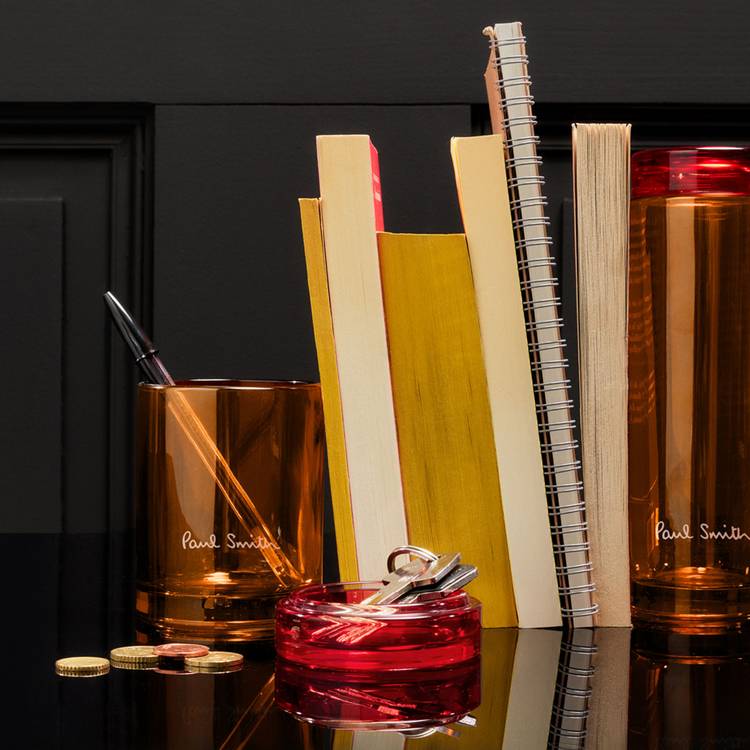 Sir Paul Smith is the designer, master shopkeeper and majority shareholder of Paul Smith. Paul's saying, that 'you can find inspiration in everything', remains the guiding principle of the company. Paul Smith designs are eclectic, with references drawn from art, music, and everyday life.
Paul Smith is Britain's leading independent design company, championing positivity, curiosity and creativity. These qualities underpin every Paul Smith design, whether it's a shirt, a shop or a special collaboration.
A British company with a global outlook; what began as a small, 3 x 3 metre shop in Nottingham, England, has grown to 130 shops and counting around the world, with locations in over 60 countries.