Studio Roof • Fungus Beetle
Wall art H.16cm
Made of recycled cardboard and printed with vegetable inks. 3D object to build, comes flatpacked.
A flatpack that becomes a sculptural representation of a colourful beetle.
There are more than 400,000 species of beetles, including some extraordinarily attractive specimens of countless shapes and sizes whose exoskeletons show myriads of colours. Beetles have always fascinated humans and have been the subject of study, collection and artistic representation.
Made of recycled cardboard and printed with vegetable inks so as not to harm the environment.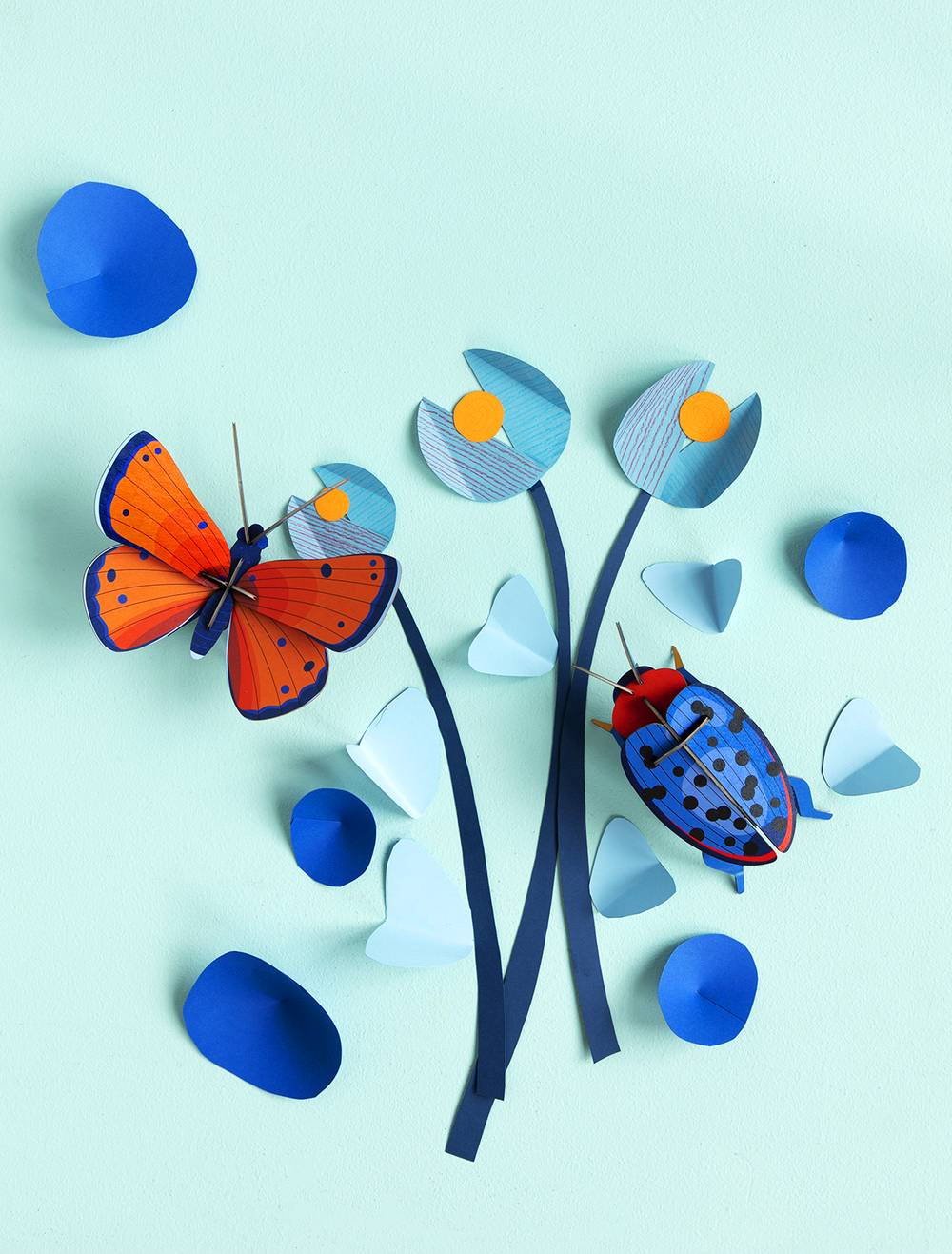 Studio ROOF was founded in 2005 by husband and wife team Romy Boesveldt and Ilya Yashkin. Parents of three kids, the creative and colourful outcomes between them and their children originated their first products. That reaffirmed Studio ROOF's belief that imagination and playfulness are not only connected to childhood but are a key element that pervades every aspect of life, at all ages.
The starting point is paper, a material with infinite possibilities. Through the filter of imagination, a world unfolds in cardboard products – masks, birds, insects, cities, sea animals, earth creatures and many more. These tell stories about the beauty that lies in nature, fantasy, art and people.