Alexander McQueen • Savage Bloom
Scented candle
Mouth blown glass and brass alloy lid, galvanized with real gold.
Specially developed blend of mineral and natural waxes.
Burning time: 50 hours
Item unavailable Online
For more information, contact our stores or send an email to sav@areastore.com
Alexander McQueen launches an extraordinary home fragrance collection, available at Area as part of a restricted selection of 25 shops worldwide.
With three scented candles, the collection is derived by the juxtaposition between darkness and light, tradition and modernity and power and vulnerability central to McQueen name. The peculiar silhouette of the egg-shaped candles is inspired by a purse first seen in Autumn/Winter 2008 runway, as well as the cage headpieces from the Autumn/Winter 2013 collection.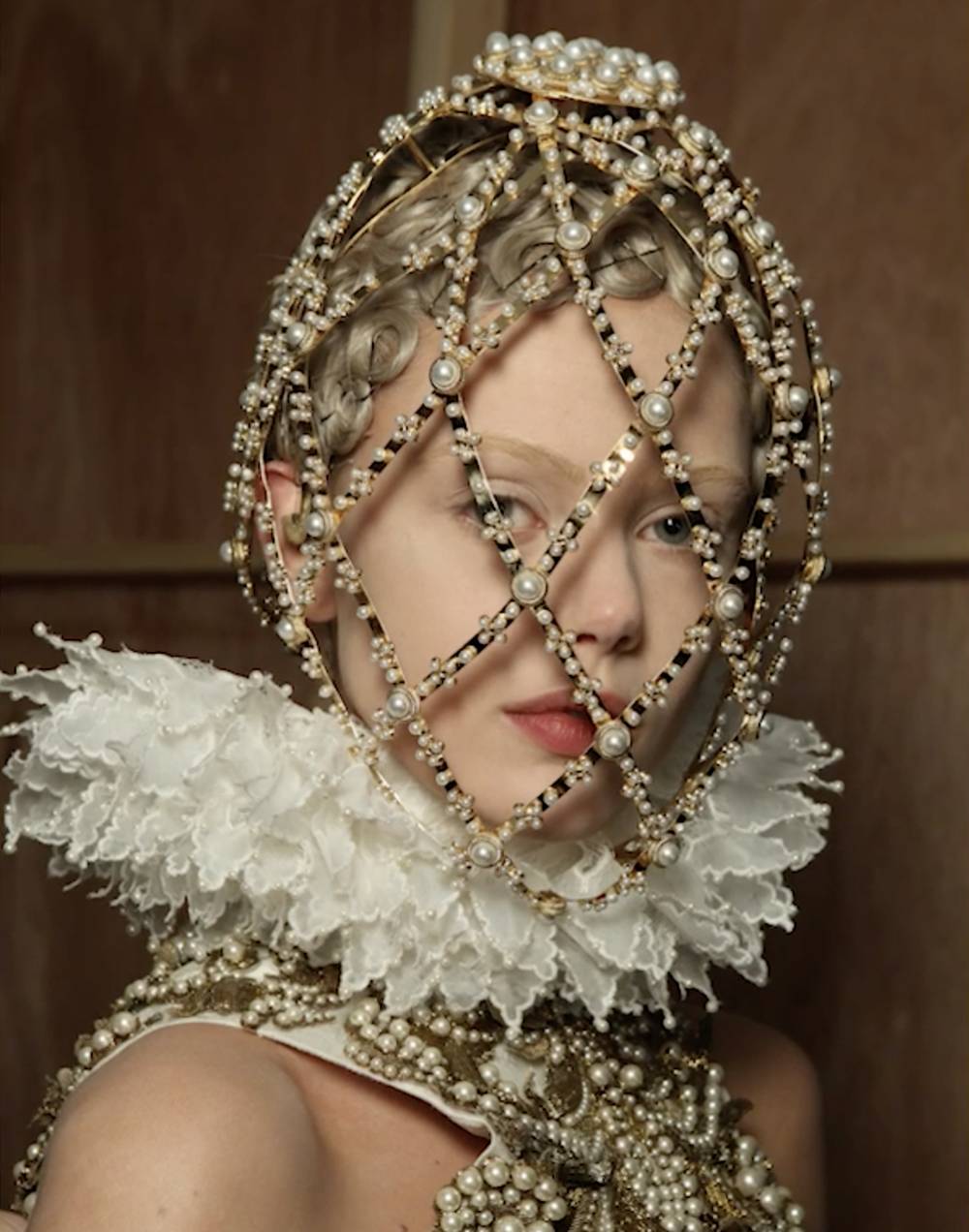 It is formed in black glass blown by artisans in Poland with a lid crafted in Italy by the same expert artisans that make McQueen jewellery collections. A unique blend of synthetic wax and rapeseed oil achieves the best fragrance throw and excellent burn performance.
Keeping sustainability at the heart of its strategy, poplar wood from FSC accredited sources is used for the etched wooden crate and a mycelium insert fully envelopes the egg-shaped vessel in a velvety cocoon. Grown in a custom-made mould, in dark, damp conditions, this surprising, natural and sustainable material results in a beautiful piece of packaging. The wooden crates are wrapped with a FSC certified paper outer sleeve, featuring a motif from the Autumn/Winter 2021 Anemones collection.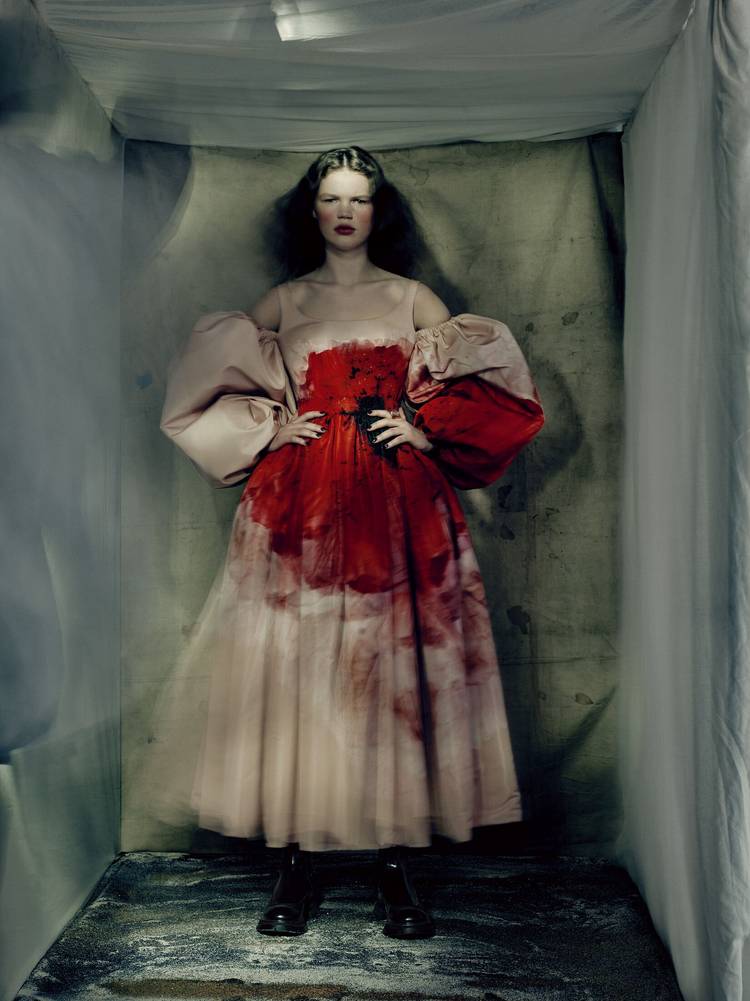 The perfumer Celine Barrel created Savage Bloom with a desire to create a dramatic statement fragrance, powerful yet graceful, taking the eternal dialectic between Lightness and Darkness from the brand's universe.
A candle to empower a room, much like McQueen creations empower women who wears them.
With its tuberose and oud facets, the scent expresses an exotic and untamed olfactive vision representing the beauty and savagery of the natural world.
Top notes: cardamom oil, safran
Heart notes: tuberose accord, Ciste Absolue
Base notes: cashmeran, oud accord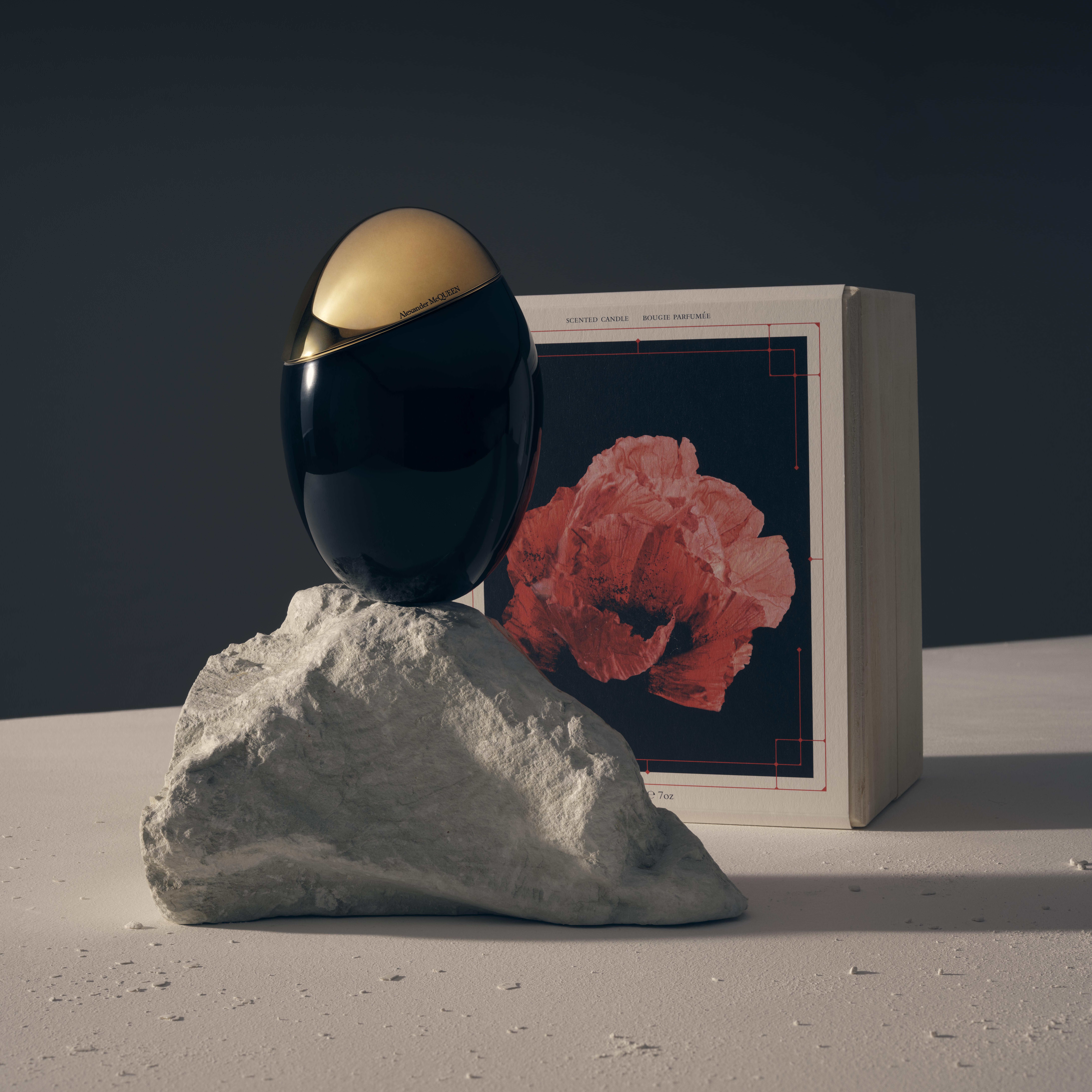 Alexander McQueen is a British luxury fashion house representing the power of individuality, subversive strength and defiant elegance. At the heart of this name is an eternal juxtaposition between power and vulnerability, romance and rebellion.
Lee Alexander McQueen was born and grew up in East London, where the house continues to be based today, and trained as an apprentice on Savile Row before studying fashion design at Central Saint Martins. In 1992 he founded the fashion house of the same name.
Since his death in 2010, Sarah Burton, who worked alongside him for more than 14 years, has been Creative Director. Under her guidance, the stark contrast between strength and fragility, light and darkness, innovation and tradition have remained central to the handwriting of Alexander McQueen.
In 2023, Seán McGirr, who has worked for Dries Van Noten and JW Anderson, was appointed the brand's new Creative Director.
Today, the House is synonymous with modern British couture.