Paper Collective • BLURRED GIRL
Print 100x140cm (with frame)
Giclee print on mat coated Hahnemühle paper. Produced in Denmark under the Swan certification system. Black aluminium frame.
Ready to deliver in 4 to 6 weeks
This photograph appears as if it is still in motion.
Vibrating left and right, the sense of movement within this central character is heightened by the texture created through the artists use of traditional silver gelatin processes.
A rich and layered composition is formed, cultivating a graphic look of overpowering black elements, reduced details and a rough texture of exaggerated film grain.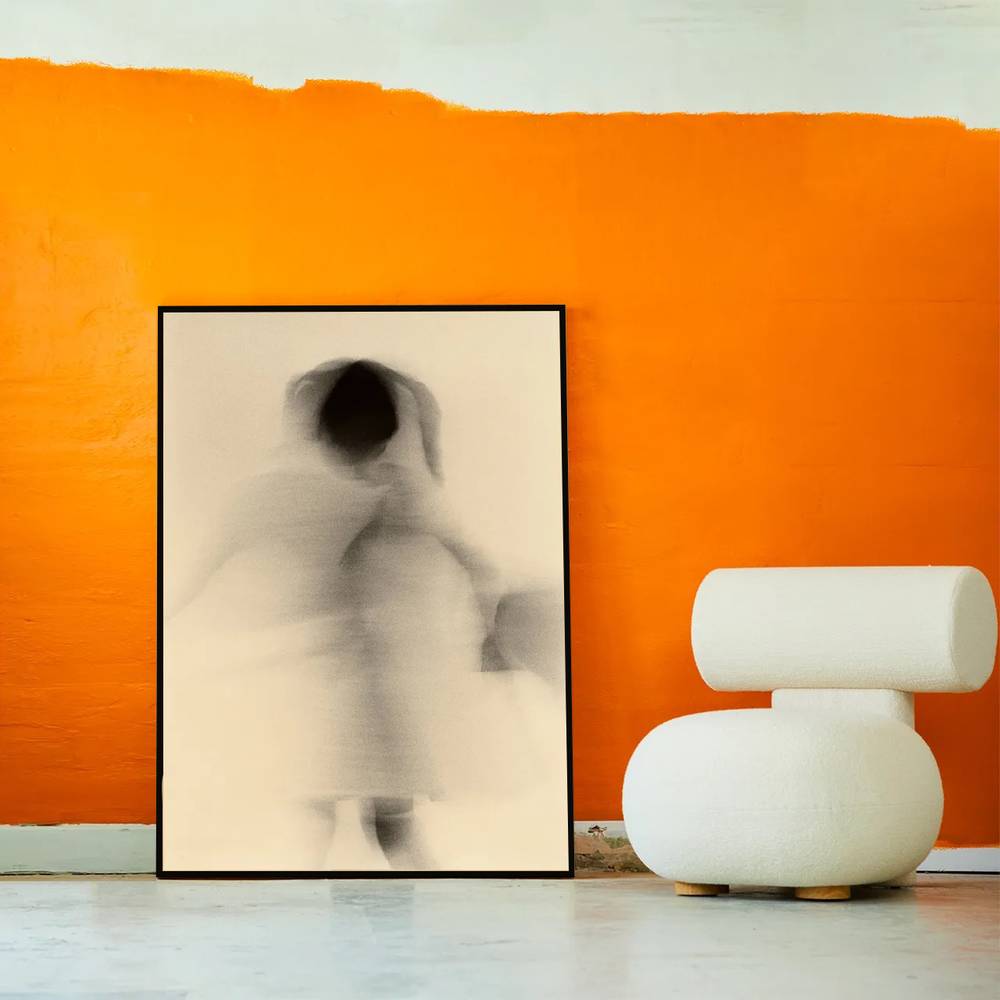 Born in Helsinki in 1978, Mikael Siirilä approaches photography as a slow-paced and reflective practice, working exclusively with black & white film and the silver gelatin process, treated analogically in the darkroom.
His visual style can be recognised by the pronounced film grain, dominating black elements and image edges as a source of mystery and meaning. The majority of his works observe themes such as absence and presence.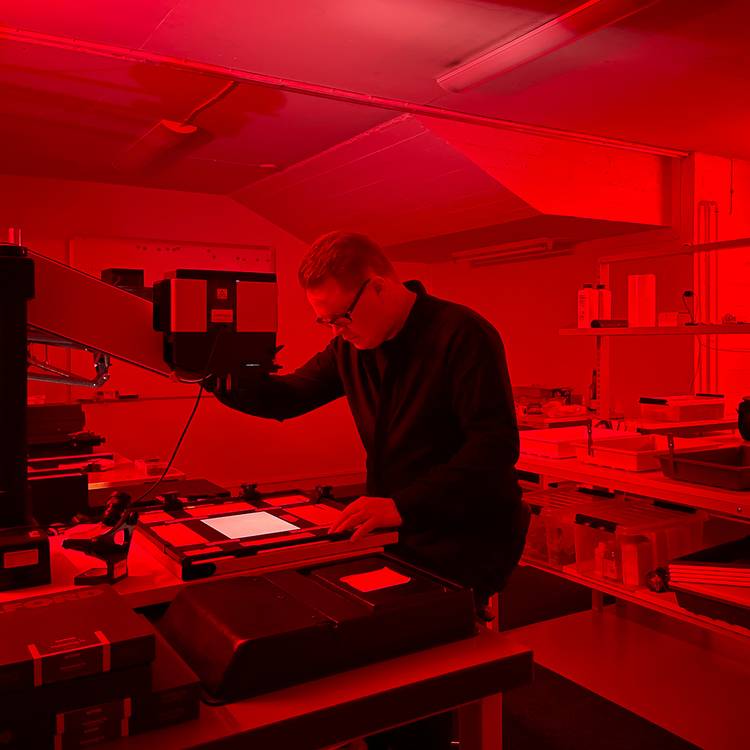 Based in Copenhagen, Paper Collective brings together designers, artists and illustrators to create limited editions of iconic and inspirational prints, becoming a leading brand in the execution of artistic prints.
With sustainability as one of its commitments, it uses only high quality materials with the FSC (Forest Management Council) mark and Nordic Swan certification, the official sustainability eco-label of the Nordic countries.