Orrefors • CIRRUS
Candlestick
Crystal glass and stainless steel. Designed by Anne Nilsson. Orrefors edition.
A candlestick with a wide base creating a distinctive identity.
The matte base, which is sandblasted on the underside, provides a soft transition to the clear neck, which refracts and reflects light.
The candlestick is available in two sizes.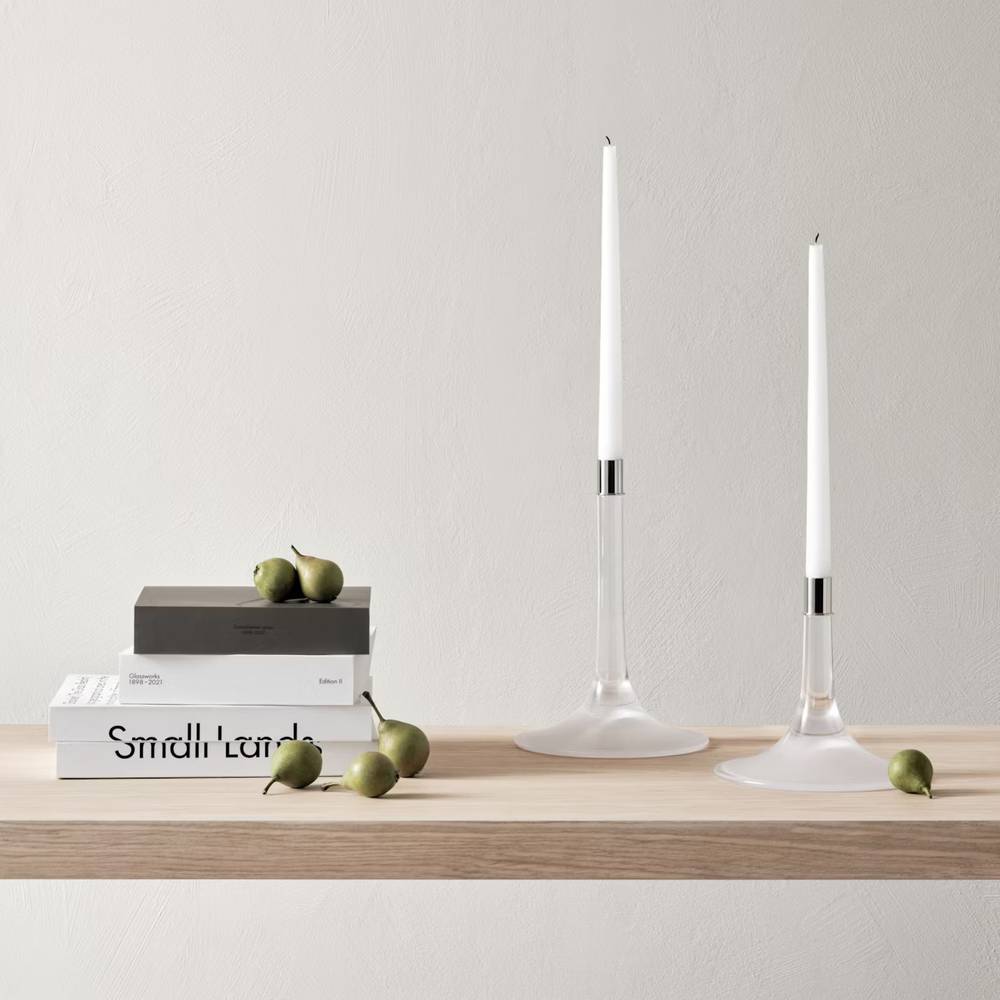 Anne Nilsson (born 1953) studied glass and ceramics at the University of Arts, Crafts & Design (Konstfack) in Stockholm, and glass at the California College of Arts and Crafts.
She was hired as a designer at Höganäs Keramik AB, and worked for Orrefors between 1982 and 1999. Today, Anne Nilsson is one of Sweden's most important glass designers.
A few of her distinctions include three Excellent Swedish Design awards for work she made for Orrefors: the Celeste candlestick in 1992, the Celeste set in 1993, and the Dot collection in 1996. Anne Nilsson has also designed the Cirrus candlestick for Orrefors, among other products.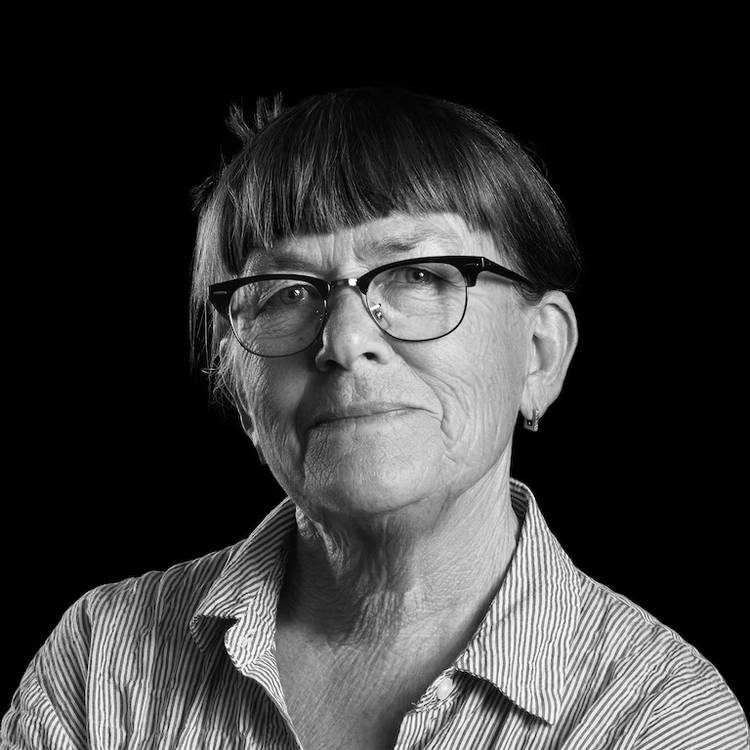 Orrefors has been established in Swedish design tradition since 1898, characterized by timeless aesthetics, functionality, craftsmanship and sustainable quality. Orrefors offers premium products designed by well-known designers for an audience interested in Scandinavian design. The glass and shape are always in focus, combined with elegance, simplicity and confidence.
First, they produced glass jars for preserved foods in nineteenth-century Orrefors. As social movements and the notion of "more beautiful everyday goods" took hold around the turn of the last century, artists Edward Hald and Simon Gate were invited to the glassworks. They promptly began making new objects with color and engraving. The results became popular worldwide through exhibitions, and before long, glass from the forests of Småland was incomparable.
The history of Orrefors is the story of how the simplest ingredients – lime, sand and soda – can become magnificent glass objects. The artists and designers made Orrefors a global leader in glass.