Kosta Boda • CRACKLE
Vase H.37cm
Crystal glass. Designed by Åsa Jungnelius. Kosta Boda edition.
Item unavailable Online
For more information, contact our stores or send an email to sav@areastore.com
An expressive, sculptural exterior created using an old handicraft technique in which the hot glass is dipped in ice-cold water.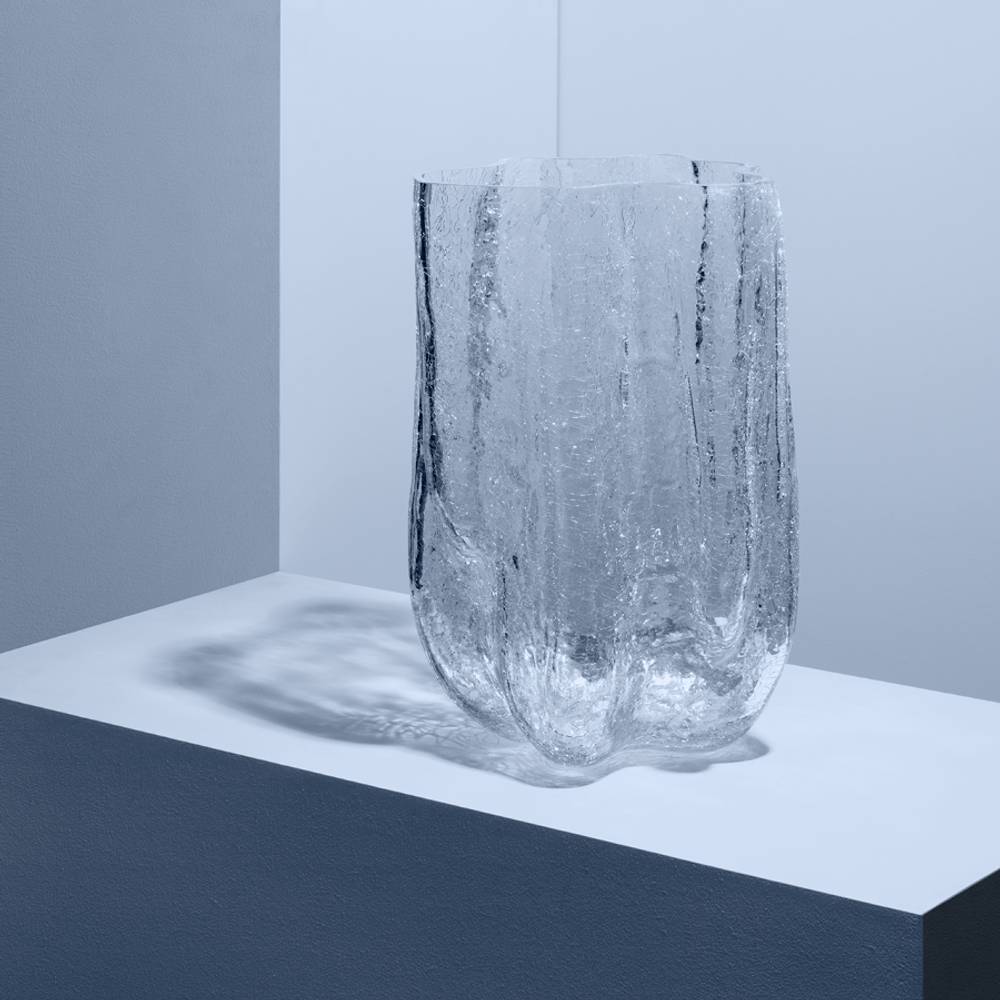 Åsa Jungnelius was born and raised in Fisksätra in Saltsjöbaden, outside of Stockholm. She lives and works in Stockholm and in Månsamåla outside of Åfors, where she previously shared the glassworks with Ulrica Hydman Vallien, her mentor and a source of inspiration. She has been tied to Kosta Boda since 2007.
From the start, in her creativity, Åsa Jungnelius has crossed the boundaries between art, craftsmanship, design and function, always beginning from different places. Jungnelius works with what she calls a "Residence in Nature," where she "assigns" herself to different sites for extended periods of time, primarily in rural areas.
Over the course of her career, Jungnelius has presented a long line of acclaimed exhibitions and site-specific public works. Since 2016, she has been working on her magnum opus – the brand-new Hagastaden subway station in Stockholm, which is planned to open toward the end of the 2020s. This total installation piece, called the Shell, is what Åsa describes as a tribute to hollow space and motherhood – a monumental feminine crystal cave. Here, people will walk through a kaleidoscopic transit of Venus that dissolves the experience of space. "The Shell is a temple to the power of empty space," says Jungnelius.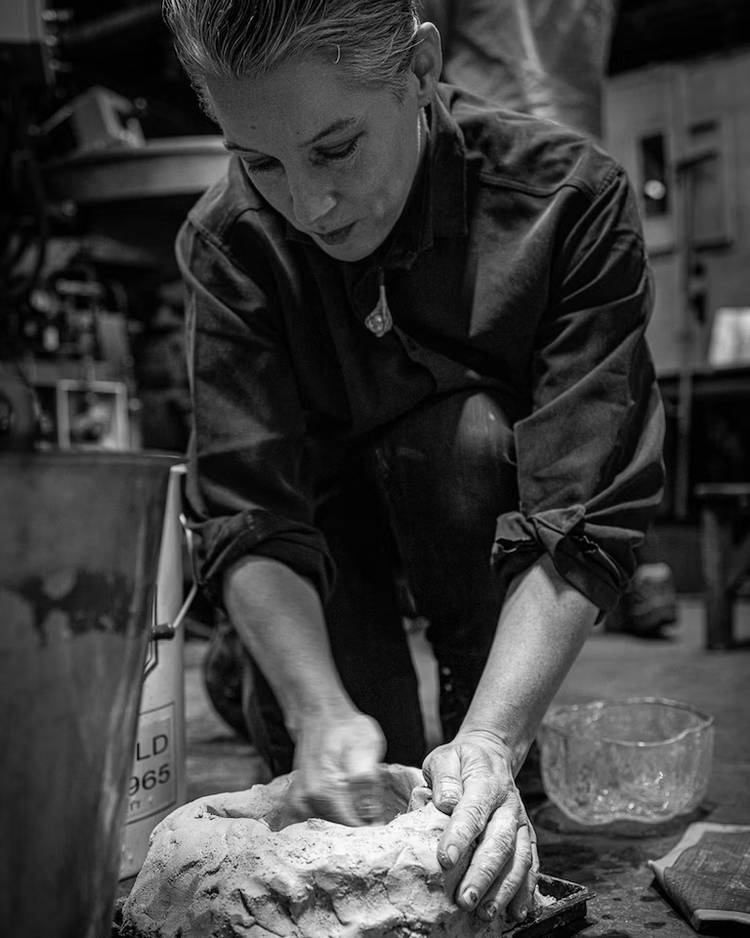 Kosta Boda has worked with glass for almost 300 years, during which it has developed a deep understanding and love for the material. The swedish brand works with design, interior design, lifestyle and art, and strive to create products that are bold and progressive, while still being easily accessible.
The collections range from "Artist Collection" - which is art for a wider audience - to completely unique objects and special editions. With the endless possibilities of glass in focus, art is created from a base of creativity, knowledge and courage, in combination with the love for glass as a mater.