Kosta Boda • POLAR
Cvotive candle holder
Crystal glass. Designed by Göran Wärff. Kosta Boda edition.
Item unavailable Online
For more information, contact our stores or send an email to sav@areastore.com
A calling to mind rippling water that is frozen in time.
The Polar votive candle holder from Kosta Boda's Open archive is originally from a 1974 collection of several glass sculptures in a variety of colors and sizes.
Göran Wärff is a Swedish master glass artist renowned for his exceptional contributions to the world of glass design. Born in 1933 in Sweden, he displayed an early passion for craftsmanship and creativity. Wärff's journey in the world of glass began when he enrolled at the College of Arts, Crafts, and Design in Stockholm, where he honed his skills and developed a deep understanding of the medium.
Wärff's innovative approach to glass design quickly gained recognition, and he became known for his striking and harmonious creations. His artistic style often draws inspiration from nature, blending clean lines and vibrant colors to evoke a sense of beauty and balance.
Throughout his illustrious career, Göran Wärff has collaborated with esteemed glassworks companies and exhibited his work in prestigious galleries worldwide. His exceptional artistry and contributions to the field of glass design have earned him numerous accolades, leaving a lasting impact on the world of contemporary glass art.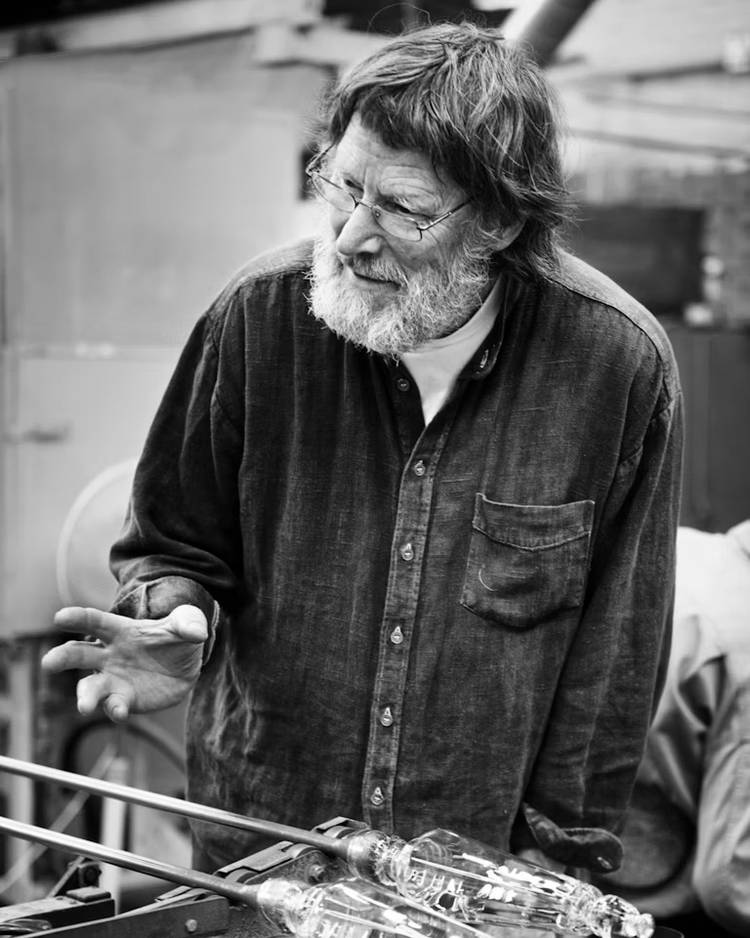 Kosta Boda has worked with glass for almost 300 years, during which it has developed a deep understanding and love for the material. The swedish brand works with design, interior design, lifestyle and art, and strive to create products that are bold and progressive, while still being easily accessible.
The collections range from "Artist Collection" - which is art for a wider audience - to completely unique objects and special editions. With the endless possibilities of glass in focus, art is created from a base of creativity, knowledge and courage, in combination with the love for glass as a mater.