This artwork, with all the texture and emotion of painted watercolors, channels a deep minimalism in his composition.
A single figure is present through the use of negative space – the shape shaped by the surrounding black background and a single brown scarf sitting on one shoulder.
These textured tones create a sharp form that creates a composition with contrast and fascination.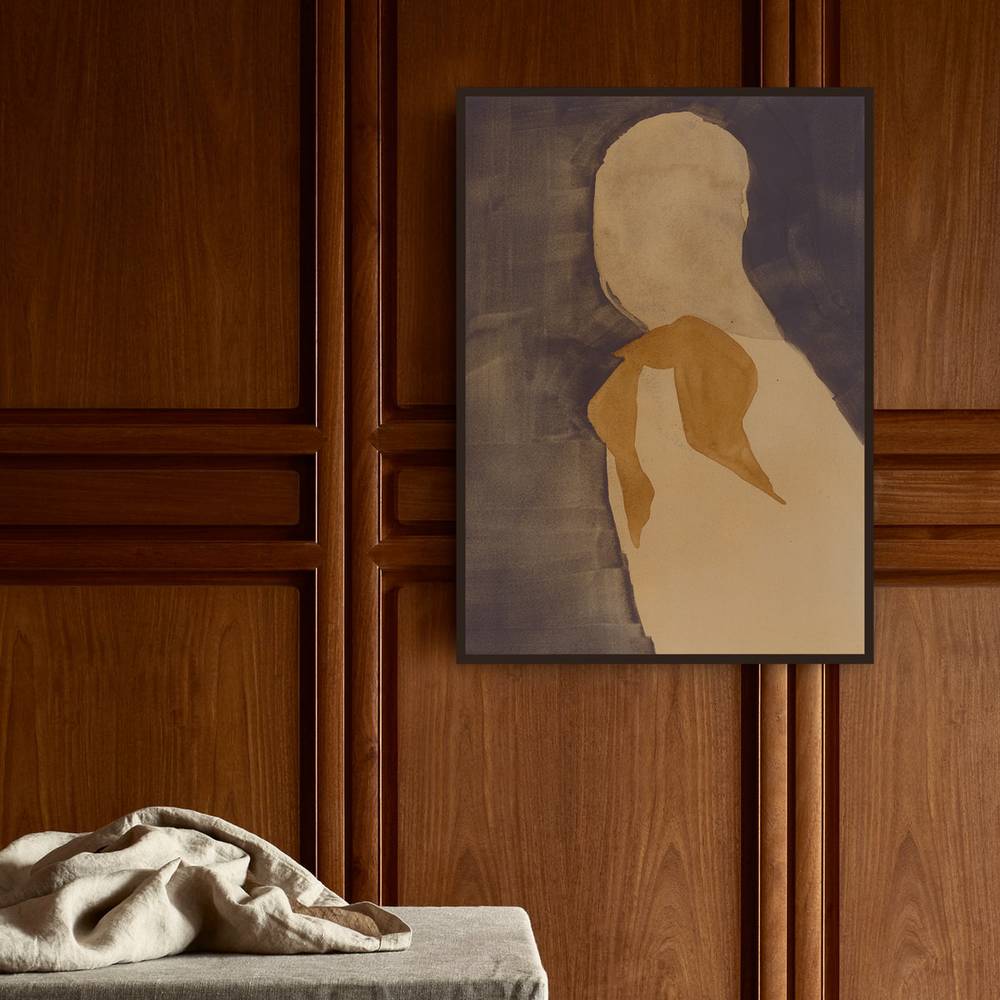 Hailing from a small island off the southern Swedish city of Gotenburg, artist and designer Jenny Wallhult has been based in Stockholm for the past thirteen years.
Working within graphic design having earlier studied fine arts, her growing artistic practice provides a platform for her to explore form, colour and technique within her unique expressive style.
Whilst creating simple and minimal compositions, the use of watercolours creates unexpected forms and textures - embraced by Wallhult as the element within her work that provides depth and character.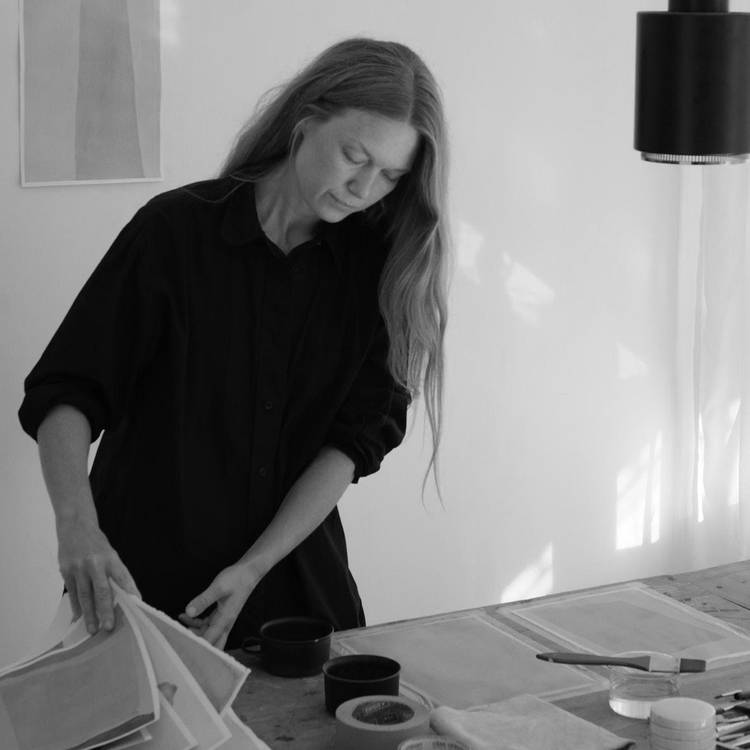 Based in Copenhagen, Paper Collective brings together designers, artists and illustrators to create limited editions of iconic and inspirational prints, becoming a leading brand in the execution of artistic prints.
With sustainability as one of its commitments, it uses only high quality materials with the FSC (Forest Management Council) mark and Nordic Swan certification, the official sustainability eco-label of the Nordic countries.