Nicolas Vahé • NV
Olive Oil - Basil
Extra virgin olive oil, 8% dried basil, natural basil flavouring.
100% virgin olive oil flavored with basil, presented in a glass bottle with a minimalist label.
Packed with flavor, this aromatic oil is ideal for salads, together with goat cheese, drizzled on top of pizzas or in a fresh pasta dish.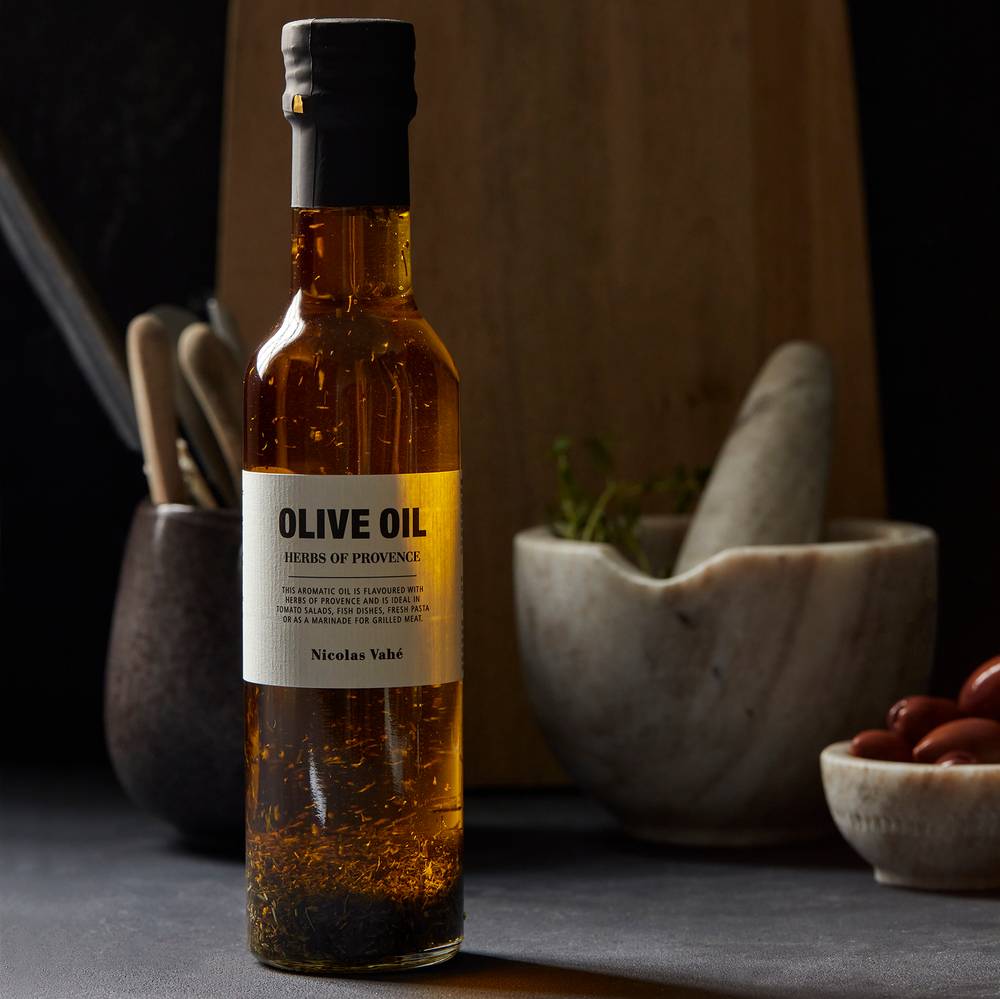 A Nicolas Vahé product provides an unusual experience when it comes to ingredients, packaging and flavor combinations. A surprising taste discovery, combining ingredients in an original and unprecedented way.
Ever since 2005, Nicolas Vahé's mission is to develop delicious products combining the highest quality ingredients, believing that it should be easy to eat tasty and healthy food every day. All food is sourced in Europe from the best local ingredients.
All items are developed in-house from its headquarters in Denmark, directly for kitchens around the world.