Alessi • JUICY
Citrus-squeezer
Aluminium casting. Designed by Phillippe Starck for Alessi.
Item unavailable Online
For more information, contact our stores or send an email to sav@areastore.com
The Alessi Juicy Salif Citrus Squeezer, designed by Philippe Starck, is an icon of revolutionary kitchenware.
Not just a striking design, this juice squeezer is surprisingly functional. Made from a mirror polished and durable aluminium, its long, spider-like legs are tall enough to fit your glass underneath - ready to collect your lemon, orange or lime juice.
The simplistic yet unforgettable form came to Starck on a pizzeria napkin during a seaside holiday in Italy.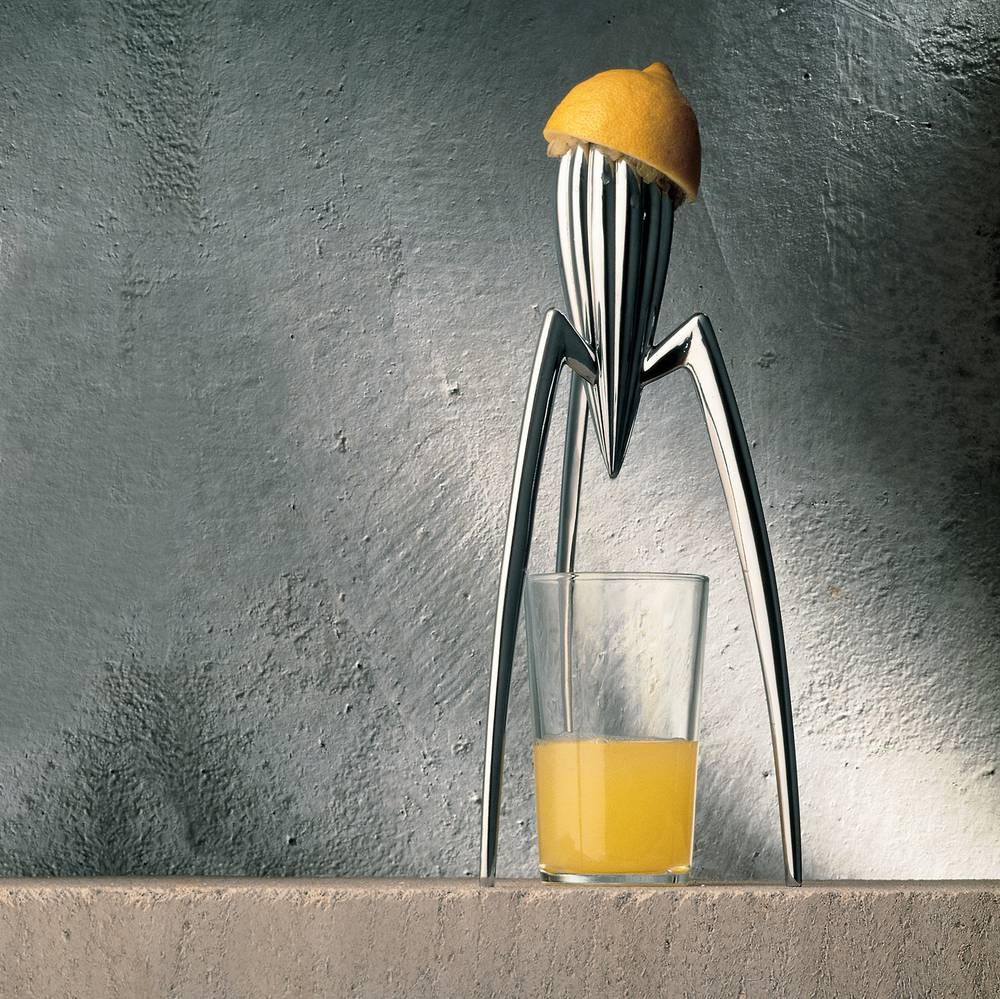 Philippe Starck, world famous creator with multifaceted inventiveness, is always focused on the essential, his vision: that creation, whatever form it takes, must improve the lives of as many people as possible.
This philosophy has made him one of the pioneers and central figures of the concept of democratic design.
By employing his prolific work across all domains, from everyday products, to architecture and naval and spatial engineering, he continually pushes the boundaries and requirements of design, becoming one of the most visionary and renowned creators of the international contemporary scene.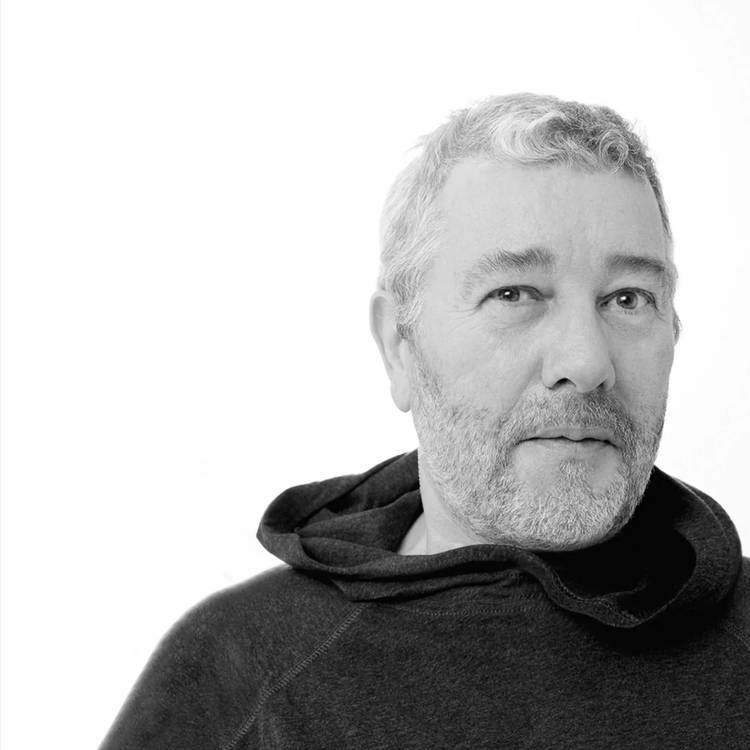 Making the ordinary extraordinary. Creating everyday objects that are interesting and desirable, where aesthetics, functionality and quality find their balance in a cultural and emotional dimension that charms and surprises.
Since 1921, the year in which the firm was established, most Alessi objects have been created via cold processing of the metals and, even today, are still made in Italy by highly skilled craftsmen at the factory in Crusinallo, Omegna.
In recent decades, Alessi has also included many other materials in its catalogue, such as wood, porcelain, glass, plastic, etc. Strict quality standards are applied to each of them, with constant mediation between the technological complexity of industrial production and the attention to details typical of craftsmanship.
Alessi is not a production industry in the traditional sense, but a sort of laboratory of industrial research into applied arts. Open to change and to international development, the company is also deeply rooted in tradition and in the cultural background of its territory: Alessi continues to be synonymous with artisan products made with the help of machinery.
Since its establishment, Alessi has gradually evolved, becoming a leading exponent of the "Factories of Italian design", capable of mediating between the most interesting expressions of international creativity and the public, society and the market. Its mission is to translate these creative expressions into real objects capable of fulfilling dreams and satisfying the public's desires.