Alessi • POTS&PANS
Lid 14cm
18/10 stainless steel mirror polished. Designed by Jasper Morrison for Alessi.
Designer Jasper Morrison created the Pots&Pans range with an ambitious goal: combine sophisticated design, materials quality and high functionality.
Produced in stainless steel 18/10, this series is characterised by a rigorous, linear style and care of functional details, such as the flared edge suitable for pouring, the grading scale inside the pots, the knob of the lids which allow lifting with the kitchen spoon.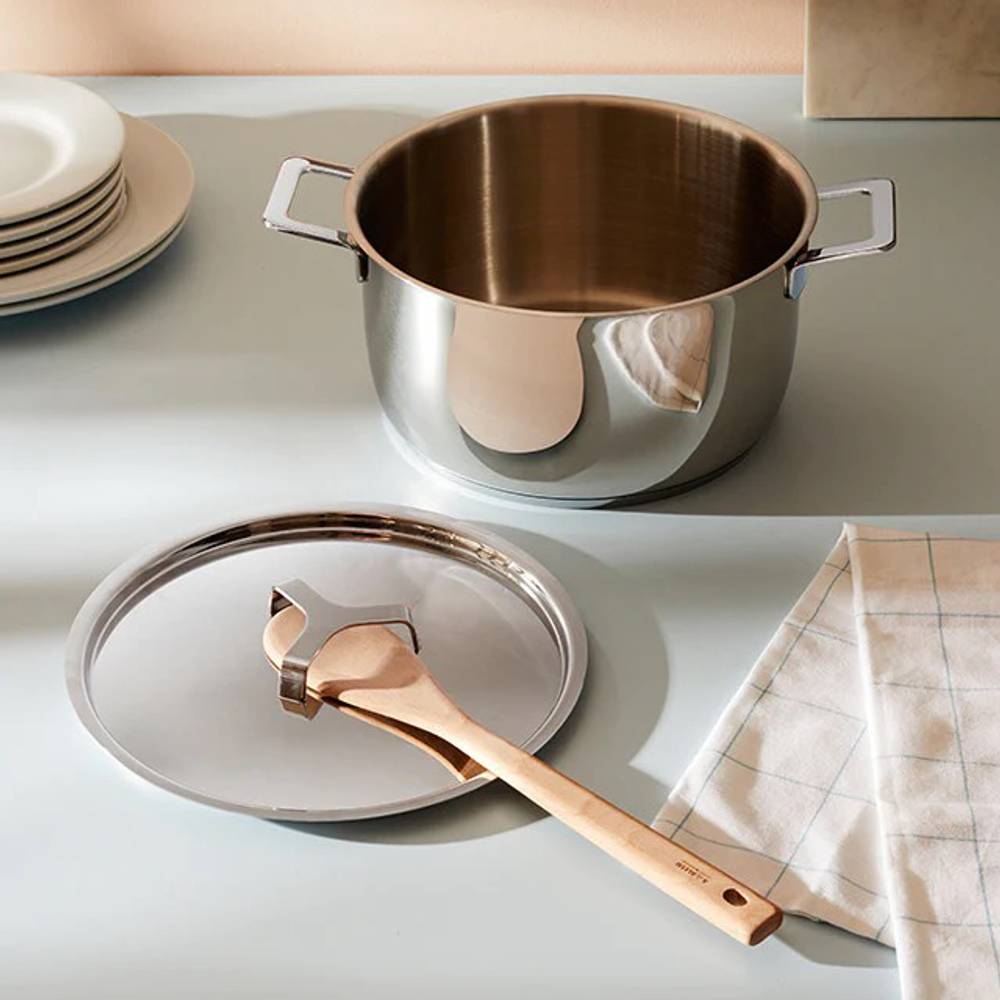 Jasper Morrison is a leading British designer, best known for his work in furniture, lighting, tableware and everyday products. Born in London in 1959, he studied design at Kingston Polytechnic, the Royal College of Art and Berlin's HdK. In 1986 he opened his Office for Design in London, which remains his base. He seeks to design objects that fit seamlessly into everyday surroundings.
Jasper began by designing objects from ready-made components and selling them himself in small batches, pieces which reduced furniture visually to its essential needs. He has gone on to design furniture and products for companies such as Vitra, Flos, Emeco, Magis, Maruni, Muji and Alessi. Over the decades he has honed his expertise in designing objects that are simple and familiar in form yet characterful and refreshing.
He has curated and participated in many exhibitions in Japan and across Europe. His contribution to design has been recognised with membership of the Royal Designers for Industry and the Compasso D'Oro.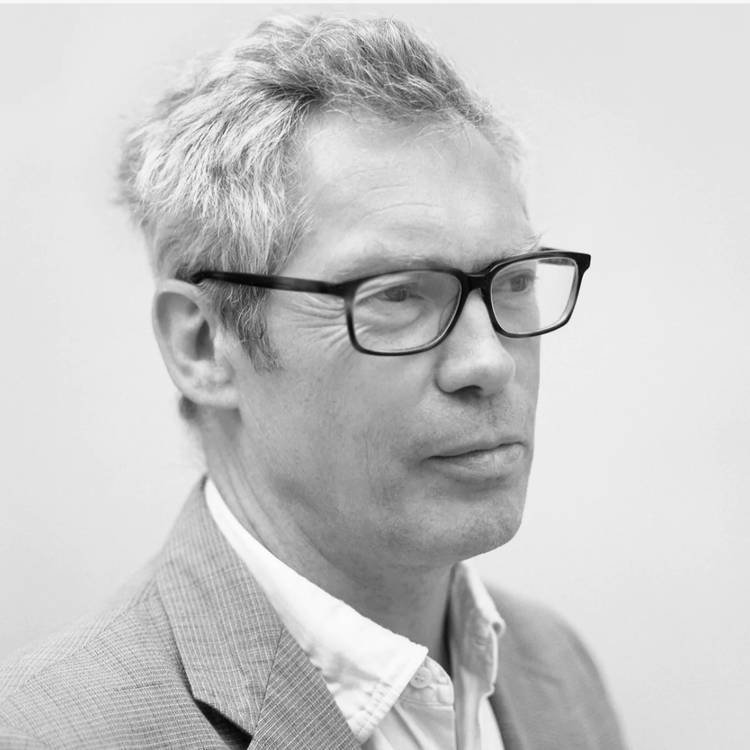 Making the ordinary extraordinary. Creating everyday objects that are interesting and desirable, where aesthetics, functionality and quality find their balance in a cultural and emotional dimension that charms and surprises.
Since 1921, the year in which the firm was established, most Alessi objects have been created via cold processing of the metals and, even today, are still made in Italy by highly skilled craftsmen at the factory in Crusinallo, Omegna.
In recent decades, Alessi has also included many other materials in its catalogue, such as wood, porcelain, glass, plastic, etc. Strict quality standards are applied to each of them, with constant mediation between the technological complexity of industrial production and the attention to details typical of craftsmanship.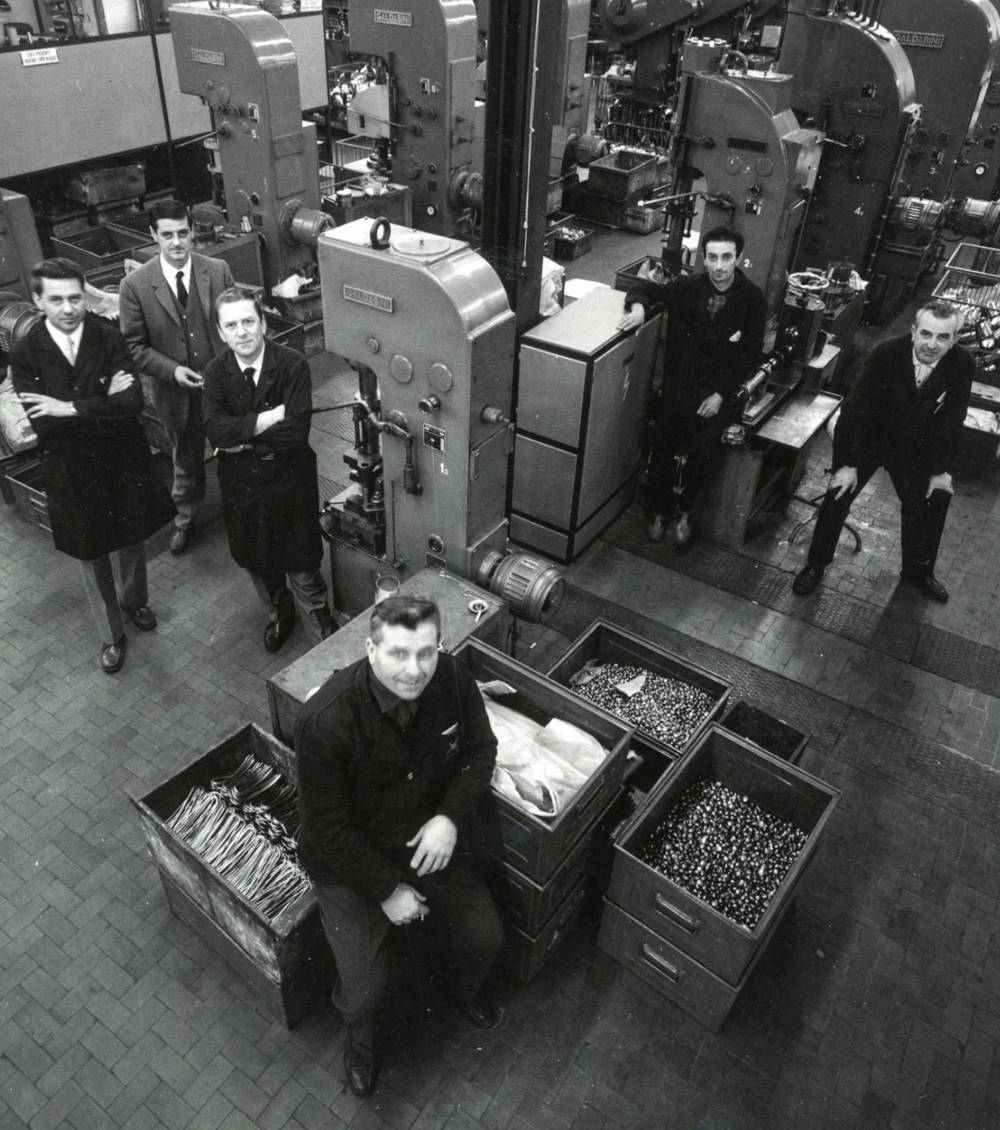 Alessi is not a production industry in the traditional sense, but a sort of laboratory of industrial research into applied arts. Open to change and to international development, the company is also deeply rooted in tradition and in the cultural background of its territory: Alessi continues to be synonymous with artisan products made with the help of machinery.
Since its establishment, Alessi has gradually evolved, becoming a leading exponent of the "Factories of Italian design", capable of mediating between the most interesting expressions of international creativity and the public, society and the market. Its mission is to translate these creative expressions into real objects capable of fulfilling dreams and satisfying the public's desires.