Painted steel structure. Top in laminate. Designed by Ferruccio Laviani. Kartell edition.

The entire Kartell collection can be ordered in our physical stores.
Ready to deliver in 6 to 8 weeks
This functional and refined table also has a strict geometric design.
The position of the slim table top allows for the convenient positioning of drawers or storage furnishings for computer hardware.
This table can be placed side-by-side to form office workstations.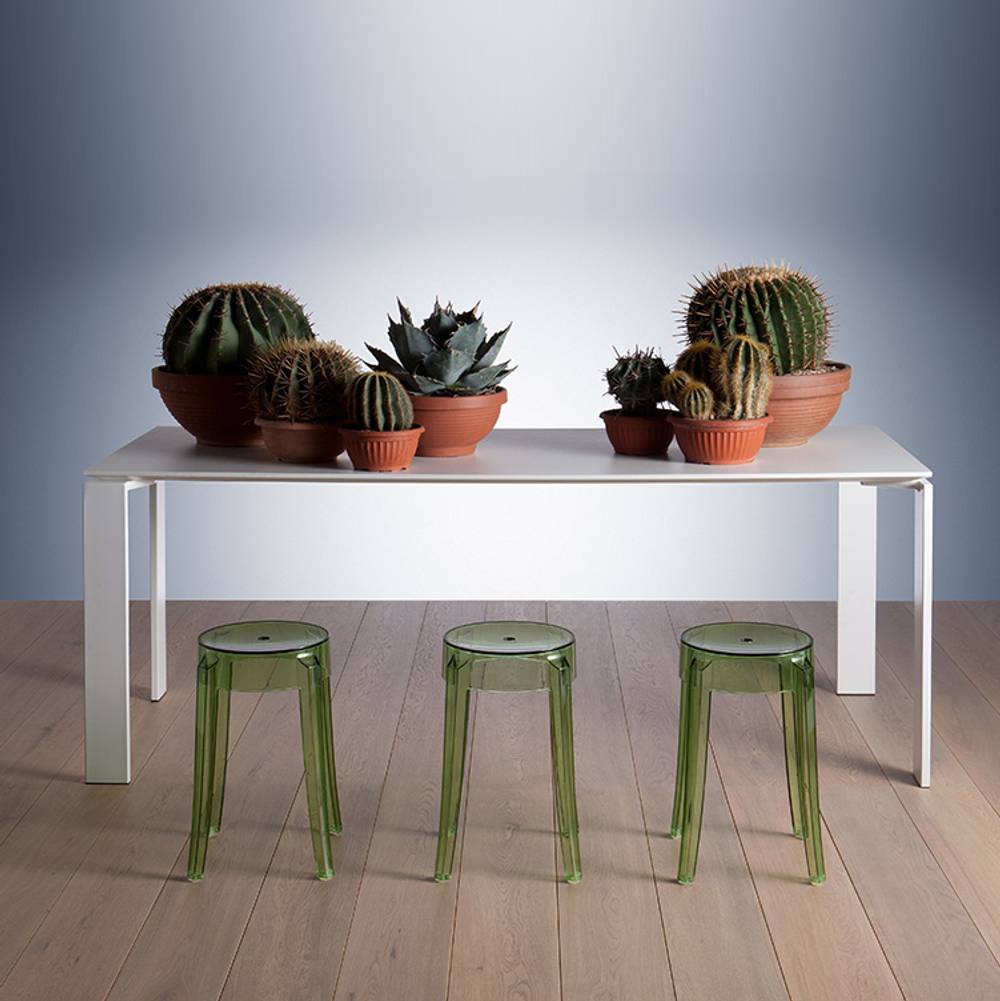 Born in Cremona in 1960, Ferruccio Laviani studied at the Istituto Professionale Internazionale per l'Artigianato Liutario e del Legno di Cremona and received his diploma in 1978. He then went on to attend the Politecnico di Milano Architecture Faculty and graduated in 1986, after studying on the courses taught by Achille Castiglioni and Marco Zanuso. In 1983, he began working at Studio De Lucchi, becoming a partner in 1986 and leaving the firm in 1991 to open his own studio in Milan.
He works as an architect in the areas of product design, interior design, art direction and graphics. He has been Art Director at Kartell since 1991 and has held this position for various other companies including Flos, De Padova, Foscarini and Moroso.
His products are featured in the collections of various design brands including Kartell, Foscarini, Bisazza, Poltrona Frau, FontanaArte, Driade, Panasonic and Pelikan.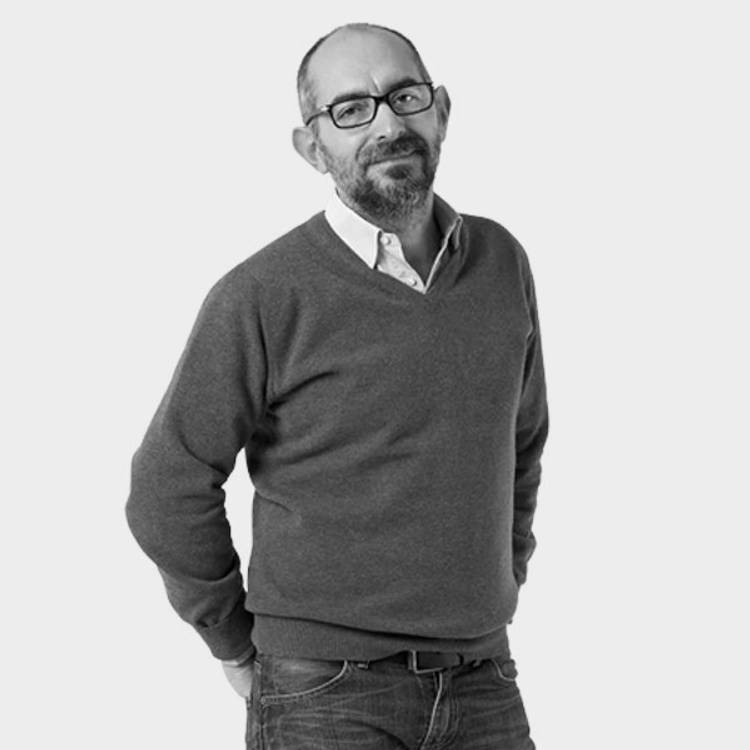 Founded by Giulio Castelli in 1949, in the early years Kartell took its first steps to produce the distinctive design that would come to epitomise the 'Made in Italy' label.
In 1988 the company was acquired by Claudio Luti, who sought collaborations with designers and architects like Philippe Starck, Ron Arad, Antonio Citterio, Ferruccio Laviani, Piero Lissoni, Patricia Urquiola, Mario Bellini, Alberto Meda and Vico Magistretti, who were responsible for those products that soon came to symbolise the brand.
The fresh approach to materials dictated the new direction and brought real turning points for Kartell: studying, manipulating and enriching materials resulted in an end product which offered unprecedented characteristics.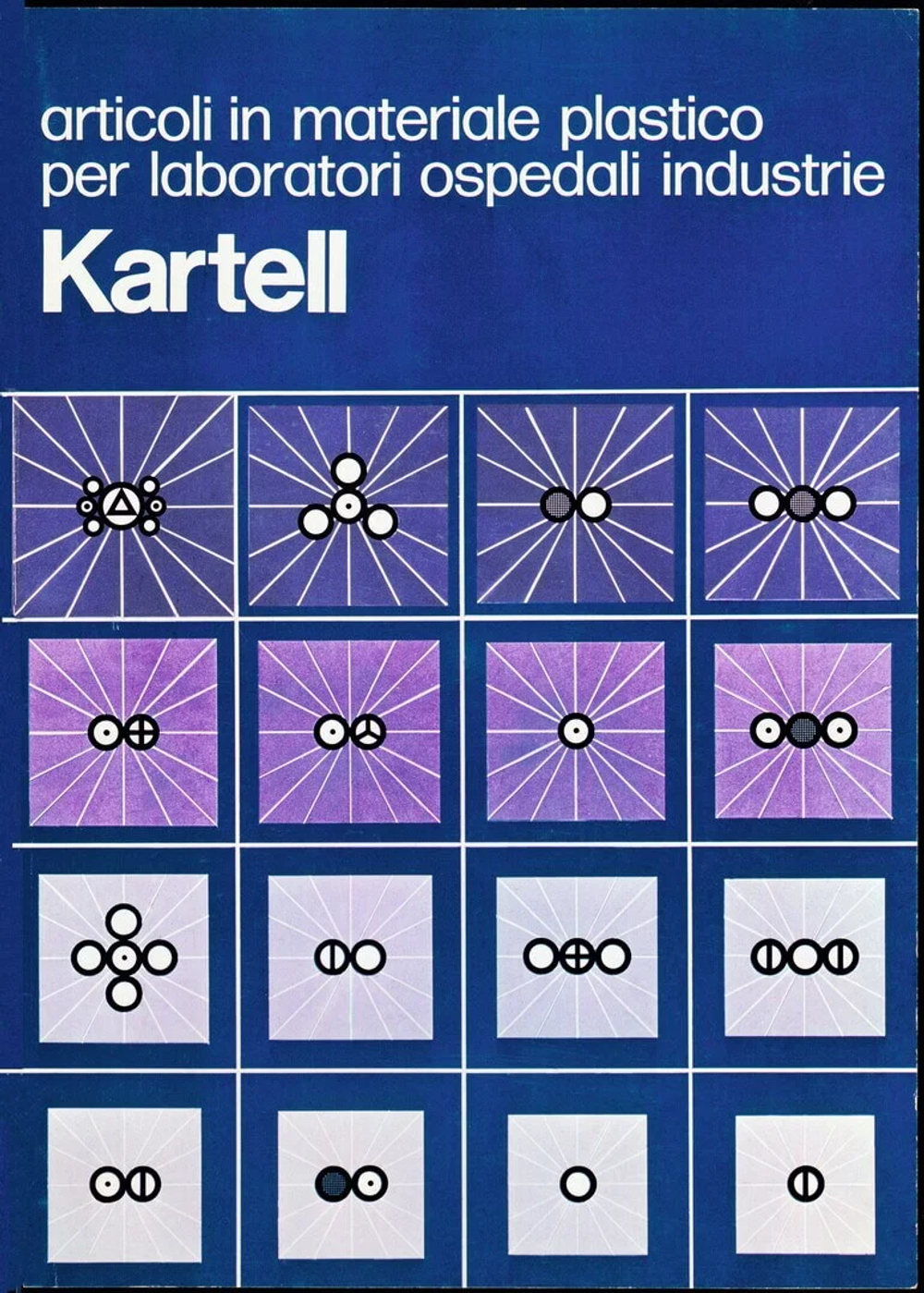 The turning point came when, after years of research and thanks to a revolutionary innovation, in 1999 Kartell became the first company in the world to use polycarbonate to produce furnishing items. From this moment on, the company developed and explored the theme of transparency that has made it unique and original.
The continuous research of new shapes and surfaces, sustained from the beginning by the use of new technologies and high-performance materials, have made it possible to create products like nothing ever created before.