Woodrow is a contemporary waste can that adds a modern touch to any space.
The two-tone can combines a natural wood interior with a stained finish on the outer surface. Featuring conveniently integrated handles, Woodrow is freely moveable.
The beautifully curved wooden can is perfect for any powder room, bathroom, office, or study, and transforms a basic household product into an eye-catching piece of decor.
With a capacity of 7,5L, Woodrow trash can is great for small spaces.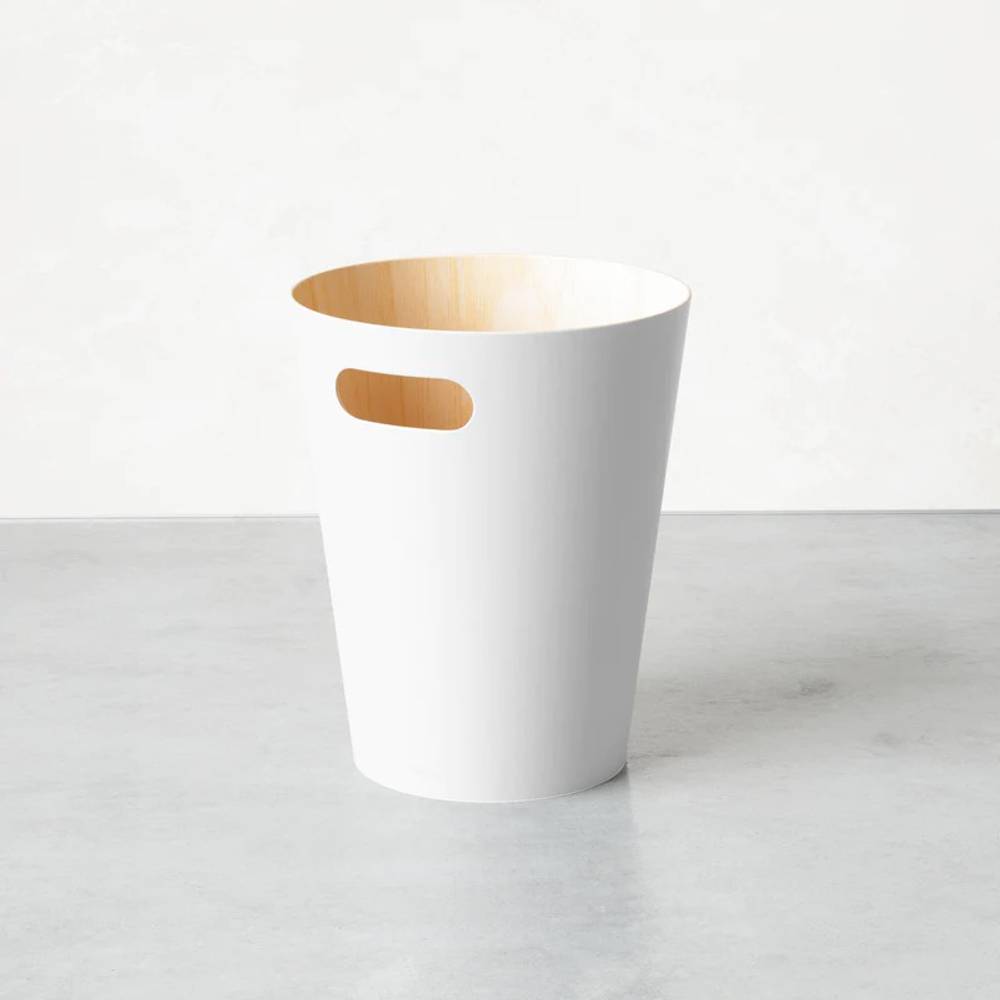 The Umbra story started in 1979 with the launch of a single window shade. Co-founders Les Mandelbaum and Paul Rowan recognized that there was a need to create modern designs that would be accessible in both price and attitude.
Based in Toronto, Canada, Umbra (Latin for "shade"), has become a global leader in product design and currently distributes in over 120 countries across the world with offices in Europe, Canada, the United States, Brazil, and China.
Umbra was born out of passion for original design and the desire to create products for every home. At Umbra, its team of international designers brings thought and creativity into everyday items. Driven by innovation, they pull inspiration from the global marketplace, in order to push boundaries in its approach to original design.