Artemide • TOLOMEO MICRO
Table lamp
Base and articulated structure in chrome steel and aluminum. Diffuser in aluminum with matt finish. Designed by Michele De Lucchi and Giancarlo Fassina for Artemide. LED E14 4W bulb, not included.

Compatible bulbs: Glow 82249, Tala 82095

The entire Artemide collection can be ordered in our physical stores.
W.45 x H.37 x D.17cm
Maximum height: 73cm
Maximum width: 69cm
Michele De Lucchi's Tolomeo Lamp designed in 1987 with the collaboration of Artemide's R&D department head Giancarlo Fassina, was honored with the Compasso d'Oro Award in 1989, earning worldwide recognition for its perfect marriage of design and engineering.
Since then, the Tolomeo Collection has grown to include an assortment of sizes and styles, each one beginning with a heavy base and ending with a fully adjustable pivoting head.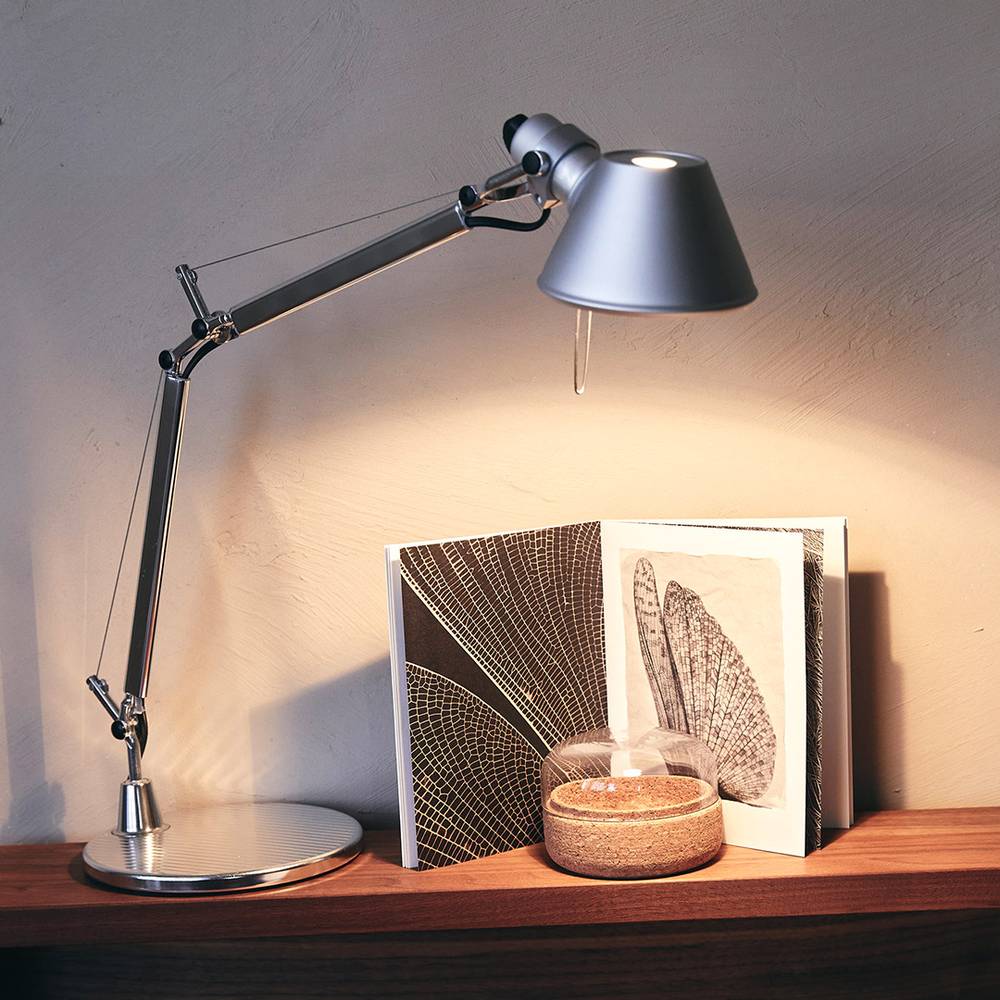 Michele De Lucchi was born in 1951 in Ferrara and graduated in architecture in Florence.
During the period of radical and experimental architecture he was a prominent figure in movements like Cavart, Alchimia and Memphis.
De Lucchi has designed lamps and furniture for the most known Italian and European companies, as Artemide, Olivetti, Alias, Unifor, Hermès, Alessi.
He designed and restored buildings for big national and multinational company worldwide, museums, numerous art and design exhibitions, as well as many architectural projects for private and public client.
His professional work has always gone side-by-side with a personal exploration of design, technology and crafts.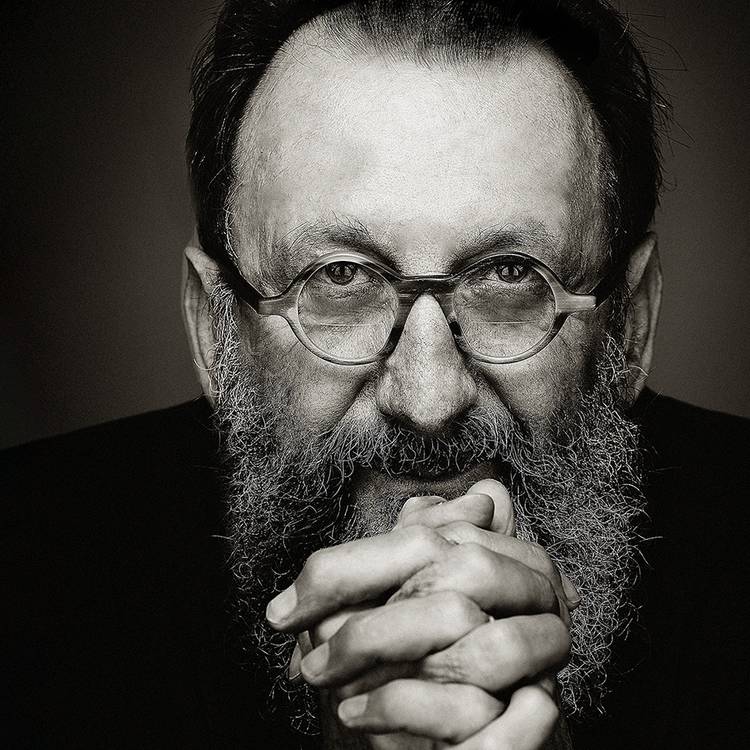 After graduating in architecture at the Politecnico di Milano, Giancarlo Fassina soon focused his work on light design. Light is his profession, in all its forms and expressions, therefore he has always taken care of every detail, up to the study of shadows, camera angles and exposures.
During his career he has collaborated with many important lighting company and has created many installations for exhibitions and museums.
He won, together with Michele De Lucchi, the Compasso d'Oro in 1989 for the design of Artemide's Tolomeo.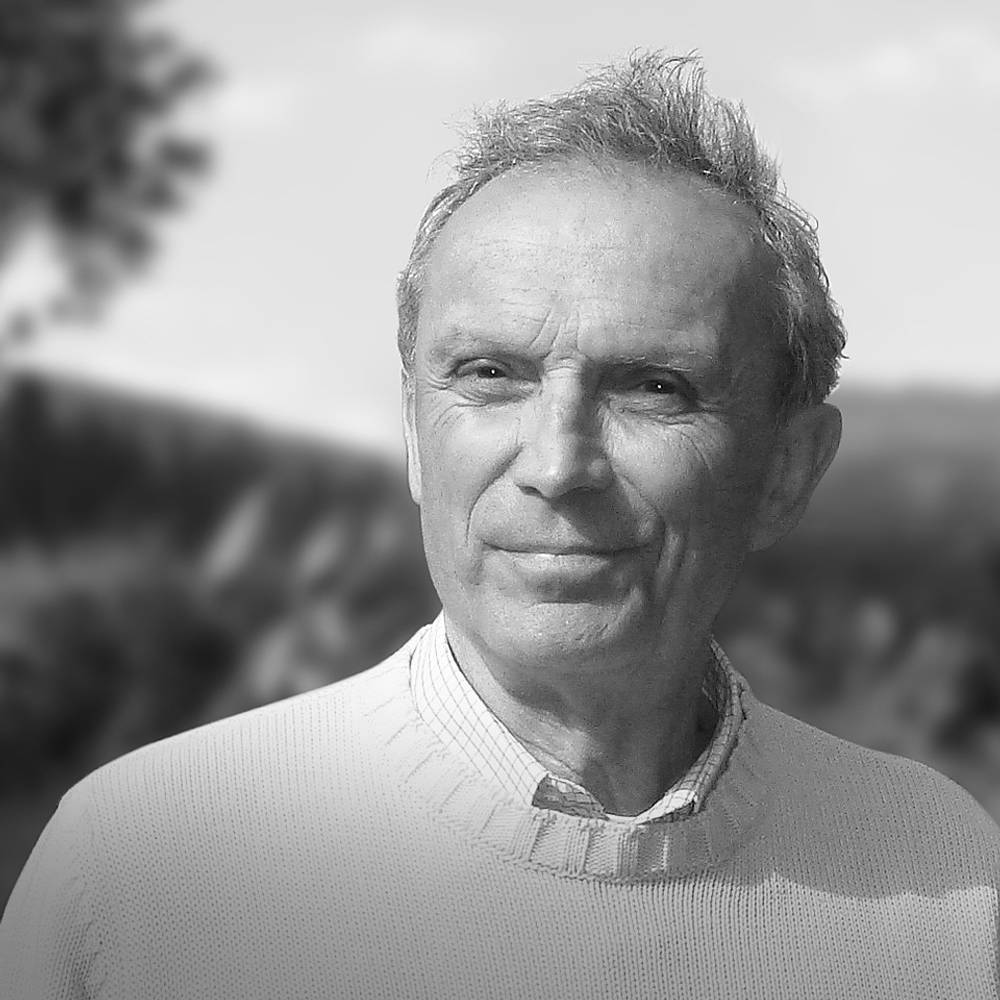 Founded in 1960 by Ernesto Gismondi, Artemide is one of the most known illumination brands in the world. Known for its "The Human Light" philosophy, Artemide boasts high skills in light design and innovation, with products originating from research and high-quality manufacturing.
The company filed lots of patents on inventions in time for the development of innovative technological, mechanical, and opto-electrical solutions. In 1994 Artemide received The "Compaso D'oro" career Award and European Design Prize In 1997 and "Leonardo italian Quality Prize" in 2012. The Artemide Lamps are considered on an international level as Design Icons of contemporary design; they are exhibited in most museums of modern art and design collections.
At Artemide, technological research, partnerships with outstanding architects, as well as sociocultural investigation have been from the outset at the origin of innovative projects capable to illuminate the future with unabated power.
Today the Artemide collections convey a unique mix of values: the approach to human and responsible light goes hand in hand with design and material savoir faire, combining next-generation technology with ancient wisdoms, a perfect expression of sustainable design.