Thermoplastic resin and chrome-plated zamak. Designed by Alessandro Mendini. Alessi edition.
Anna G.'s smiling face has become something of a cult figure over the years, a real, bonafide, "design portrait".
With the Colour Tales collection her unmistakable smile returns with a small series of new colour versions, a tribute to Alessandro Mendini's chromatic research.
This luxury bottle opener brings happiness to every aperitivo and dinner party.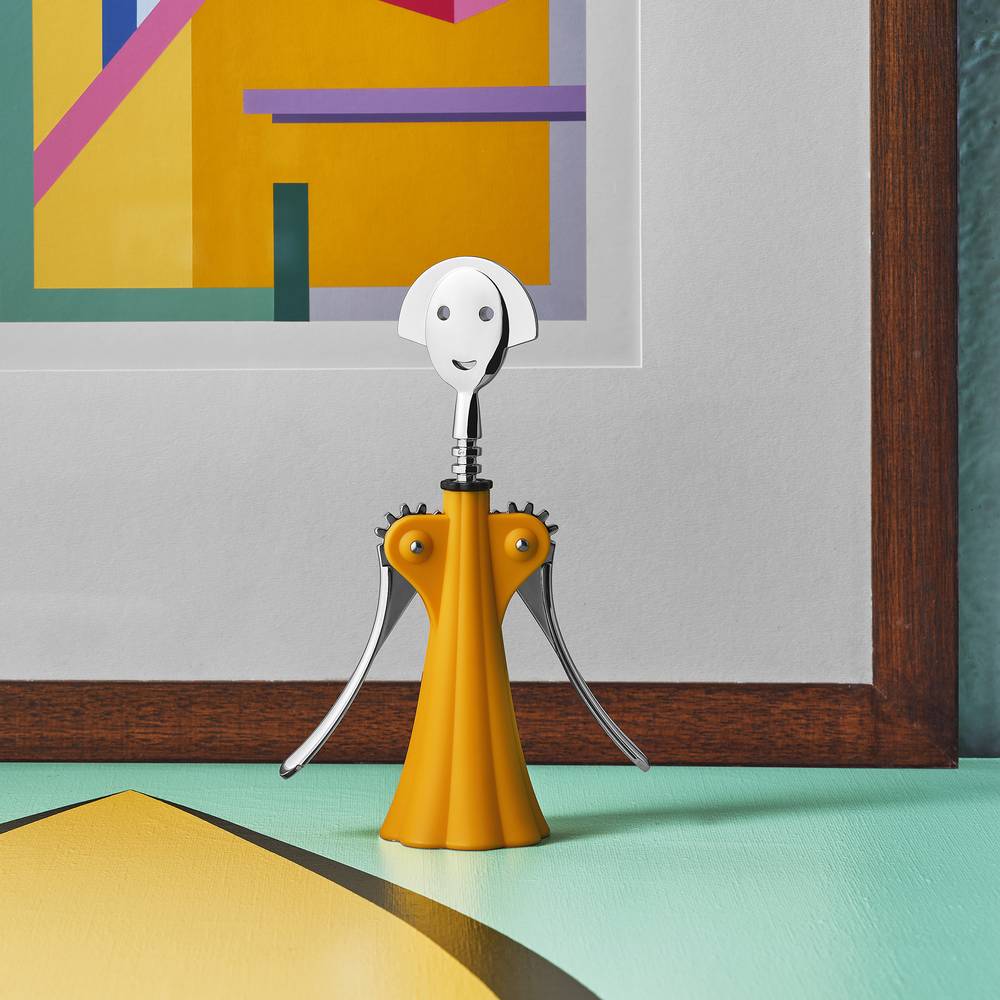 Alessandro Mendini (1931-2019), an architect, designer, artist and critic born in Milan, was among the theorists and promoters of the renewal of Italian design. He produced objects, furniture, spaces, paintings and was a consultant to several industries.
He was the editor of the magazines Casabella, Modo, and Domus. Monographs in different languages were published on his work and on the work he shared with his groups.
Alongside his brother, architect Francesco Mendini, he worked in the field of architecture and designed factories, underground stations, Olympic swimming pools, museums, office buildings, commercial and residential buildings.
Mendini received many design awards, including three Compasso d'Oro. His works are on display in both museums and private collections.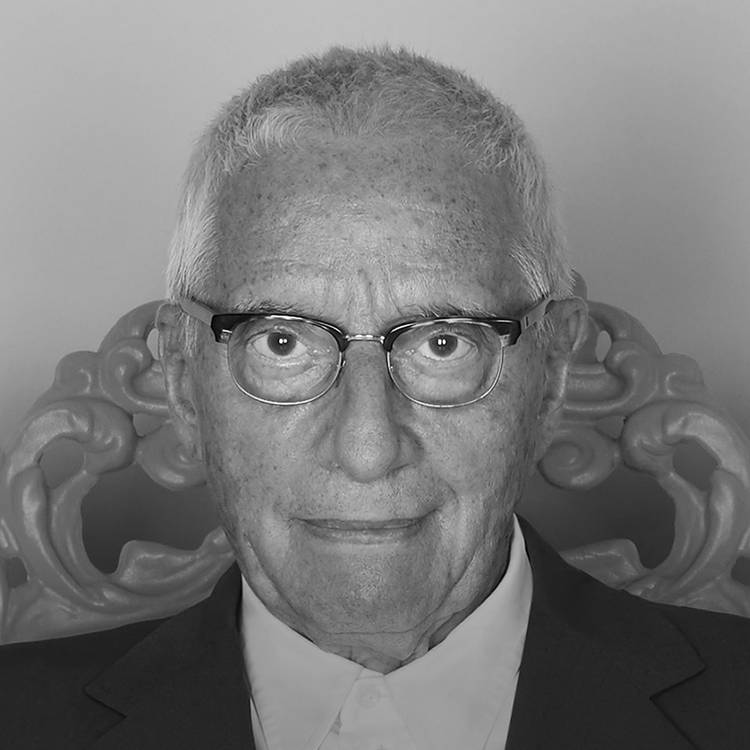 Making the ordinary extraordinary. Creating everyday objects that are interesting and desirable, where aesthetics, functionality and quality find their balance in a cultural and emotional dimension that charms and surprises.
Since 1921, the year in which the firm was established, most Alessi objects have been created via cold processing of the metals and, even today, are still made in Italy by highly skilled craftsmen at the factory in Crusinallo, Omegna.
In recent decades, Alessi has also included many other materials in its catalogue, such as wood, porcelain, glass, plastic, etc. Strict quality standards are applied to each of them, with constant mediation between the technological complexity of industrial production and the attention to details typical of craftsmanship.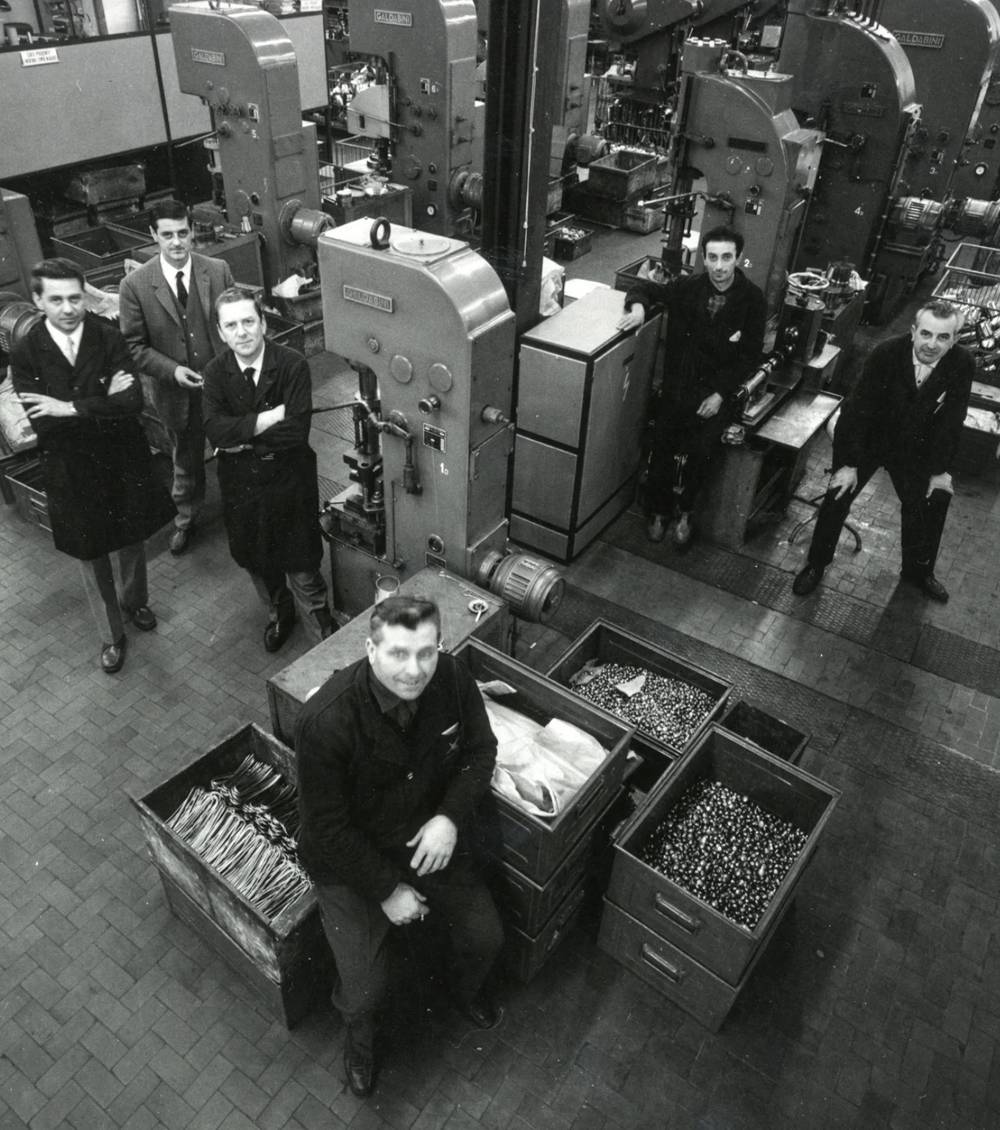 Alessi is not a production industry in the traditional sense, but a sort of laboratory of industrial research into applied arts. Open to change and to international development, the company is also deeply rooted in tradition and in the cultural background of its territory: Alessi continues to be synonymous with artisan products made with the help of machinery.
Since its establishment, Alessi has gradually evolved, becoming a leading exponent of the "Factories of Italian design", capable of mediating between the most interesting expressions of international creativity and the public, society and the market. Its mission is to translate these creative expressions into real objects capable of fulfilling dreams and satisfying the public's desires.