Editions Milano • CIRCLE
Set of 2 tea cups
Porcelain. Designed by Alessandra Facchinetti for Editions Milano. Made in Italy
Introducing Circle, a collection of objects for serving tea and coffee, designed by celebrated fashion designer Alessandra Facchinetti and made in Italy in porcelain.
Inspired by the form of a perfect circle, all objects conform to a similar shape of a narrow pedestal base and angular body and feature a delicate circle handle (except the sugar bowl).
Each piece is completely white, though the exterior is matte biscuit porcelain, while the interior is glazed resulting in a glossy finish.
The designers's goal for this collection is to disrupt the way we interact with objects so integral to our daily morning routines, forcing the user to remain present and savor one of the most rushed-through moments of the day.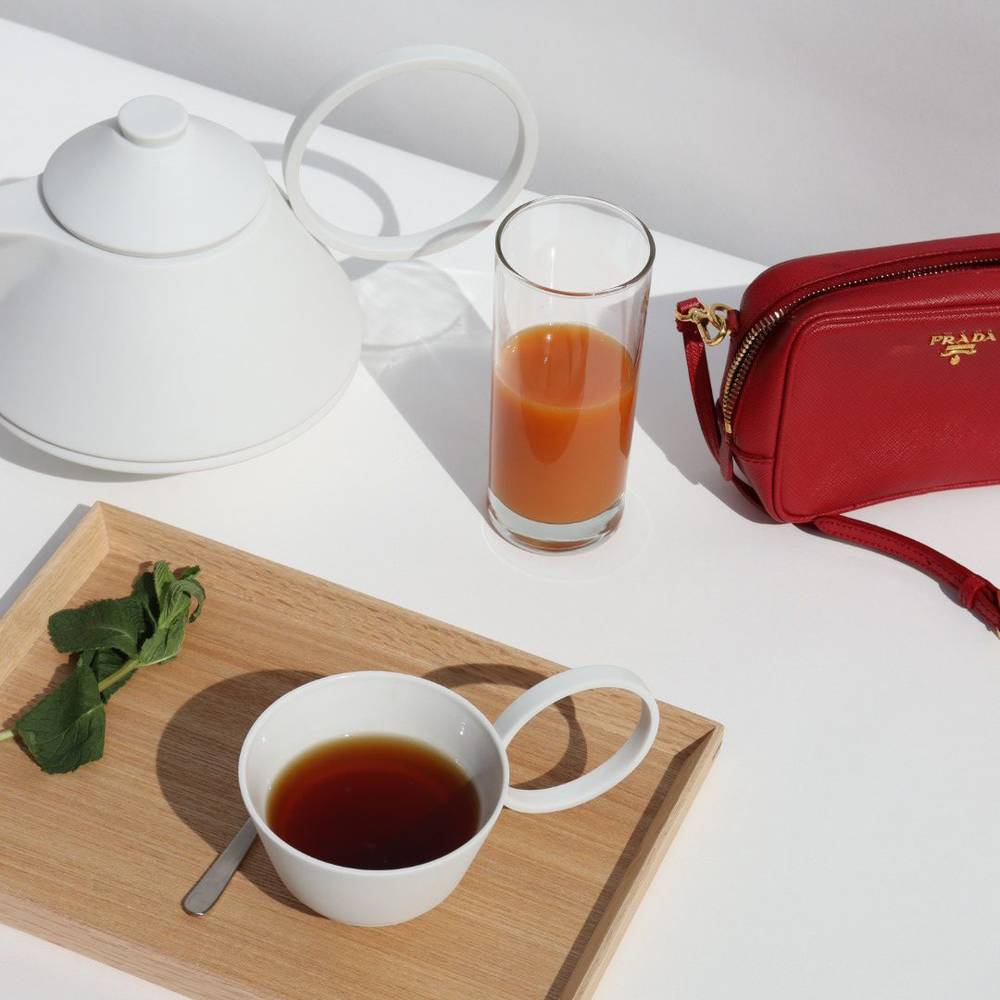 Born in Bergamo, Alessandra Facchinetti is one of the most celebrated female fashion designers to come out of Italy. Graduating from the Istituto Marangoni, she has created collections for over two decades with a focus on the purity of form and the linearity of construction.
For over 25 years, Facchinetti has lead the collections of some of the greatest fashion houses like Miu Miu, Valentino, Gucci, and Tod's many of which she worked as the Creative Director.
2018 saw Facchinetti dive headfirst into an opportunity to design the costumes for Operas and since then, her passion for design in whatever form has flourished.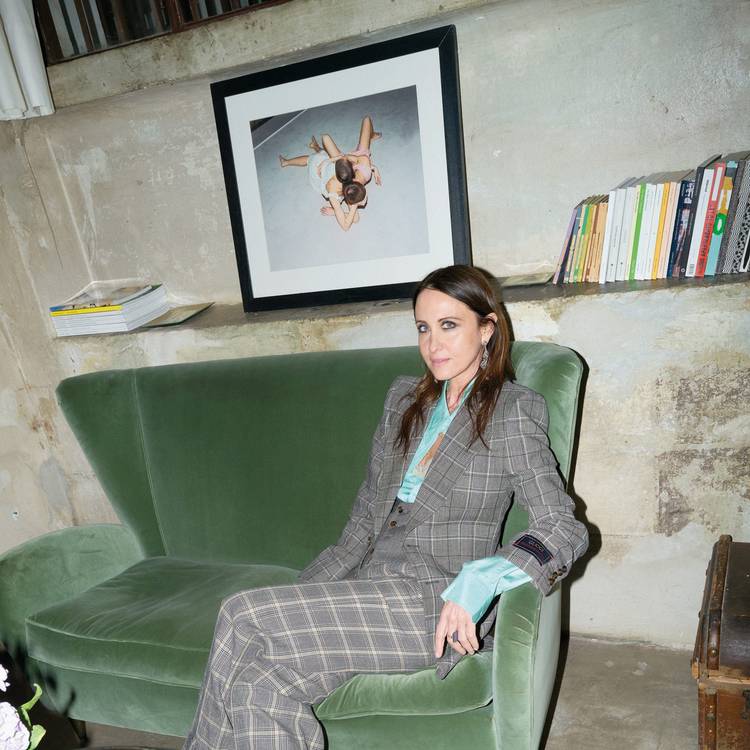 Editions Milano is an Italian brand editing works from a variety of world-renowned designers, presenting a unique collection of contemporary high-end objects, furniture and lighting.
Editions Milano was born in the contemporary homeland of design, where production is two steps away. To show, to let people imagine, to reveal the materials, to surprise by transforming everyday objects: this is how Editions Milano's Milanese dna reveals itself.
Each product of our collection is produced in Italy with local raw materials. The artisans are the main characters of its work as they combine incomparable technique and timeless tradition which translates into products that respond to the needs of the moment with contemporary and refined forms.