Strucutre in recycled thermoplastic technopolymer with mineral filler.Designed by Antonio Citterio. Kartell edition.

The entire Kartell collection can be ordered in our physical stores.
W.50,5 x H.79 x D.49cm
Seat H.46cm
Re-Chair designed by Antonio Citterio is made from recycled materials.
The result is a chair produced according to sustainable principles, characterised by bold, square lines which succeed in creating a sense of lightness and solidity all at once.
Suitable for both indoor and outdoor use, Re-Chair is also stackable.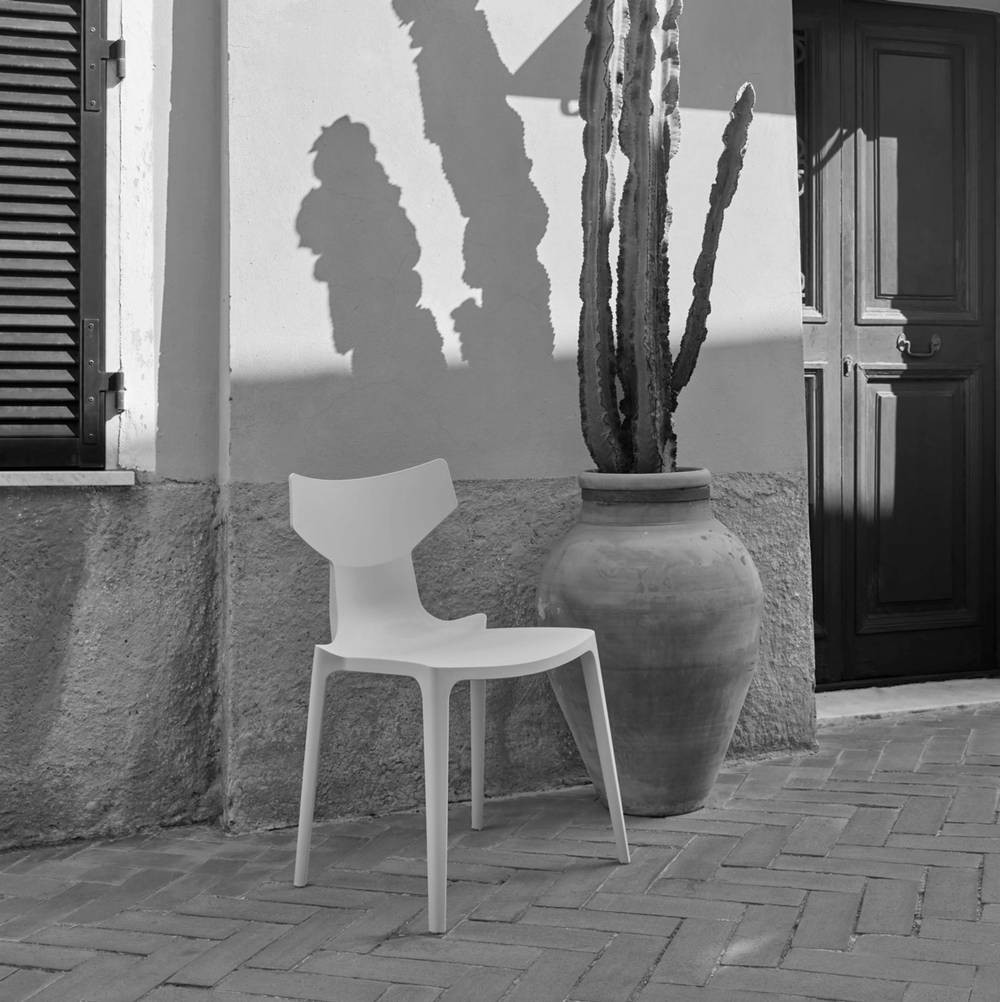 Antonio Citterio (born 1950, in Meda) is an Italian architect, furniture designer and industrial designer who lives and works in Milan. He acquired a degree in architecture from Politecnico di Milano in 1972 and subsequently started working as a designer and industrial design consultant.
In 2000, with Patricia Viel, founds Antonio Citterio Patricia Viel, a cross-disciplinary practice for architecture and interior design. The firm works internationally, developing complex projects on all scales in collaboration with a qualified network of specialist consultants.
Antonio Citterio currently works in the industrial design sector with companies such as Flos, Hermès, Iittala, Kartell, Maxalto, Technogym and Vitra.
In 1987 and 1994, Antonio Citterio was awarded the Compasso d'Oro prize. From 2006 to 2016, he has been a Architectural Design professor at the Accademia di Architettura di Mendrisio (Switzerland). In 2008, the Royal Society for the Encouragement of Arts, Manufactures & Commerce of London awarded him the title of Honorary Royal Designer for Industry.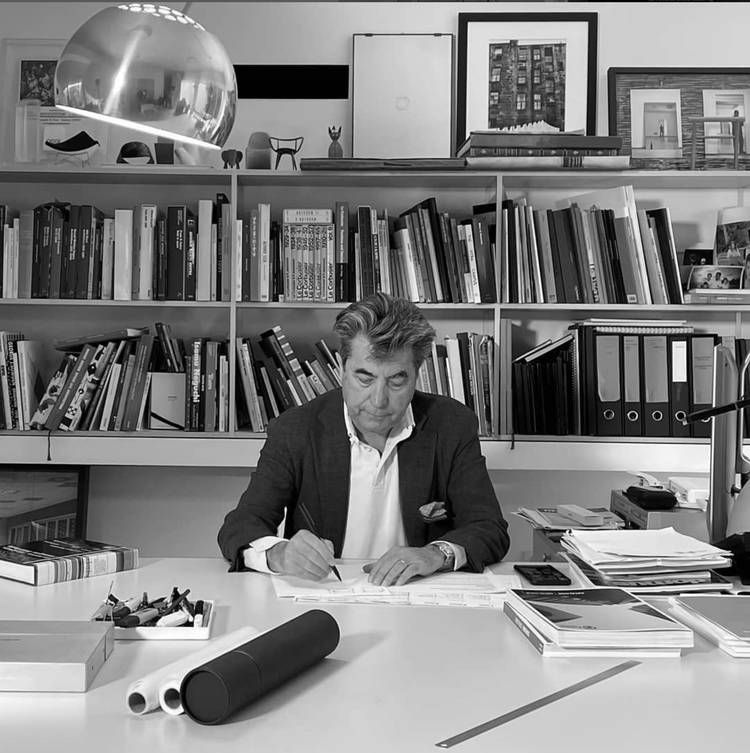 Founded by Giulio Castelli in 1949, in the early years Kartell took its first steps to produce the distinctive design that would come to epitomise the 'Made in Italy' label.
In 1988 the company was acquired by Claudio Luti, who sought collaborations with designers and architects like Philippe Starck, Ron Arad, Antonio Citterio, Ferruccio Laviani, Piero Lissoni, Patricia Urquiola, Mario Bellini, Alberto Meda and Vico Magistretti, who were responsible for those products that soon came to symbolise the brand.
The fresh approach to materials dictated the new direction and brought real turning points for Kartell: studying, manipulating and enriching materials resulted in an end product which offered unprecedented characteristics.
The turning point came when, after years of research and thanks to a revolutionary innovation, in 1999 Kartell became the first company in the world to use polycarbonate to produce furnishing items. From this moment on, the company developed and explored the theme of transparency that has made it unique and original.
The continuous research of new shapes and surfaces, sustained from the beginning by the use of new technologies and high-performance materials, have made it possible to create products like nothing ever created before.