Nuove Forme • HUGO
Vase H.32cm
Riccio is a stunning combination of geometrical decoration and complexity of execution combined with linearity and rigor.
The decoration of this vase is a standard, classic pattern of the history of Alvino Bagni/Nuoveforme since the early seventies' called Riccio. It was conceived by Alvino Bagni and after its development he also designed and made a special tooling to perform this decoration.
50 years after its creation Nuove Forme launch a new project that was conceived as a sort of contest with no winners or losers, where the designers were asked to re-interpretate the Riccio pattern with few restrictions and limitations to freedom of expression.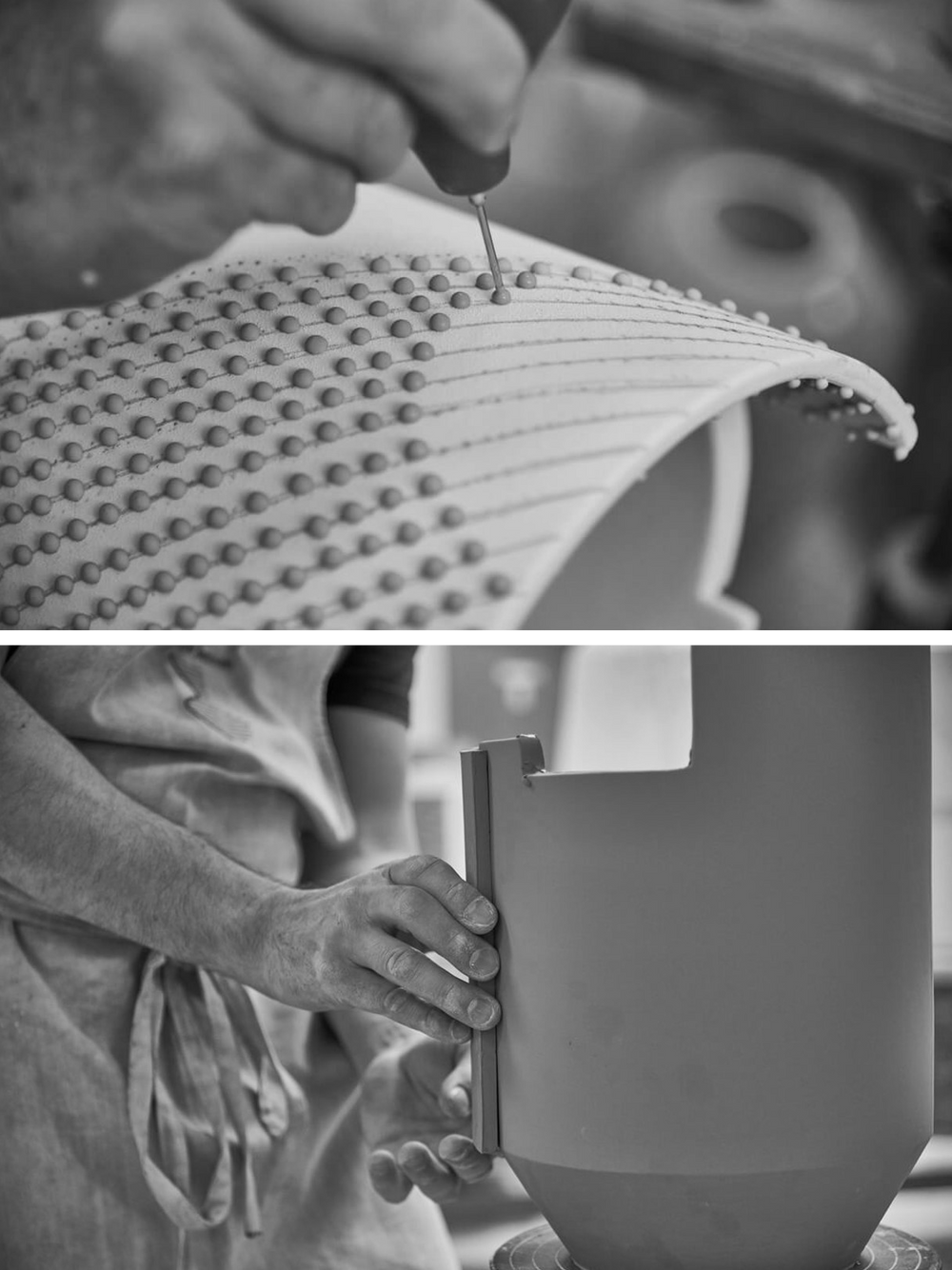 Simona Cardinetti was born in Como, Italy and studied at the Accademia di Belle Arti, specializing in interior design. She started working in television as a set designer for events such as the Venice Film Festival and the Cannes Film Festival. She also collaborated as an image consultant with furniture and design companies, while still being a set designer for trade shows and other events.
She currently works as an interior designer for restaurants, hotel and private homes and as a product designer, creating contemporary ceramic pieces of functional decor.
" I have started to imagine a big variety of forms to be contaminated with this texture. Then, as usual, I have started to clean the redundancy of forms and I have come to this almost masculine look, made more gentle with the use of light colors and Riccio pattern." - Simona Cardinetti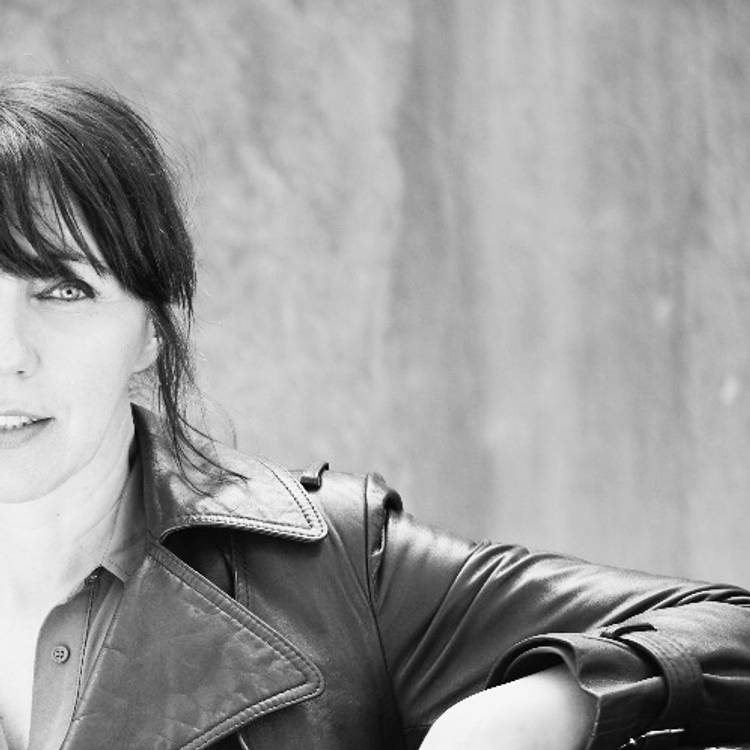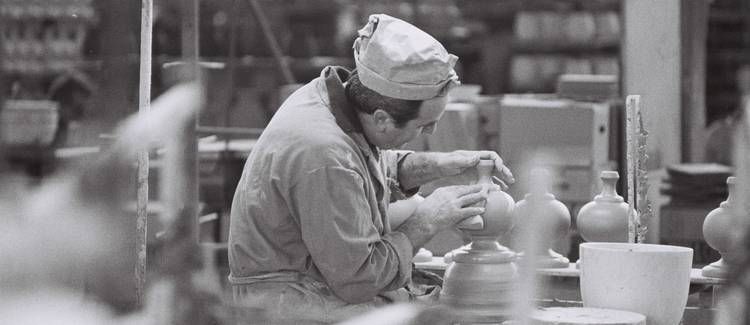 Ceramiche Bagni heavily relied on the work of family members. But over time, thanks to Bagni's artistic soul, which led him to take important orders throughout the 1950s and 60s, the growth of the company led him to change premises and surround himself with highly specialized artists, finding a perfect balance between materials, technique, functionality, aesthetics and experimentation, but never ceasing to actively participate in the creation of objects.
After a three-year interregnum, Alvino Bagni returns to work in 1993, opening his old premises as Nuoveforme, continuing to create new pieces until his retirement in 2001. Today, by the hand of Gianfranco Ghiretti and Alvino Bagni's granddaughter, Maria Chiara Ghiretti, Nuoveforme, as well as continuing to innovate, frequently consults its private archive of Bagni's designs for inspiration, producing entirely handmade ceramics for for major design companies and luxury brands across the world.