LSA • ROTUNDA
Vase H.14cm
Item unavailable Online
For more information, contact our stores or send an email to sav@areastore.com
Inspired by the perspective, scale and repetition found in contemporary architecture.
A wide, mouth-blown glass vase with low angled walls and a band of corrugated texture. For creating low, wide arrangements of flowers and foliage or branches.
Mouth blown by skilled glassblowers into specially crafted moulds to create angular vases with a partial corrugated texture. The rim is cut and polished to create a flat modern finish.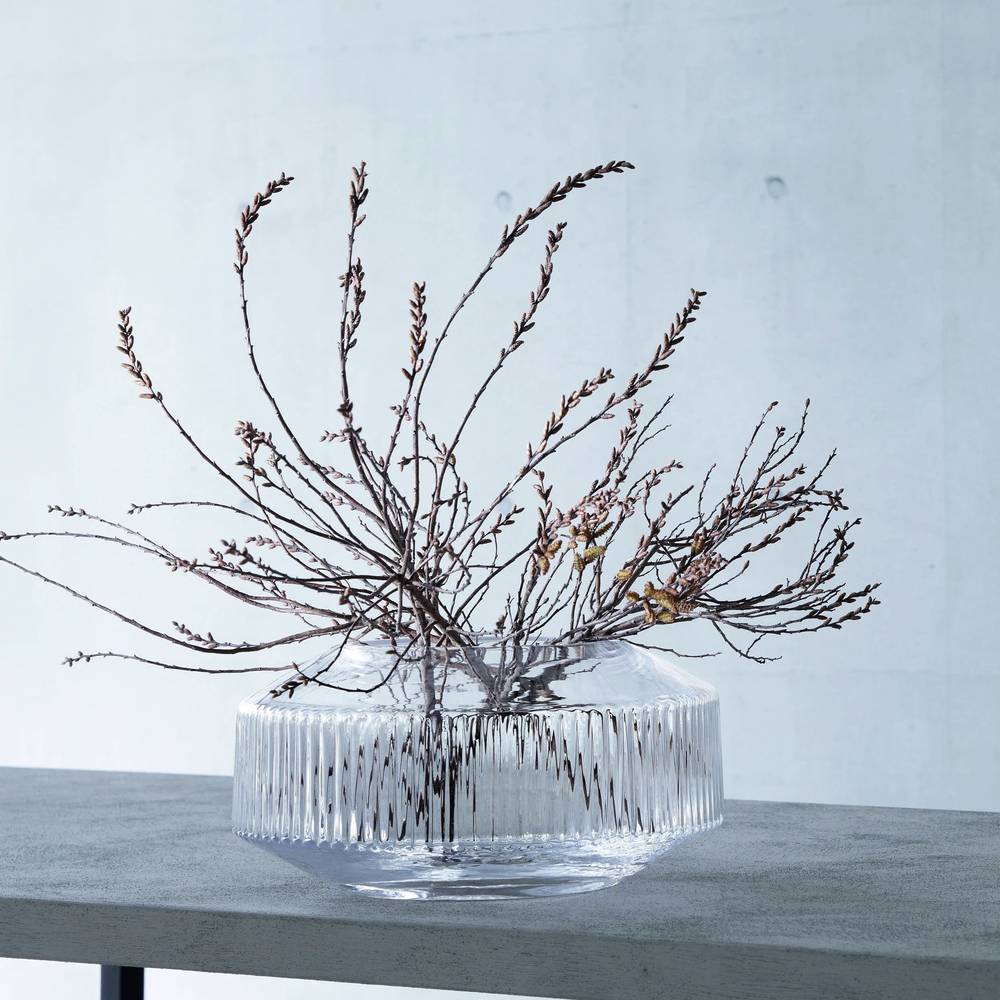 LSA International is a London-based design studio specialising in contemporary handmade glass. Its ambition is to use skilled craft to create thoughtful, considered designs with intrinsic value.
Janusz Lubkowski co-founded LSA International in 1960s London during a period of cultural and social change. His belief in a diversity of ideas and passion for contemporary design ensured the company thrived.
A classic enamelled coffee pot was the first LSA product, sold at Terence Conran's Habitat in 1966. LSA's collection has evolved and continues to do so, while its commitment to original design, quality materials and skilled craft remains the same.
Co-founder Janusz's daughter, Monika Lubkowska-Jonas, is LSA's Designer & Creative Director. Through shared experience and values, Monika continues to develop her father's vision and a culture of understanding that defines the company's past, present and future.