Stoff Nagel • TAPER CANDLES
6 taper candles
Parafin wax. Burning time: 4 hours per candle.
The exclusive, hand-dyed STOFF Nagel taper candles by Danish ester & erik have a long and tapered shape with a cone-shaped bottom to make them fit perfectly in the STOFF Nagel candle holders. The candles do not drip, are self-extinguishing and burn out slowly and elegantly so that no residues are left in your candle holders.
The candles are made of pure paraffin wax, a pure mineral product cleansed of impure particles. Furthermore paraffin wax has the smallest carbon footprint and the least environmental impact of all waxes.
The cotton wicks are made of 100% cotton, which has a lower impact on the indoor-climate than traditional wicks, as fewer particles are released.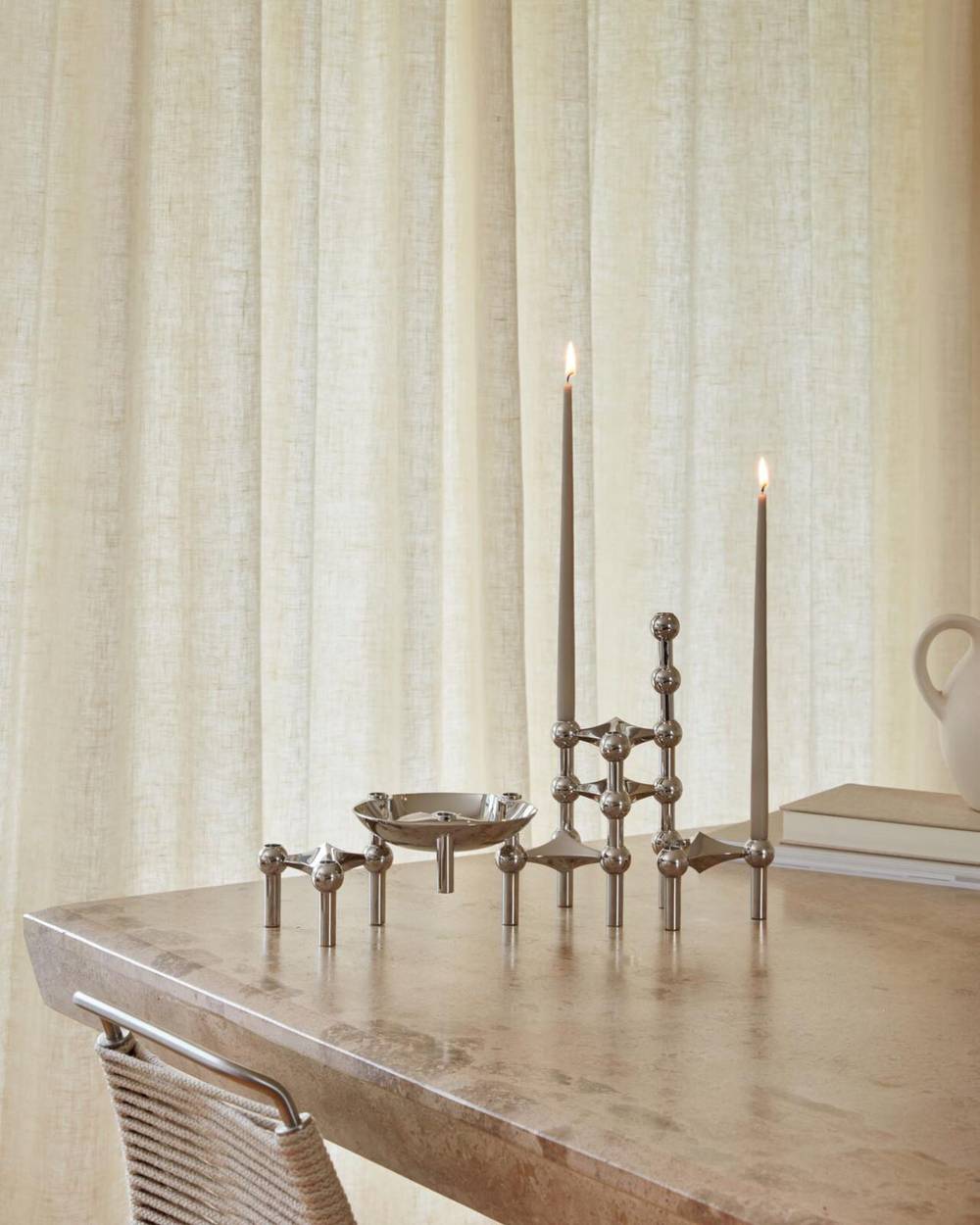 STOFF Nagel is a Danish design brand founded in 2015 and known for the relaunch of the iconic STOFF Nagel candle holder.
The classic piece was launched using Werner Stoff's original drawings and since then more designs from the 60's design era has been revived.
Today the collection consists of the STOFF Nagel vase, bowl, stand, glass base and exclusive candles.
The functional design touches the Scandinavian minimalism and the stackable approach allows you to combine and create individual sculptures by an infinite of modules.
The iconic design is considered a work of art – a personal statement with artistic freedom ready to assume the shape of its owner's unique creativity.