Karakter • SAFFO
Table lamp
Base in aluminium, shade in mouth blown glass. Designed by Angelo Mangiarotti in 1978. Karakter edition. E27 max.10W bulb, not included.

Compatible bulbs: Glow 80892, Filament 78199

The entire Karakter collection can be ordered in our physical stores.
The spectacular Saffo Lamp was designed in 1966 by Italian architect, sculptor, and designer Angelo Mangiarotti and has since been a coveted bject.
The remarkable design bares testament to his background as a sculptor and shows his unique approach to combining shapes and materials. The sculptural qualities of the Saffo Lamp make it a spectacular design object whether turned on or off.
Saffo is made of blown glass and spreads a soft light that enhances the many material characteristics of the glass.
The white glass in the bottom elegantly hides the light source and as the shape of the mushroom starts to form, the white glass blends into transparent and makes way for the light.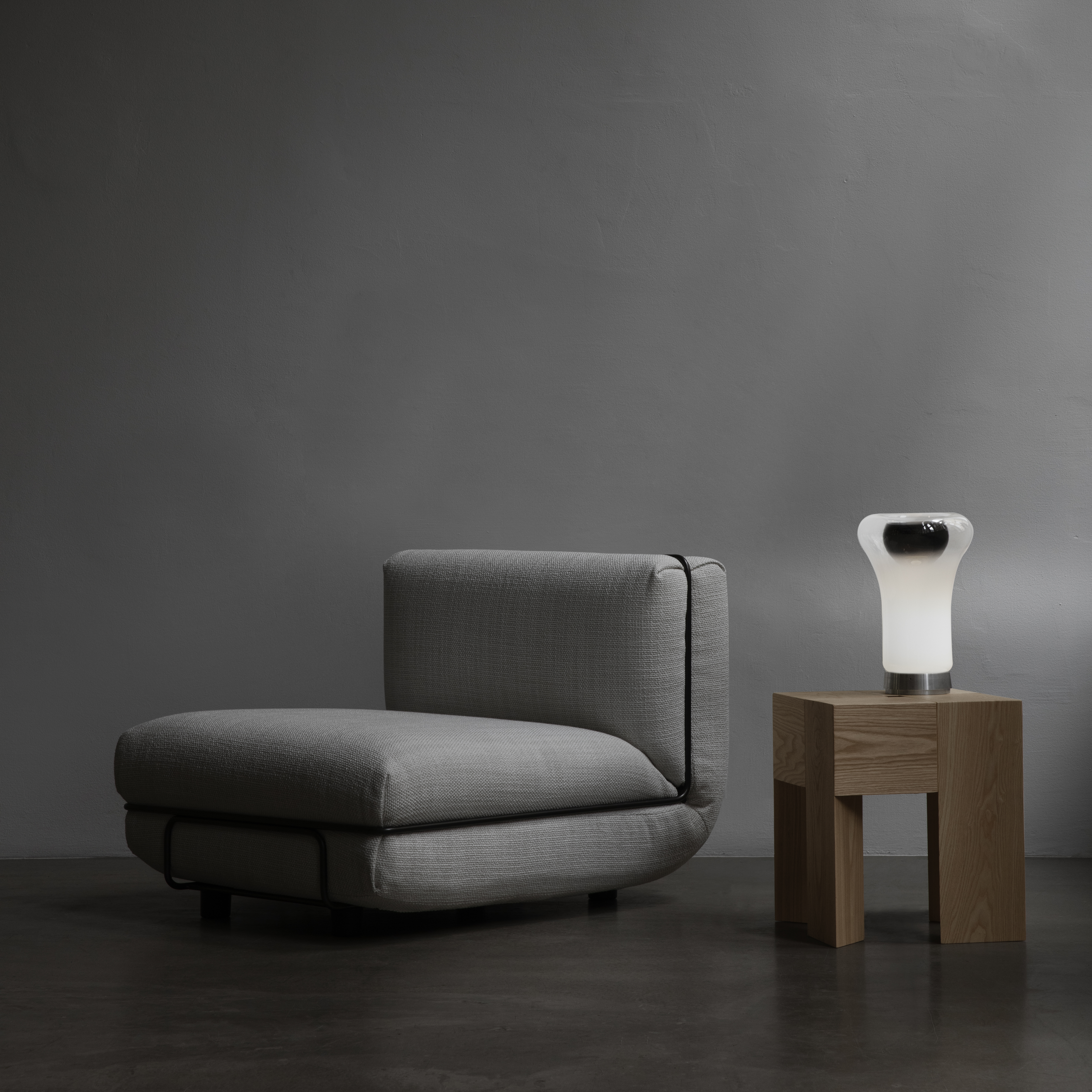 Italian architect, sculptor and designer Angelo Mangiarotti was born in Milan in 1921.
Mangiarotti is quoted to have said, "Happiness comes from honesty". A quote that hints to his overall design approach rooted in the firm belief that architecture was a practical discipline and that industrial design was an expression of fine craftsmanship. He wanted each individual material to be respected and to be used in an appropriate and honest way.
Beyond his many architectural feats, Mangiarotti's body of work boasts a wide array of creative projects from sculpture, to products and lighting. Over the course of his career, he held lecturing positions at a number of distinguished design and architecture schools in Italy and abroad, he won numerous awards in both design and architecture, and his work has been included in exhibitions and collections at some of the world's leading art and design institutions such as Centre Pompidou in Paris, Triennale Design Museum in Milan and Gallery MA in Tokyo.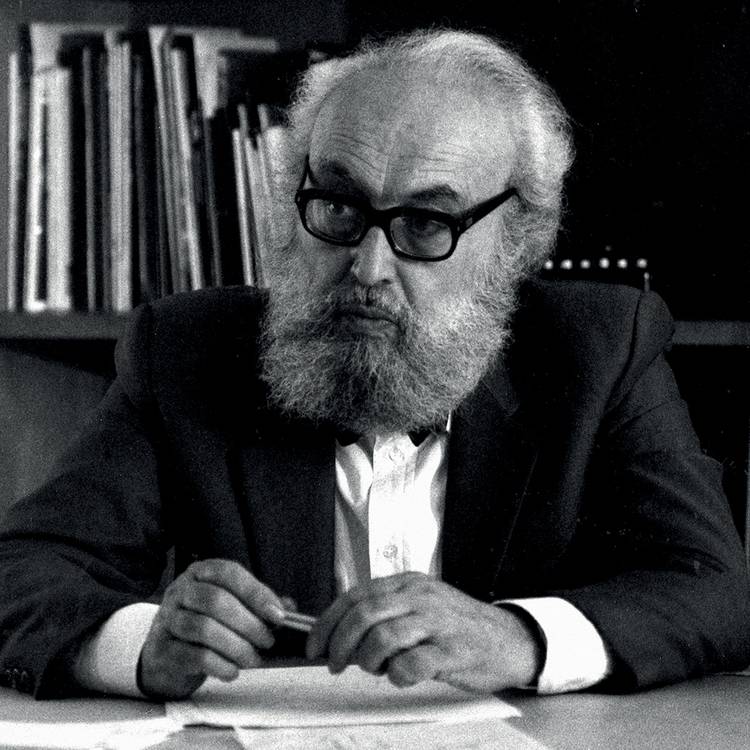 Karakter is a Danish design company founded on a spirit of exploration and an uncompromising attitude towards quality.
Rooted in the Scandinavian design tradition with an international outlook, Karakter presents a portfolio of furniture, lighting and objects that is relevant, honest, expressive and sometimes playful.
Aspiring to build an enduring legacy, Karakter works with contemporary designers presents works by the masters like Joe Colombo and Angelo Mangiarotti.