Glazed stoneware. Designed by Kroyer-Saetter-Lassen. Audo Copenhagen edition.
Hana is inspired by ikebana, the ancient Japanese art of flower arranging that uses few but carefully chosen and artfully positioned stems.
Shaped around a central ceramic flower frog, or kenzan, Hana lets you create foolproof floral displays, holding flower stalks and branches in place at different angles.
The kenzan can be removed for a more traditional arrangement.
Designed in Copenhagen by Krøyer-Sætter-Lassen.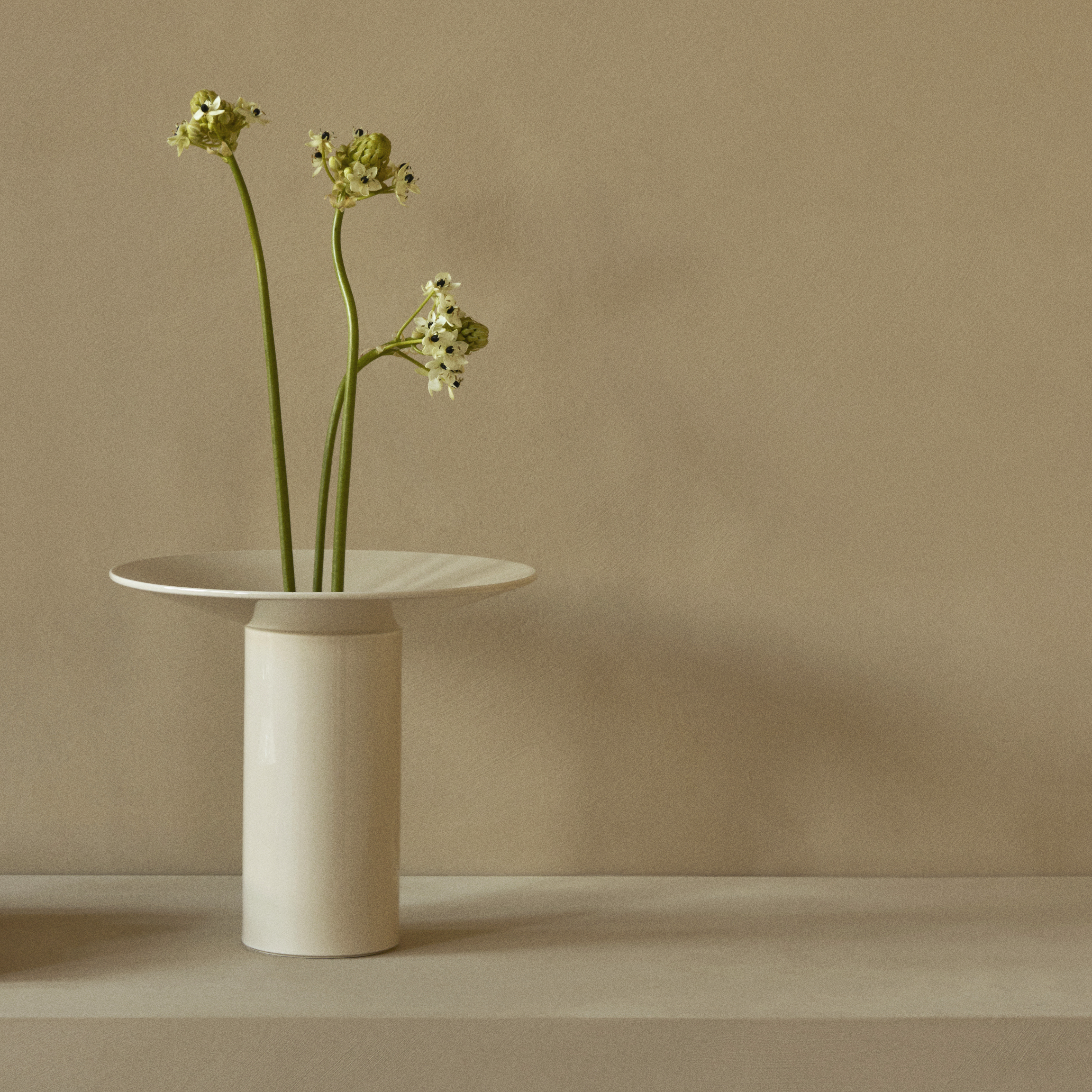 The Copenhagen-based design studio Krøyer-Sætter-Lassen creates furniture and interior objects for clients across the world. Founded in 2016 by Mads Sætter-Lassen and Emil Krøyer, their honest approach to design results in logical, functional and sculptural objects that showcase their strong cultural understanding and Danish design heritage to bridge the gap between art and design.
Krøyer-Sætter Lassen began their collaboration at the Royal Danish Academy of Fine Arts, School of Design, where they have graduated with their BA and subsequently, an MA.
Their collaboration has grown from a give-and-take about art and design into the creation of existing projects. The duo recognizes their differences and strengths allowing them to approach their process from different character angles.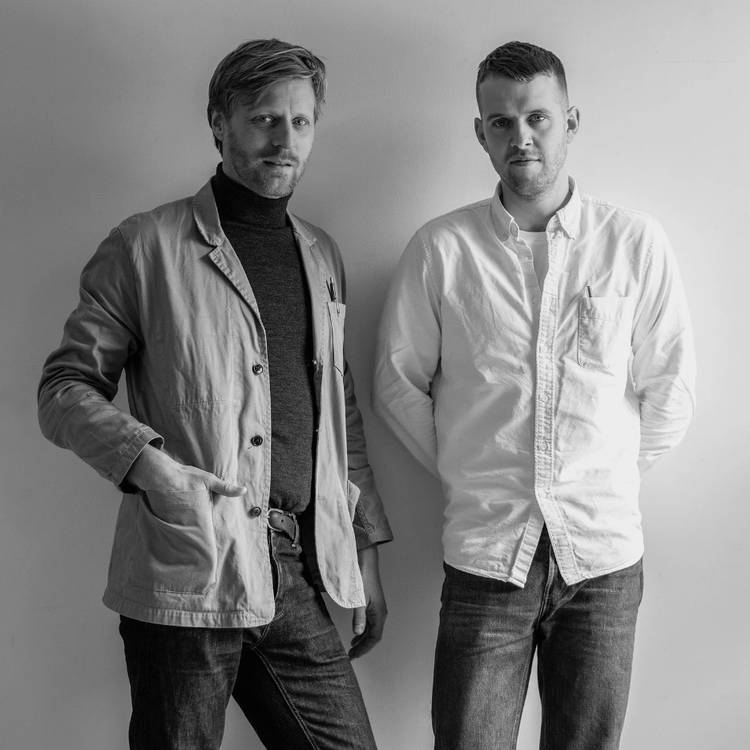 Audo Copenhagen is born of collaborative spirit. Developed from uniting MENU, The Audo and by Lassen, Audo Copenhagen reflects both a century of Danish design tradition and a modern, global outlook that is continually expanding and evolving. The furniture, lighting and interior accessories are shaped by purposeful details, high-quality materials and human needs.
Audo Copenhagen's aesthetic philosophy has been coined soft minimalism, characterised by clean lines, calm, subtle strength, earth tones and nature's materials crafted with utmost respect. Soft minimalism promotes creative contemplation and harmony. It adapts to diverse architectural styles and is appropriate for both residential and commercial use, and it's timeless meaning Audo pieces can be used for decades to come and move to new homes and into new, creative chapters of life.